A diverse ecosystem resulted in prominent IT job hiring opportunities in Cebu, Philippines. This is because the Queen City of the South is a hodgepodge for culture, tech, and talent. Find out about the top jobs for you!
Cebu is becoming more urbanized as the government and private sectors work together to boost the city's economy. Despite the COVID-19 pandemic hitting different industries, Cebu is forecasted to recover fast for several reasons. One of which is the stream of investments towards the city's globalization.
There has already been an increasing demand for office spaces in the city. This is because a number of multinational companies such as Accenture, Amazon, NCR, etc., look into hiring top local talent.
In return, the IT-BPM industry became a key economic driver in Cebu. Although the pandemic triggered workplace adjustments, the industry reportedly did not decline.
This is good news to the growing Cebuano workforce. With international enterprises and startups choosing offshoring to Cebu as a venture, the local industry saw a demand for professionals. As a result, it opened up IT job hiring in Cebu, Philippines.
IT Job Hiring Opportunities in Cebu
Are you looking for IT job opportunities in Cebu? Fret not. We will have a rundown of the most viable IT-related jobs that await you in the Queen City.
Note: All average salaries indicated in this article are from this source.
1. PHP Developer
First on our list under software developers is PHP developers. As one of the most popular programming languages in web development, PHP experts are consistently in demand.
PHP developers are responsible for designing and building web-based applications. They build such products by developing back-end components, web APIs, and creating integrations. PHP developers also need to work in teams to communicate and collaborate. Their responsibilities include the following:
Diligently conduct an analysis of web and system requirements to fulfill the tasks properly.
Optimize development by incorporating coding standards and best practices during development.
Perform tests on code and the system across multiple environments to ensure product quality
Provide support and maintenance once the deployment stage commences
PHP development is not an easy task. Thus, it requires top-notch hard and soft skills. Here are some of them:
Knowledge of SQL and database management systems
Understanding of MVC frameworks
Proficiency in code standards and code version control tools
Senior knowledge in PHP
Knowledge in database design and administration
2. C# Developer
One of the top IT job opportunities in Cebu is being a C# developer. C# developers operate within the .NET framework to design, build, test and deploy Windows applications. Expert C# developers are proficient in full-stack development.
The responsibilities of a C# developer include the following:
Develop C# solutions using the .NET framework for the client or the organization
Write, test, debug, and maintain the written C# code to ensure product quality
Look out for issues and report them
Investigate, fix, and resolve issues
Help identify risks and mitigate them
C# developers need the following skills at a minimum:
Knowledge in C# and .NET
Proficiency in Microsoft Visual Studio
Able to write clean code that are easy to understand
Understanding of the software development process
Possesses strong problem-solving and analytical skills
3. Frontend Developer
Frontend developers specialize in website design and development. This usually involves building the user interface arm of a web application system. With this in mind, it's their primary duty to ensure that the website elements behave as expected while being visually sensible.
Additional responsibilities of a frontend developer include:
Formulating the design and structure of web pages
Ensuring that the visual elements provide a functional and interactive user experience
Developing responsive websites that are compatible with desktop and mobile devices
Building optimized website that performs fast
Create scalable design patterns that make the website flexible
Frontend developer skills that IT recruiters are looking for:
Understanding of fundamental design principles
Expertise in HTML, CSS, and JavaScript
Proficiency in graphic design tools like Adobe Illustrator
Problem-solving skills
Understanding of SEO principles
Ability in creating responsive designs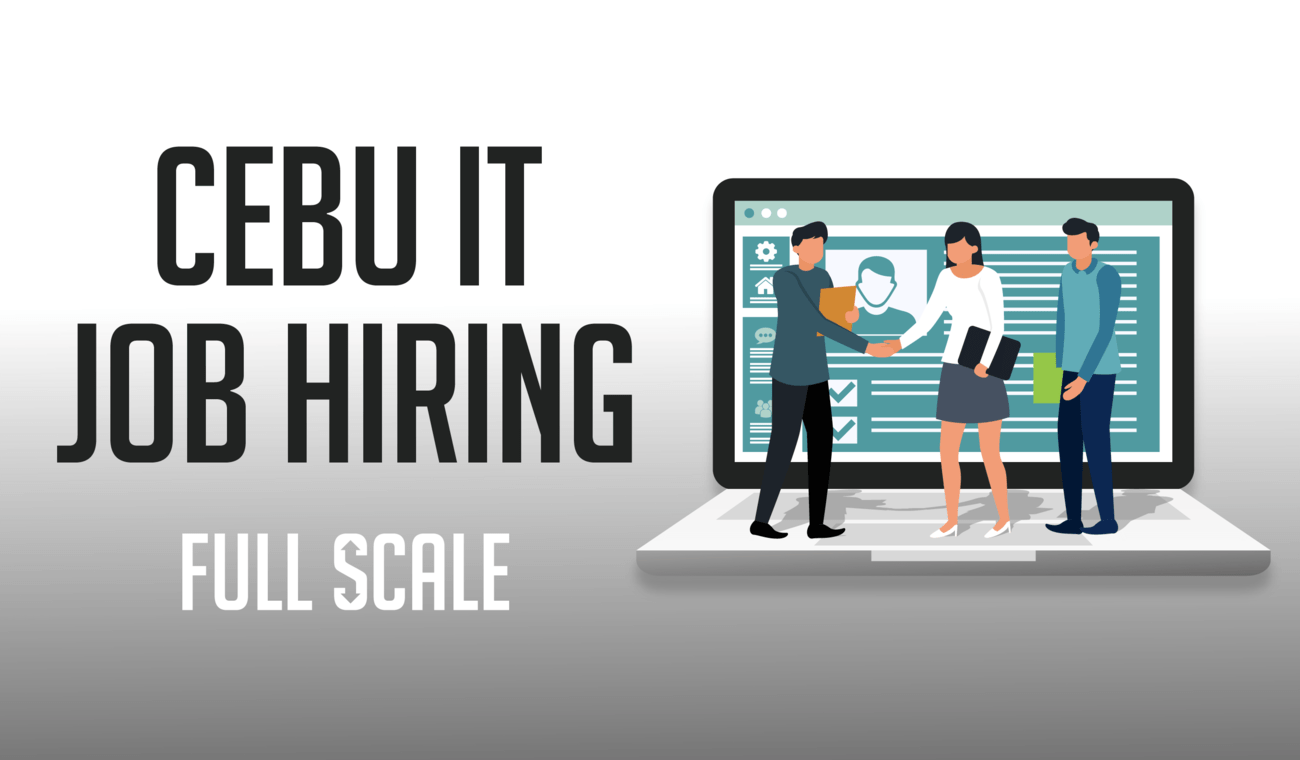 4. Python Developer
A Python developer's role may span a variety of duties. But to its core, they design, develop, debug, deploy, and maintain projects on the back end. To get to know the job further, here are its associated responsibilities:
Design and develop the server-side application logic
Create or follow a technological framework during the development process
Connect application logic with user-facing elements
Integrate applications with third-party services
Write scalable code using the Python programming language
Develop digital tools that monitor application performance
Supplement data storage requirements
As a Python developer, one is expected to have the following skills:
Expertise in Python programming and its frameworks (Django, Flask, etc.)
Understanding of threading limitations in Python
Ability to use testing tools in development
Knowledge in multi-process architecture in Python development
Collaborative and communication skills
Proficiency in data source management
5. Android Developer
With many companies building mobile applications, Android developers have become an important resource. Alongside iOS developers, they are now sought after by software development companies because of their expertise.
Android developers design, develop, test, and deploy mobile applications compatible with the Android operating system. They need to stay up to date with the latest Android development schemes to stay relevant in their field.
Here are the responsibilities of an Android developer:
Build and deploy applications suited for the Android OS
Create app updates, bug fixes, feature enhancements, and release environments
Gather feedback from Google Play Store reviews to assess and investigate issues or reports
Implement coding structures that protect user information and data
Stay up to date with relevant Android languages (Kotlin, Java, C++, etc.)
Android developers should possess the following skills:
Proficiency in using Android Studio alongside the Android SDK
Expertise in Android development languages such as Java, Kotlin, and C++
Great coding and reviewing skills
6. iOS Developer
As mentioned, companies consider mobile applications a big investment in their business. Hence, another in-demand IT job opportunity is an iOS developer.
iOS developers design, develop, and deploy applications compatible with Apple's iOS operating system. Here are some responsibilities of an iOS developer:
Design and write the code for the iOS application
Ensure that the application runs smoothly by testing it and addressing issues as they arise
Deploy the application to its appropriate environment (testing, production, etc.)
Provide maintenance and support for any issues encountered upon testing or review from the App Store
Implement updates for the application over time
Collaborate with team members and designers to create an optimized app
An iOS developer needs to fulfill these fundamental requirements:
Experience in mobile app development
Proficiency in Swift & Objective-C
Understanding and knowledge of iOS development frameworks
Familiarity with C-based libraries
Experience in developing core functionalities such as push notifications, messaging, deep linking, etc.
Knowledge in iOS back-end services
These are just some of the most popular IT job hiring opportunities in Cebu that you can find. Therefore, take note that there's also an existing demand for developers in other niches.
Aside from development jobs, the IT industry also calls for related professions such as software management and digital marketing. Didn't find your expertise on our list? Don't worry, we got you covered!
Work with Full Scale
As our international clientele grows, we are continuously on the lookout for top IT talent in Cebu and the Philippines.
Full Scale provides software development services to our customers. These services have different requirements, and we need a colorful pool of talent to match our clients.
And so, we are hiring dedicated software developers, testers, managers, and digital marketing professionals to help our clients grow. This drives us to provide more IT job hiring opportunities in Cebu's wide roster of talent.
Do you think you got what it takes? Visit our Careers page today and learn what's in store for you!