Key Performance Indicators (KPI) is important because it measures the progress an organization makes in meeting its objectives. Read this article for an overview of KPI and how to write one specifically for your business.
As a company, how do you define and measure success? The answer can be tricky if you don't have the right tools or systems in place to evaluate your success at reaching targets.
Businesses and individuals use Key Performance Indicators to keep track and measure their long-term performance over time. Whether you're targeting sales volume, gross profit margin, or average website traffic, a KPI can align your focus on things that matter the most to you.
Before we get busy building a KPI, let's learn what it is, and its impact on achieving your target results.
What is Key Performance Indicator (KPI)
Key Performance Indicators (KPIs) are a set of defined measurements that gauges how effective a company is at achieving its key objectives. KPIs provides a foundation for improvements and align a company's attention to the critical areas of their business.
Creating and managing KPIs include establishing targets (the desired outcome) and measuring the progress against those targets. Based on these measurements, an organization can create some adjustments (either to improve or scrap) to goals and tasks over a specific period.
If you score well on your KPIs, this could mean your strategies are effective and you should maintain it. Otherwise, KPIs can also identify which area to improve on.
By pursuing performance indicators, businesses can improve their operations, and better serve the market. Hence, companies can create the necessary changes promptly and stay ahead of the competition.
Keep in mind that KPIs differ between organizations and industries. So, a retail chain company may consider its annual Net Profit Margins as its main performance criteria. On the other hand, a marketing firm might find the volume of Qualified Leads as a valuable KPI metric.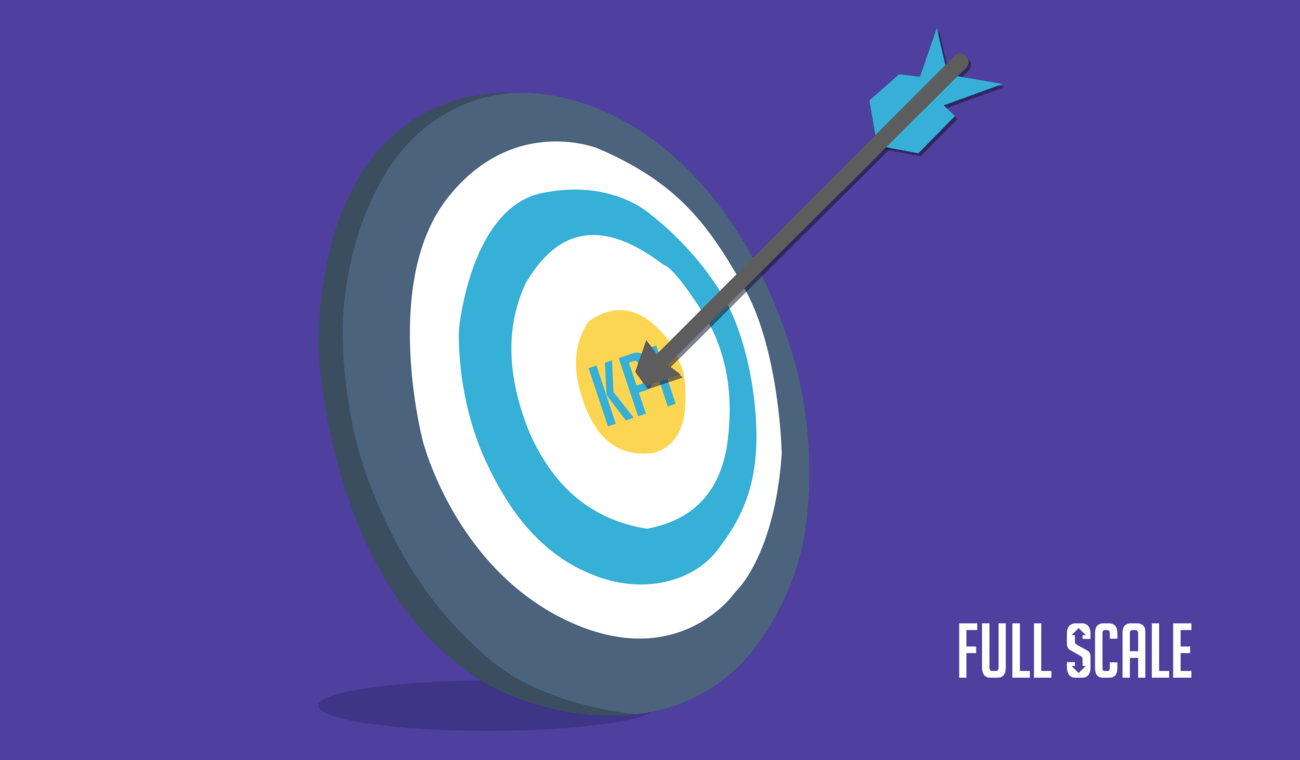 What makes a Key Performance Indicator SMART?
A practical way to make Key Performance Indicators effective and relevant is to use SMART criteria. It's an acronym that stands for Specific, Measurable, Attainable, Relevant, and Time-bound. It guides individuals and organizations when plotting objectives.
The next time you're planning something, ask these questions:
Specific – Are your goals specific? Example: I want our company's customer satisfaction rating to increase by 20%.
Measurable – Can you measure your progress towards that specific goal? I'll measure our progress by the number of positive ratings and feedback from customers.
Attainable – Is this goal attainable? I will retrain my employees on customer support and building a positive customer relationship.
Relevant – Will this goal be relevant to your company? Yes, increasing my customer satisfaction ratings will keep our loyal customers happy and attract new customers to our brand.
Time-bound – is there a timeframe for this goal? Our customer satisfaction ratings will improve by 20% in January 2022.
How to Create a Custom KPI
When building a KPI, consider how this relates to your business objectives. Your KPI should be unique to your situation; customized to achieve your intended outcome. These are the steps to follow when developing a Key Performance Indicator.
Define KPI objectives
Writing clear objectives is one of the critical parts of creating a KPI. A good KPI should directly parallel to your key objectives. These business objectives are not some random things that pop up to someone's head. It should be intrinsic to your company's success.
Doing so allows you to work towards a goal that has a great impact on your business. A KPI should be strategic to your company's action plans. Otherwise, an ill-planned KPI will only be a waste of resources when it could have been better used elsewhere.
Communicate KPI to stakeholders
Your KPI is only effective when it is communicated to the right stakeholders. It's important to share it with the team and employees assigned to fulfill the objectives outlined in the KPI. Sharing the KPI to the employees allows them to see where the direction the business is heading.
Aside from sharing with the right stakeholders, your KPI has to be communicated properly. It requires context for the message to be effective. To accomplish this, don't just explain the KPI metrics you're measuring but why you're measuring them. It enables them to grasp the meaning behind the numbers.
Check KPIs regularly
Essentially, you need to review your KPIs regularly to track their progress. It helps you to assess if your KPI is successful or not. The reality is, not all Key Performance Indicators are successfully done.
Some may have objectives that are unattainable. Also, there could be underlying goals that the team failed to reach. By reviewing the KPIs, you can then decide if it's time to update it.
See if the KPI is attainable
Setting attainable targets is also crucial to the success of your Key Performance Indicator. If you aim too high, your team might get burned out and give up before they can reach the end. Aiming low will only leave feeling empty once you've reached your goals months before its target deadline.
To create that balance, evaluate your current performance. This is a good place to start when finding areas that need improvements. Use the data you have collected as a baseline for what you've achieved in the past. Some accounting tools can keep track of your gross margins and revenues. For SEO performance, you can track using tools such as Google Analytics.
Update as you go
The great thing about KPIs is that they are flexible. It has to evolve along with the changes happening within the company. Again, you need to check your KPIs regularly to see if key business objectives are still relevant to your business.
Aside from measuring performance against the KPIs, it's also a must to check if the KPI needs to be changed per se or discarded completely.
Keep Track of Your Startup Performance with KPI
In summary, Key Performance Indicators are a vital tool to gauge if your organization is successful with its business objectives or not. This article provides all the basic things you need to learn about KPI. What's left now is to act and build the KPI metrics that are detailed and customized to your organization.
These metrics should paint a clear picture of your company's performance. It enables you to make the right decisions that bring a positive impact on your team's success. Remember, always review KPIs regularly and adjust as needed.
At Full Scale, we help our clients scale their business for success. As an offshore remote development company in Kansas City, we answer the growing demand for affordable and high-quality software development. Our team of mobile and web developers is on standby ready to work on your software projects.
If you're ready, send us a message so we can get started.