The US IT talent shortage makes it rather challenging to recruit specialists in the industry. We go over the stats highlighting the lack of tech talent in the country and provide strategies to ease such problems in the labor market.
Even with the ubiquitous presence of modern technology, adopting digital transformation today is virtually impossible without fresh tech specialists. This stark reality will only intensify as the gap between the supply and demand for highly skilled IT experts widens.
According to Janco Associates, they forecast that the IT job market will continue to grow (albeit at a slower pace), with over 190,00 new IT positions open by the end of 2022.
Additionally, the demand for software developers, testers, and QA analysts is expected to increase by 22% from 2020 to 2030. This specific job outlook fares much better than the average of all other occupations based on the U.S. Bureau of Labor Statistics report.
US IT Talent Shortage: 4 Reasons
So, there's no doubt that the shortage of software experts will soar each year. Here are the possible reasons why.
1. Limited Access to Computer Science Education
Believe it or not, only about 51% of high schools in the United States offer Computer Science programs or classes. This means that only half of the US schools teach their students about computers at an early age.
Students enrolled in schools that don't offer CS classes will have to enroll in alternative tech courses to experience formal training in the field. An unequal opportunity for a Computer Science education could also lead potential students to pursue other careers. So, this case severely impacts the job market in the IT industry.
2. Skills Mismatch: Education vs. Industry Demand
It's pretty alarming that some universities don't upgrade their IT curriculum based on the latest demand in the industry. Even today, most Computer Science departments focus on teaching the theoretical rather than practical skills necessary in software engineering.
Most students are not given adequate exercises or training to prepare them for an IT career after graduating. The lack of training may impact their chances of acquiring the much-needed skills and experience in the workforce.
3. Inadequate Support from Coding Bootcamps
A coding bootcamp is a short but intensive training course that teaches students essential skills in the IT field. Generally, it covers programming languages like Python, JavaScript, and SQL, along with lessons on software tools and processes.
It can be an excellent avenue to jumpstart one's IT career, especially for those who are complete beginners or switching careers. However, most organizations don't offer enough support to their students compared to full-time CS degrees in universities.
Some bootcamps charge outrageous rates but don't actually provide a high-quality curriculum that mirrors the actual needs of software development projects. In this case, students pay more for additional education which further extend the shortage of software engineers.
4. Refusal to Adopt A Flexible Remote Work Setup
The US education system, or the lack thereof, is not the only reason for the low supply of software specialists. The salary, poor work-life balance, and management dissatisfaction are some factors that lead employees to evaluate their long-term career goals. These things could make them quit or look for another job entirely.
About 58% of the full-time employees chose to work remotely before the onset of the pandemic. But in 2022, that dynamic has changed. The demand for remote work is no longer seen as a perk.
Today, it's a viable answer to issues of rising costs, better productivity, and work-life balance for employees. Tech companies that can't offer a remote work setup will miss out on the skilled candidates who prefer to work from home.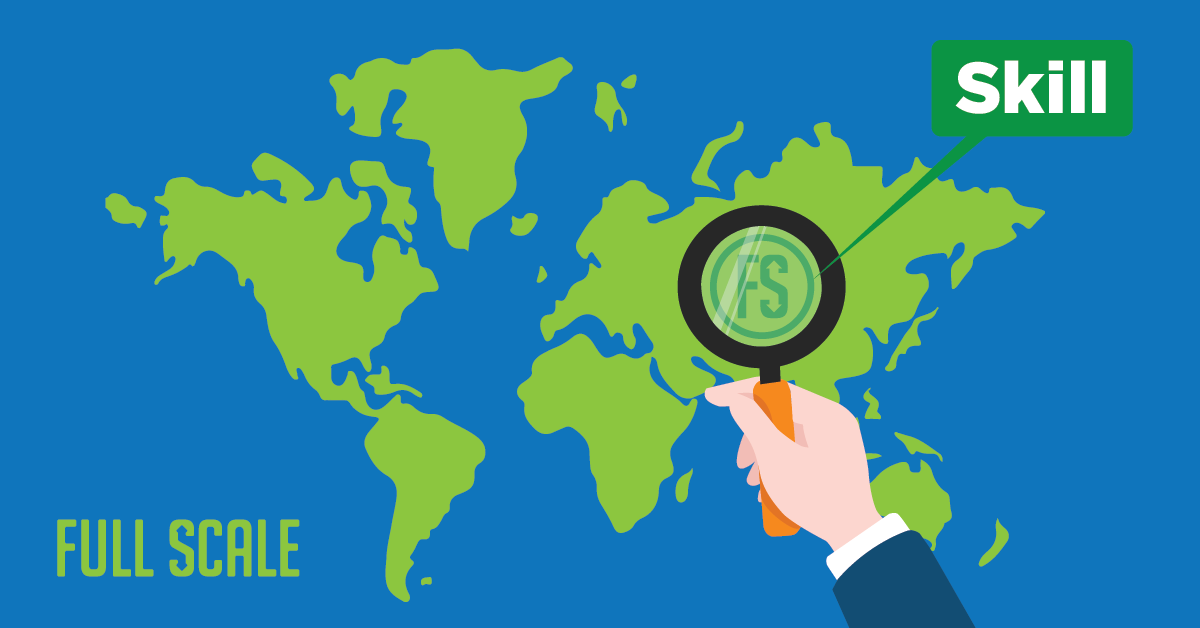 Addressing the IT Talent Shortage in the US
The tight job market is challenging organizations across the board, forcing them to find innovative solutions for their skills shortage. These innovations will support the demand for creating software products faster, even with limited resources. Here are some practical options to steer clear of developer shortages.
Take Advantage of Low-Code or No-Code Platforms
Some companies leverage low or no-code platforms to build software applications. Doing so allows them to build robust applications even with a minimal coding background. With this solution, managers can look beyond their existing development teams or skills and still work around the lack of talented engineers.
Training for the Non-Techy
Additionally, companies can launch training programs for employees with little to no IT experience. This approach will support teams to boost their productivity and ultimately address the talent shortage.
Hire Offshore Employees
The transition to a hybrid or remote work arrangement has prompted organizations to expand their workforce elsewhere. In 2021, there were approximately 4.4 million software developers in the US. This number may not be enough to address the increasing demand for developers.
That said, there's a huge talent pool outside of the country that you can explore to expand your company. By having offshore developers onboard, you boost your productivity through a diverse workforce and cut costs in the process.
So, where do you hire such offshore employees, you ask?
Hire a Developer from Full Scale
That's right! Recruiting offshore software developers shouldn't be a burden you have to carry by yourself. Why not tap the expertise of an experienced software development partner for your software needs?
Full Scale is a Kansas-based custom software development company that simplifies recruitment so clients can focus on what's truly important—growing their businesses. We match you to the right software developer who understands your business needs.
Ready to hire a developer with top-notch skills and experience? Let us help you choose the best possible candidates expertly vetted by our team.