There are no better innovators than young, creative minds. In welcoming the next generation of talent, Full Scale is expanding its recruitment efforts toward the pool of promising students from Cebu's top universities.
This year, Full Scale launched a 300-hour year-round Internship Program and a Fast Track Program. This is in partnership with Cebu's top local universities, the University of San Carlos, the University of Cebu, the Cebu Institute of Technology-University, the University of San Jose-Recoletos, and the University of the Philippines Cebu.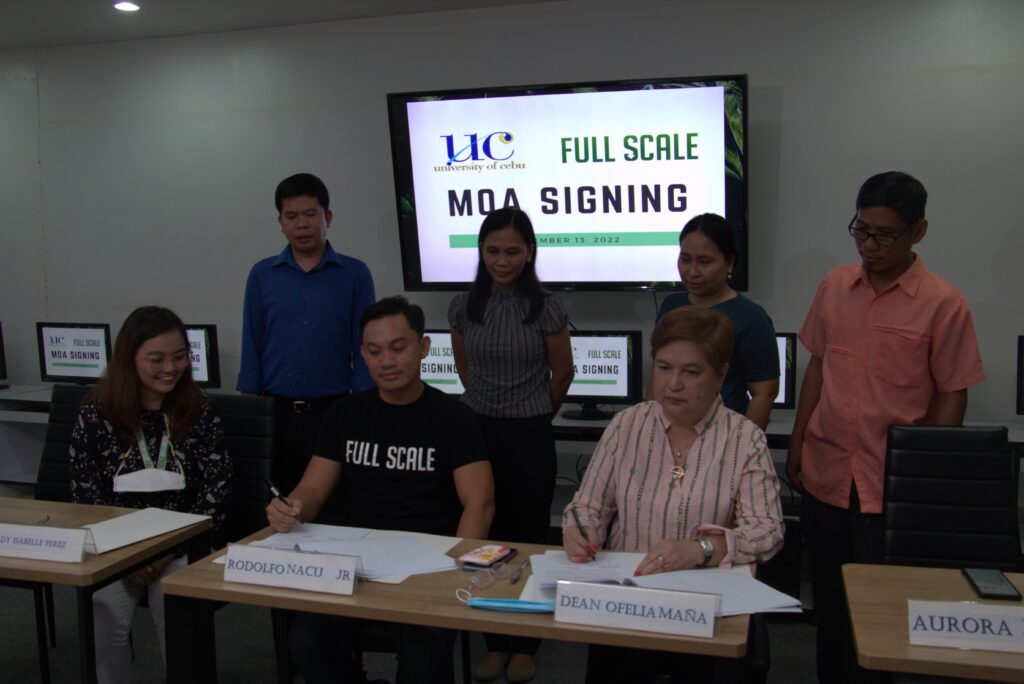 Full Scale seeks to build links with universities by supplementing internship opportunities and assisting their training needs. This is also a way to introduce the company to the local market of fresh talent. By collaborating with the top universities in Cebu, Full Scale can cast a wider net for recruitment.
Internship Program
The internship program will give students the opportunity to work and train directly under Full Scale. Interns will undergo in-depth learning and hands-on practice for C# and .NET technologies. They will receive extensive training in software development using the PluralSight platform.
As added incentives, interns will be given a PHP 5,000 monthly allowance, as well as an equipment bundle for their work-from-home setup. Upon completing the program, they will be offered the opportunity for full-time employment.
Fast Track Program
On top of the Internship Program, Full Scale also launched the Fast Track Program for applicants showing exceptional skills in technical assessment. Former interns and high-scoring applicants will be prioritized in the recruitment process.
Qualified candidates will go through skill enhancement training for different technologies for three months to ensure they are ready for complex clients/projects. They will be considered full-time employees (probationary period) and will be entitled to the same benefits as other regular employees. From the name itself, this program fast-tracks exceptional applicants into actual work with projects and clients.
Full Scale Scholarship and Laptop Donation
As a token of gratitude, Full Scale donated a total of 15 brand-new laptops to all partner universities. This is to show support to their students and faculty members. In 2023, Full Scale also plans to sponsor scholarships for selected students of the partner universities.
Full Scale University Partnerships
Full Scale is passionate about tapping the local talent pool. The company has partnered with several universities in the past for school tours, lectures, and contests. However, this is the first signed partnership with five institutions. These university programs and collaborations are designed to deepen Full Scale's ties with local organizations.
About Full Scale
Full Scale specializes in providing qualified tech talent for businesses. Our mission is to help companies locate the best-qualified employees to join their teams. We filter and match candidates according to your project requirements. We have helped dozens of growing businesses build their own remote team.
Work with Full Scale
Our team members at Full Scale are the heart and soul of our company. They are the main forces behind our success. We give them the opportunities, resources, and direction they need to succeed in their careers. We provide them with top pay, great benefits, and quality work equipment.
Want to be a part of our growing team? All around the Philippines, we are seeking people at all levels of expertise. Let's collaborate!