It's not always an easy task to motivate your offshore team. This is often because they are working in a different time zone and are not able to see you face-to-face. To get the most out of your offshore team, you need to find ways to motivate them and keep them engaged.
As a startup founder, you naturally look for ways to save money and get ahead of the competition. One way to do this is by outsourcing work to an offshore team. But how can you make sure that your team remains motivated and productive? We've laid out a guide for you ahead!
#1 Keep communication lines open!
Keeping communication lines open is essential to motivate an offshore team. It helps create a connection between you and the team, which increases their trust in you as a leader. This also encourages them to work smarter and harder.
Regular conversations help keep communication lines open, whether it's through remote meetings or video calls. Ask your offshore team how their week was and what challenges they faced. Showing that you care about their progress can inspire them to be more productive and enthusiastic about the work they do for you.
Moreover, ensure that you're available when needed. Being accessible creates trust among members of an offshore team.
#2 Give positive feedback and rewards when warranted
Giving positive feedback and rewards to motivate your offshore team is a great way to foster engagement and loyalty. Positive reinforcement has been proven to motivate employees to take the initiative and make them feel appreciated. It demonstrates that you value their hard work and efforts, which can motivate them even more.
When giving positive feedback, be specific about what the team member has done well and why it is important for the company's success. This will let your offshore team know that their efforts don't go unnoticed. You could also reward exceptional performance with bonuses, recognition awards, or additional vacation days.
Recognizing accomplishments can also motivate your offshore team to strive for excellence in their work. Acknowledging progress shows that you value their efforts. And this could rouse offshore employees to put extra effort into future projects.
It is also important to provide constructive criticism when necessary. While it may not seem like something that would motivate an offshore team, providing helpful advice and guidance on how they can improve can help motivate them further. Facilitating room for criticism shows that you care enough about the work they produce to give them honest feedback.
#3 Understanding cultural differences
Understanding cultural differences is a key factor in motivating your offshore team. As they often work in different regions, it is important to understand how cultural differences affect the team's performance.
Awareness of existing stereotypes about the offshore team and their region is imperative, as these can lead to misunderstandings or conflict. Taking the time to learn about each other's cultures can help create camaraderie between you and your team members. This leads to better communication and community.
Communicating with respect and understanding will motivate your offshore teammates by showing that you value their opinion and skills. Awareness of cultural nuances or taboos will also ensure that no one feels offended or marginalized in the team. This puts your employees at ease, knowing they are respected and appreciated for their contributions, regardless of cultural background.
It's also important to recognize any language barriers within the team. Doing so will motivate them as they feel more comfortable organizing things.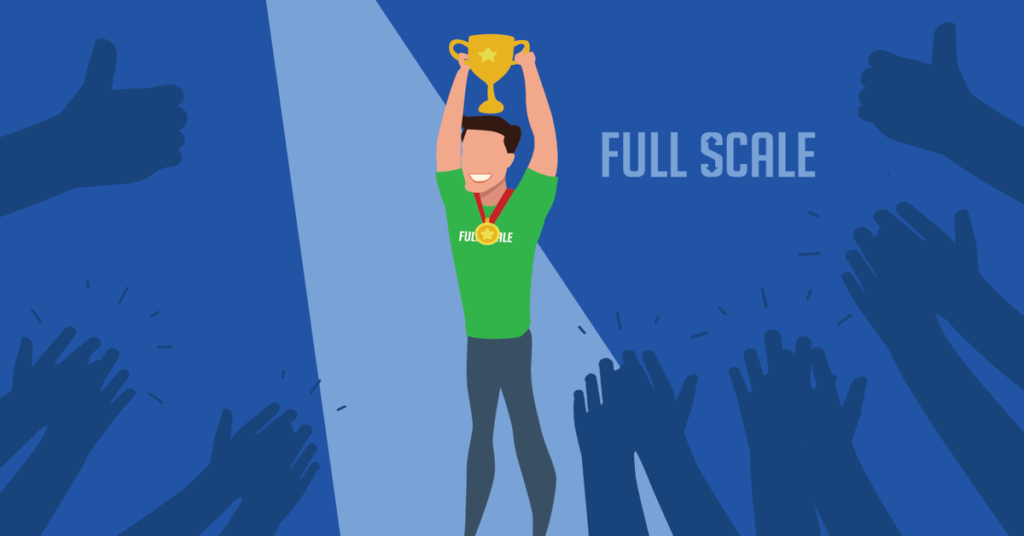 #4 Offer opportunities for growth
Investing in their professional development shows your offshore team that you are committed to their long-term success. This will motivate them to take the initiative and stay engaged in the work they do for you.
You should tailor the opportunities for growth to the individual members of your offshore team. Investing in training, mentorship programs, and educational opportunities can help motivate employees by showing that you value their skills and experience. These initiatives can also provide the team with new information that could benefit their work.
Career advancement is another opportunity that can motivate your offshore team members. Providing a path to progress within the company will motivate them as they strive for success and recognition within the organization.
#5 Encourage social interaction
Encouraging social interaction helps build relationships between members, fosters collaboration, and encourages teamwork. Showing that their individual contributions are valued and appreciated invigorates your employees' morale.
Organizing team-building activities or virtual gatherings helps foster camaraderie between team members and builds bonds within the group. This could motivate your offshore team to work together better and more efficiently on projects. You could also assign tasks to team members in pairs or small groups to enable collaboration among the team.
Encouraging social interaction can also motivate your offshore team by allowing them to unwind from their day-to-day tasks. Organizing fun activities or games that bring the team together will help reduce stress and improve morale among members. This can motivate employees as they feel supported in their endeavors, knowing they have a reliable support system within the company.
Providing platforms for open dialogue between the offshore team and the management is also important. Regular meetings will allow everyone to voice their opinions and discuss any issues with the project. This system makes them feel heard and understood, which, in turn, enhances productivity levels within the company.
Recognizing anniversaries, birthdays, or other special occasions within the team is another way to encourage social interaction and motivate your offshore employees. Doing so shows that you value every member of your staff as they work towards achieving common goals for the company's success.
Start building your offshore team!
Building an effective offshore team requires careful consideration and a lot of effort. Motivating your employees is key to success and creates a positive environment where everyone feels respected and appreciated for their contributions. Something that will motivate them even further as they work together towards achieving common goals for the company's success. With these tips in mind, it's time to build your own successful offshore team!
When building a top-level offshore software development team, Full Scale is your best choice!
Full Scale assists expanding companies with their software development requirements. In fact, we ranked as the 878th fastest-growing company in America on the 2022 Inc. 5000 list. Our Kansas City office offers software development services through our Philippine offshore partner.
We are one of the top partners in software development today, with over 2 MILLION HOURS of client service. Our hiring procedure for tech workers is rigorous and includes background checks, technical evaluations, and interviews. As a result, we guarantee that our customers receive excellent performance at a reduced price!