Are you looking to stay ahead of the curve in technology trends and news? Here are the best CIO podcasts to tune in to!
In today's digital world, staying on top of industry best practices is no longer an option but a necessity.
And when you hold the Chief Information Officers (CIO) position, it's even more crucial to stay-up-date with the latest happenings in the industry. Being a CIO means being on top of the latest trends, changes, and events. So, you'll need a reliable source for all the latest information.
CIO Podcasts: What They Offer
There's no better way to stay updated than by listening to podcasts tailored specifically for Chief Information Officers (CIOs) and tech professionals. CIO podcasts are a great and convenient resource for gathering information, advice, and some fun entertainment.
With today's rich sea of podcasts, it can be challenging to figure out which CIO podcasts best suit your taste and situation. So, we've curated and narrowed it down to the top podcasts you should definitely check out.
Best CIO Podcasts of 2023
As mentioned, the CIO position comes with several roles and responsibilities, and it requires a lot of technical knowledge. So, we've listed down the most educational and entertaining podcasts that can be helpful in fulfilling CIO duties. Here's our list of seven essential CIO podcasts that should be part of your playlist in 2023!
1. Startup Hustle
Startup Hustle features the best CEOs, CIOs, engineers, and different tech and non-tech entrepreneurs. Every episode emphasizes the successes and failures of a company. Join a recurring cast of show hosts as they speak with notable figures in the tech sector.
The creators of Startup Hustle, Matt DeCoursey and Matt Watson, also discuss their individual tech experiences and lessons.
We recommend their eight-part series on the Software Development Lifecycle (SDLC). They address every issue that frequently occurs during software development – a must-listen!
2. CIO Leadership Live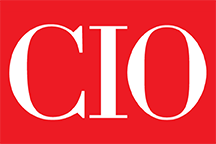 CIO Leadership Live is hosted by Maryfran Johnson and co-produced by CIO.com and the CIO Executive Council. It features today's leading IT executives. Each episode goes live on LinkedIn and YouTube.
Enterprise CIOs and business technology executives with unmatched peer insight and experience in business strategy, innovation, and leadership tune in to CIO Leadership in the highest concentrations. Together with a solid foundation in the digital transformation of their enterprises, listeners can gain important insights through the podcast.
Learn more on how to promote career growth, get certifications, hiring procedures, and skills development as a CIO.
3. CIO Talk Network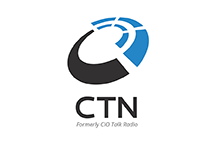 Corporate technology is becoming a global strategy. Business IT thought leaders from all around the world share their knowledge and talk about how they work with businesses to innovate and increase top-line income, take better care of customers, and boost the bottom line of the company on CIO Talk Network (CTN).
Tune into the CIO Talk Network Podcast to stay up to date on technological advancements and how to transform their discussions in increasing your business potential.
4. CIO Conversation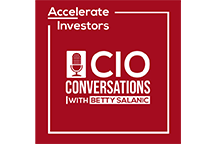 Gain insights on the latest trends in the industry, modern investment approaches, and the newest business strategies with CIO Conversations. Betty Salanic, CEO and founder of Accelerate Investors, interviews the top CIOs of the world. Listen to their thoughts and perspectives on today's ever-evolving industry. Learn how they navigate and strategize as leaders in their field.
Listen to some of the most educational and fascinating interviews with CIOs like Katie Wyatt of Loyola University Chicago and Kim Lew, CEO of the $14 billion-plus Columbia University.
5. Technovation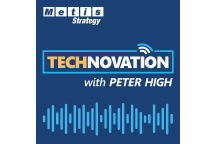 Technovation shares rich conversations with top executives and thought leaders at the intersection of business, technology, and innovation. The show looks at the CEOs driving internal digital change as well as the technology developments that are reshaping companies.
One of the most complete podcasts for IT and IT professionals is undoubtedly Technovation. Metis Strategy's president, Peter High, hosts Technovation, which the firm also produces. Top CIOs, CTOs, and CDOs are interviewed the most frequently in this book.
6. CIO Exchange Podcast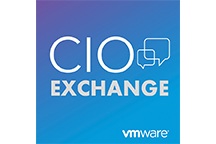 The CIO Exchange Podcast talks about what's working, what isn't, and what's coming up in the industry. Hear the insights of some of the most successful business professionals from all over the world. The podcast examines how the top IT executives advanced their firms and careers through stories of failure, achievement, enthusiasm, and difficulty.
Produced by VMware, the CIO Exchange features rich discussions on how to gain an edge in the most competitive and saturated industry today.
7. Ask the CIO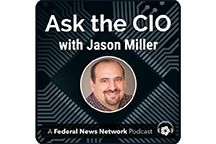 Executive Editor of Federal News Network Jason Miller speaks with federal chief information officers about current technological trends and problems affecting their organizations. Ask the CIO is a program that highlights the common challenges CIOs face in their companies. Every week, Jason Miller speaks with the CIOs of federal agencies on policies, difficulties, and achievements.
If you're looking for some advice on how to improve management strategies and overcome problems in the field and workplace, then this podcast is for you! Tune in to Ask the CIO's weekly episodes to get the latest industry news and hear the best CIO stories.
Free CIO Resources
Want to get more helpful information about the CIO role? Full Scale has a number of blog entries about the CIO position. Read our writeups on the CIO responsibilities, the difference between the CIO vs. CTO roles, and other topics related to tech.
We cover a wide range of discussions that can help business owners, managers, and IT professionals. Check out the Full Scale blog.
Work With Full Scale
Want to get more expert advice? Need a team of Tech professionals? Full Scale can help!
We are experts when it comes to selecting and supervising a software development team. Our developers have worked on numerous software development projects for small and medium-sized businesses. Finding, employing, and retaining great tech experts is what we do.
If you're considering starting a software development project, Full Scale can assist you in organizing and carrying out your ideas. Scale your business with us.