Looking for a software development podcast that will help you stay up-to-date on the latest industry trends and best practices? Then you've come to the right place. In this post, we'll share our top picks for the best podcasts from leaders in the software development industry.
Software Development Podcasts: How They Help
Software development is a complex process. You need to know the technical fundamentals and be knowledgeable about the latest trends, tools, and methods to use. If you're taking a lead role in a software development project, then it's best to take advice from the experts.
Listening to podcasts can be a great way to gain insight from industry leaders and stay up-to-date with the evolving tech field. You'll have the opportunity to learn about software engineering trends and hear about the successes and challenges of other leaders. But with all the podcasts out there, it can get confusing to pick out the right one for you. We've narrowed down the best podcasts for leaders in the software field.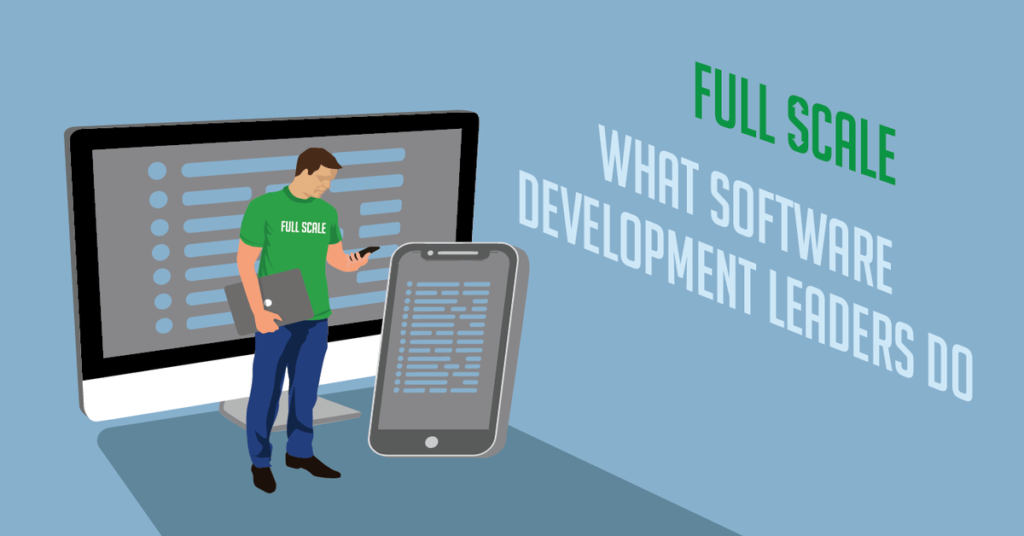 Best Software Development Podcasts
Whether you're just getting started in your career or you're a seasoned veteran, these software development podcasts will provide valuable insights to be a successful leader in today's tech landscape. So, sit back, relax, and enjoy learning from some of the best minds in the business.
Level-Up Engineering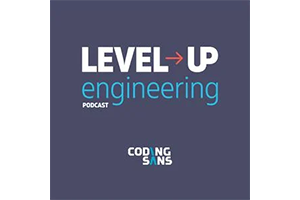 The Level-up Engineering podcast is a great resource for tech leaders. Episodes feature successful industry experts sharing their top management tips. Gain key insights from managers and tech industry professionals on how to improve your management style.
Level-up Engineering covers all the biggest issues engineering leaders face, and they give out step-by-step points on how to overcome them. Discover the greatest management and leadership techniques and expand your programming knowledge.
If you want tips on how to manage, mentor, and grow your development team, then Level-up Engineering should be on your playlist.
Startup Hustle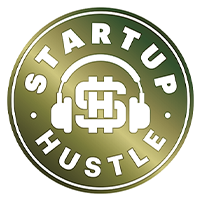 Startup Hustle is a podcast that talks about all topics related to business. Each episode tells the real stories of business owners and professionals, highlighting their wins and losses. Although the podcast primarily focuses on business problems (and solutions!), it features various series related to technology.
Hosts Matt DeCoursey and Matt Watson share their learnings and experiences in running a tech company. They also have an 8-part series about the Software Development Lifecycle (SDLC). Together they dive into all the common problems that arise during each stage of SDLC and share helpful advice for overcoming them.
So, if you want to get some sage advice on business and tech, then tune in to Startup Hustle.
SuperManagers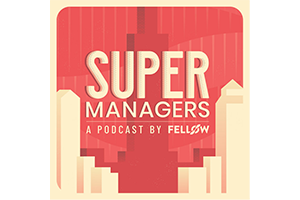 You don't need to look any further if you want to become an excellent manager. The SuperManagers podcast hosted by Fellow's CEO, Aydin Mirzaee, delves deeply into the high-performing management approaches used by executives. It features personalities from some of the most well-known businesses in the world.
Each episode is bursting with expert ideas that you can use to assist your own development as a leader. From talking about sustainable work to exploring the successes and disappointments of product launches, this podcast features the most unique business stories.
If you want to learn how experts overcome tough situations in projects, tune in to the SuperManagers podcast.
The Engineering Leadership Podcast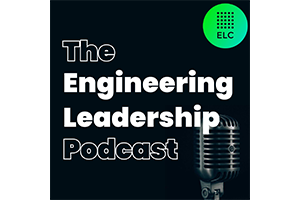 The Engineering Leadership podcast is quickly earning a reputation for empowering a growing community of software engineering leaders. Listeners gain valuable insights from high-level executives sharing their tips and tricks in the software leadership trade.
Interviews by host Patrick Gallagher feature industry execs from notable companies like Loom, PayPal, and Salesforce. The show features stories and examples of amazing leadership moves in software engineering.
How I Built This

We've mentioned this podcast in our Top Podcast for Tech Entrepreneurs blog. But it's worth a second mention as an excellent resource for software development leaders.
This podcast's host, Guy Raz, speaks with company owners about how they created their businesses. From ideation to actual product deployment and marketing, they cover it all.
You will receive enlightening advice for expanding your business and brand, similar to other tech entrepreneur podcasts. Each episode contains motivational and educational stories. You will undoubtedly leave with a few fresh approaches and concepts for your own company.
As a software development leader, you have to strike a balance between team management and doing technical work. How I Built This gives great advice on how you can find that balance.
People And Projects by Andy Kaufman
Success in business is often determined by the leader's ability to deliver. A software development leader must be able to meet and exceed expectations in every project. And this typically revolves around how well you can lead and manage your team.
The People And Projects podcast is another great resource to look into. It has a massive supply of episodes that tackles team and project management topics. The show's host, Andy Kaufman, shares a lot of practical tips and advice on how to improve team communication and collaboration.
The podcast features representatives from various organizations and cultural backgrounds. So, if you want to develop your skills as a leader, the People and Projects podcast is definitely worth a listen.
Work With Full Scale
Want to learn more about software development directly from the source? Work with Full Scale!
We know all there is to know about hiring and managing a software development team. Our developers have worked over 2 million billable hours on various software development projects, helping out startups and medium-sized corporations. We're in the business of finding, hiring, and keeping talented tech experts.
If you're planning to pursue a software development project, Full Scale can help you plan out and execute your vision. We'll take care of everything for you. We already have the developers you require on staff, fully vetted and prepared to join your team immediately as full-time, long-term members. Bring your idea to life with us.