In this entry, we're introducing recent graduates of the BCP Tech Insuretech Accelerator that are introducing new and creative ways to develop, manage, and distribute insurance.
The 2020 BCP Tech Accelerator Program, an intensive short-course program that provides mentorship for up-and-coming startups is ready for its virtual demo day. Graduates of the two-month accelerator program receive:
Mentorship from industry and subject matter experts
Real-time product feedback from the TechAssure network of technology-focused insurance brokerages
$25k investment upon completion – SAFE agreement
Connections to VC's and other investors throughout the program
Exposure to investors, media, and business partners at Demo Day
$450,000 worth of perks through Spark xyz
With the rising trend of AI and machine learning, Insurtech companies are spicing things up for the insurance industry by using these powerful technologies. From machines that could cross-sell to automated systems that take care of all the paperwork; insurance agencies found ways to upgrade their operations. You may just find yourself looking into the latest insurance technology.
But before we get ahead of ourselves, let's first define Insurtech and how it works.
What is Insurtech?
Insurtech refers to the form of technological innovations that focuses on creating software solutions for the insurance industry. Insurance technology maximizes efficiency and cuts down operational costs by introducing tools and applications to aid transactions.
Insurtech companies often build software applications that can customize, automate, or enhance the policies, customer engagement, and data management of an insurance company. These startups look for avenues to leverage powerful technologies, incorporating them with the insurance industry process.
2020 BCP Insurtech Companies
Although a fairly new concept in the IT world, Insurtech companies are catching the eyes of many investors. Here are the top Insurtech startups that are making a big splash on the scene.
1. Relativity6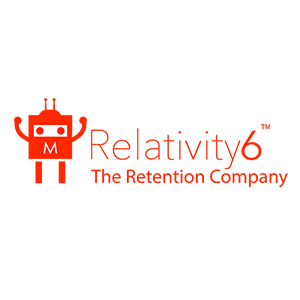 Insurtech Product: AI-powered cross-sell assistant
Founders: Aaron Howell, Abraham Rodriguez, Alan Ringvald
Imagine the convenience of a machine studying data from customer purchases and cross-selling other products from your business. Instant sales boost right?
This is exactly what the founders of Relativity6 had in mind as they developed their software. What was originally a thesis research at MIT, turned into a full-blown InsurTech business. Relativity6 is changing the way brokerage is done by providing a tool that automates and optimizes the sales system.
Relativity6 makes use of machine learning and artificial intelligence to enhance customer engagement. They provide an automated software platform that analyzes data sources to identify the patterns and purchasing behavior of their customers. The platform churns out valuable insights that can improve the performances of sales, marketing, and customer service departments of an organization.
2. TrustLayer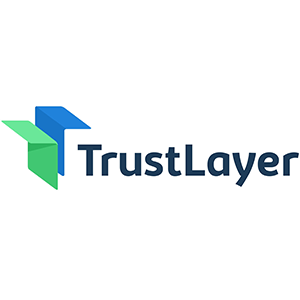 Insurtech Product: Insurance verification platform
Founders: John Fohr, Vincenzo Acinapura
Sometimes it's difficult to establish trust with partners. In a volatile industry, you have to go through a stringent verification process to ensure that you're working with the right people.

Luckily, TrustLayer has simplified the process and transformed the way insurance is verified through its collaborative risk management application.
TrustLayer automates the verification process of insurance, licenses, and compliance documents for business partners. The application reduces transaction errors and friction between stakeholders by expediting the collaborative process. Vendors, subcontractors, suppliers, and tenants can all work seamlessly and harmoniously through the system. Using robotic process automation (RPA) and AI, TrustLayer automatically verifies insurance and licenses.
3. Wunderite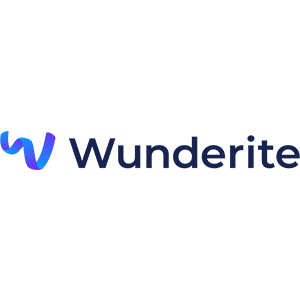 Insurtech Product: Data exchange
Founders: Peter MacDonald, Joe Schnare
Wouldn't it be wonderful to skip the paperwork? In this digital age, Wunderite has made that possible by automating the tedious task of filing papers.
Wunderite is an insurance technology company based in Boston that offers intuitive software to automate the insurance application process. Through the Wunderite platform, insurance agents can create their client's risk profiles and store their granular data and their insurance assets.
They expedite the entire process by leveraging datasets and API to prefill certain fields of the form. And once their risk profile is completed, customers will gain insights that help them understand their risk exposure.
4. GloveBox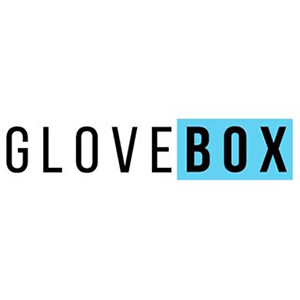 Insurtech Product: Client-facing insurance mobile app
Founders: Ryan Mathisen, Sean Mulhern, Andy Mathisen
Next on our list is the Denver-based insurance startup, GloveBox. They created a proprietary mobile app that allows users to aggregate their insurance documents regardless of carrier.
The mobile app is designed to help consumers access their basic insurance information. Basically, its goal is to create a unified policyholder experience that includes all carriers for the client and likewise, takes care of the carriers themselves.
Its simplified process saves insurance agencies from having to constantly assist consumers with their information requests which takes up significant time and money. This allows agencies to focus more on their bottom line.
5. WeatherCheck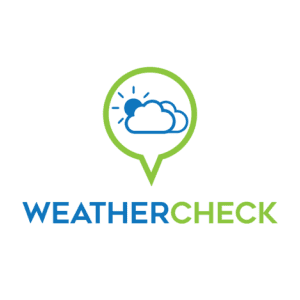 Insurtech Product: Weather monitoring system
Founder: Demetrius Gray
Every year, there is over $1 billion worth of damage incurred from hail storms. And a lot of homeowners tend to lose track of the details of the event which complicates their insurance claim. But, what if there was a way to predict the extent of damage and at the same time, record its information and history?
To address the said dilemma, WeatherCheck created an analytics system to create a much more accurate event report. They monitor properties for hail damage. Through their software, insurance carriers, mortgage companies, and homeowners can get a specific account of the event. Since the first 24 hours before and after a storm is often the most crucial time of an event, WeatherCheck quickly goes to work in providing the much-needed weather forecast.
The system curates collate, and analyzes all the necessary data; from the hail storm's intensity and which streets it's heading to. With a complete and error-free damage report, homeowners and their insurance carriers can conveniently file claims.
6. Protosure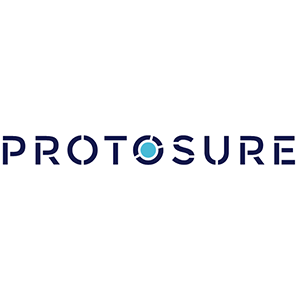 Insurtech Product: Policy issuance system
Founder: Urijah Kaplan
One of the biggest challenges insurance companies face when it comes to creating and issuing policies is the time-consuming process of it. Developing and distributing Property & Casualty insurance products take a long time. Because there are a lot of legalities involved.
With all these to take into account, it could be years before the clients see the output. But what if there was a system that could compress the entire process? What if the stakeholders could work on the product themselves instead of passing it off?
Protosure offers a cloud-based, programming-free platform to submit, underwrite, rate, quote, and issue policies. It allows its users to create an insurance product and distribute it online seamlessly without requiring any code. This platform is perfect for non-tech-savvy insurance experts.
BCP Tech Accelerator Program
The six Insurtech companies will showcase their products in the virtual event, Demo Day on October 1 at 3:30 pm CST. The culmination event will be hosted by Startup Hustle.
Want to join the Demo Day? Stream it here!