Every startup is different, and as such, fundraising journeys are unique. The various ways to access working capital should be thoughtfully examined as some funding resources for tech startups are more attractive than others, depending on your company's unique needs. In this article, we've compiled a list of the top funding resources for tech startups to raise additional funds.
If you're a founder of a tech startup, you understand how crucial money is when building a business. And raising funds is especially challenging for startups. Why? Lenders are reluctant to lend money to startups because they are more likely to fail than other businesses.
Traditionally, banks were the only go-to sources for funding. Applying for a bank loan was extremely difficult due to their strict requirements. Thankfully, alternative sources of capital have exploded over the years. So now, founders have more choices than ever at their disposal.
Whether you choose to go the traditional route or secure capital elsewhere, expanding your sources helps you to deal with the potential downturns of building a business. The trick is to find the one that best ultimately answers your unique funding needs.
Top 7 Funding Resources for Tech Startups
Here's a rundown of the best places tech founders can tap go for startup capital.
1. Personal Savings
The first investor who will always believe in the success of your business idea is yourself. You have to be all in. If you're not, how do you expect others to be? Do your best to fund the startup in its early stages through personal savings or other assets. Bankers or other institutional investors are more likely to consider your loan application later on when you take the initial risk of funding the startup.
2. Business Profits
Otherwise known as bootstrapping, this method uses the profits from the business. It assumes that the startup is already operational with a steady stream of customers and sales.
This option enables the startup to grow the business from its earnings. Indeed, it's the best type of funding because it indicates that your startup has already taken off.
However, the downside to this is timing since business expenses can trickle in before seeing revenues. So, it would be best to have cash upfront to offset the cost. Look into setting up prepaid orders, annual subscriptions, or plans to ease this concern.
3. Contributions from family members and friends
Another solid option is to borrow money from parents, spouses, or close friends. It's also known as love money or patient capital since it comes from family and friends with no strict contracts or repayment terms.
When borrowing money from loved ones, understand that they may want equity in your business. And, of course, mixing business with personal life is a delicate path that you should tread carefully.
4. Government grants and other funding programs
Government organizations might also provide grants to fund startup ideas. But this will depend on the country or area where your business is. These funding programs help build market-ready products, offer employment, and ultimately boost innovation in communities.
Generally, these startup grants are geared toward science, technology, and medicine-related industries. And instead of financing the whole business, the government will only subsidize specific projects.
The competition for these grants is quite fierce so expect the requirements to be rigid. As soon as you find a specific program you'd like to apply to, familiarize the grant's application process. Each grant may have its own requirements and deadlines.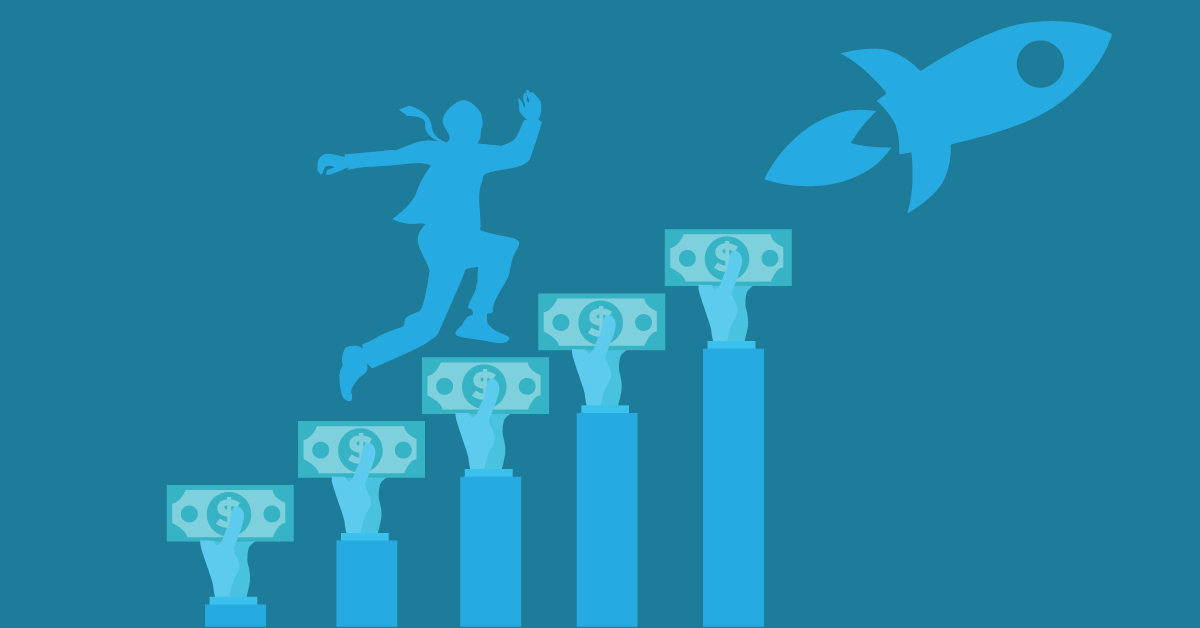 5. Venture Capital
Venture Capital (VC) is a financing option that invests in high-risk business ideas or startups with high-growth potential. VC firms offer capital to startups in exchange for equity or ownership shares of the company.
Keep in mind that VC funding is not for all types of businesses; venture money is not long-term money. Venture capitalists invest primarily in tech-driven startups or high-growth companies in the technology sector and are looking for high returns (exits).
Also worth noting is that venture capital is one of the riskiest investments because the odds of these startups generating returns are slim. However, VC investors will only bet on companies with the potential for above-average returns.
Aside from the capital infusion VC brings, entrepreneurs can also pick the brains of mentors in this industry. So, look for investors with solid industry experience who are fully invested in helping you to grow your business.
6. Accelerators and Incubators
If you're searching for another way to fund your startup, joining an accelerator or incubator program is an excellent option. While these two may have similarities (both offer mentorship, capital, and a startup network), they are not the same. Let's explain their differences.
Accelerators
Startup accelerators are programs that support startups in their early stages of operation. They are also known as seed accelerators. Their role is to provide early-stage startups with leadership advice, capital funding, and access to a thriving business network.
Think of it as a bootcamp of sorts where newbie founders can get training and mentorship to jumpstart their businesses. Moreover, accelerators allow startups to validate their ideas by providing their "stamp of approval," so to speak.
There are more than 200 accelerators in the US today, with Y Combinator and Techstars taking the lead as the two of the most popular programs. These programs begin with application series for which chosen startups are encouraged to join in key cities or hubs. The program typically lasts from a few weeks to months. Our team is quite fond of the great cohorts continually coming out of Pipeline Entrepreneurs too.
Incubators
Incubators are organizations that foster the growth and success of early-stage startups by providing them access to certain services and resources. Their aid can be in the form of low-cost workspaces, mentorships, management advisory, training, and funding.
Generally, startup incubators are non-profits that have ties with universities, business programs, government entities, or investment ventures.
While incubators' financial support is not as significant as other funding sources, their cash assistance is still pretty decent, especially for new entrepreneurs. Depending on who's sponsoring, an incubator may focus on specific technologies, business types, or markets.
While in this program, startups can collaborate and get advice from mentors to refine their business plans, validate their ideas, or fine-tune their product-market fit.
7. Angel Funding
Angel funding refers to a type of equity financing where "angel" investors supply the capital in exchange for equity positions or shares of the company. It typically provides second-round or private equity funding to kickstart the business.
Angel investors are the people that invest in this fund. They are wealthy or retired individuals who invest in businesses during the early stages. Angel investors, or simply angels, are mostly leaders in their industry who share not only their money and connections but also their management or technical expertise.
In return for bankrolling the business, they typically have the right to supervise the company's management and policies. This term entails their seats on the board of directors.
Unlike VCs, who are driven mainly to profit as soon as possible, angels tend to be firm believers in the business idea and support the viability of the business.
Angel investors usually keep a low profile. So to meet them, you must get in touch through a connection or their association's website. A good example is San Francisco's Investors' Circle, which provides private capital to fund businesses that address social issues.
Build a Successful Startup with Full Scale
As a new entrepreneur, you'll realize that capital is crucial to getting your startup off the ground. Jumping through hoops to raise capital is just part of the game.
Venture Capital, angel investments, government grants, accelerators, and incubators are some of the most common funding resources for tech startups. And one thing financial backers like to see is their investment companies spending money wisely. So when you have the working capital, be sure you're spending it wisely!
More often than not, software development is on top as the largest expense for tech startups. And working with the wrong developers can have damaging results not only for your pocketbook but the business itself.
Our founders, Matt DeCoursey and Matt Watson know all about the challenges of finding and retaining affordable talented software developers.
Full Scale makes it quick and easy for startup founders to recruit software developers. Talk to us to know how Full Scale can mobilize your startup dream.