If you're looking for some great CEO podcasts to listen to, look no further! We've compiled a list of the best podcasts for CEOs that will inspire and motivate you.
From Tim Ferriss' The Tim Ferris Show to Reid Hoffman's Masters of Scale, there are plenty of podcasts for business owners. These podcasts feature CEOs discussing their business strategies and sharing valuable insights. If you're looking for advice on starting a business or need some tips on how to become a better leader, then these podcasts are sure to help.
Top CEO Podcasts to Tune Into
We present you this list of the most relevant podcasts for CEOs today. These podcasts are hosted by some of the most successful CEOs in the world, and they offer great advice on everything from leadership to productivity.
1. How I Built This (NPR)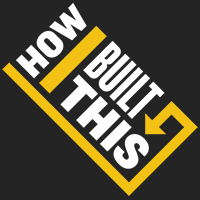 Running a business isn't a walk in the park. It's an uphill climb that will have you catching your breath. So, if you're at a rough stage in the business and need some inspiration to push through, we recommend How I Build This (NPR).
Hosted by Guy Raz, this podcast features interviews with some of the world's most successful entrepreneurs. Some of the most notable guests include the founders of Airbnb, Instagram, and Chipotle, among others. You are guaranteed to find inspiration among these legendary founder stories. So, if you're looking for advice on running a business, then this is a great podcast to check out.
2. Startup Hustle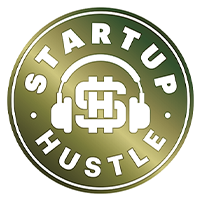 Startup Hustle is a podcast for entrepreneurs, hosted by entrepreneurs. Created by Full Scale's very own founders, Matt DeCoursey and Matt Watson, Startup Hustle digs into the gritty truth of entrepreneurship.
Over the course of 1,000+ episodes, Startup Hustle has covered every entrepreneurial topic you can imagine. If you're a tech founder, there are some great series, like the 8-part series about the Software Development Lifecycle. Want a really deep dive? Check out the 52-episode series on How To Start A Tech Company.
3. The Tim Ferriss Show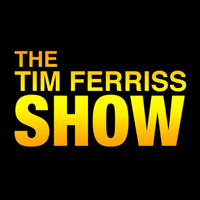 Curious about the lives of the world's most successful CEOs? The Tim Ferriss Show is a great choice for aspiring entrepreneurs or leaders. Hosted by Tim Ferriss, the podcast features interviews with some of the world's most influential and inspiring business leaders.
Listeners will gain practical advice on everything from managing teams to navigating difficult conversations. The Tim Ferriss Show also features inspiring stories of how some of today's leading CEOs achieved success. If you're looking for a podcast to help you become a better leader and take your career to the next level, this podcast is definitely worth listening to.
4. TED Talks Business (TED Conferences)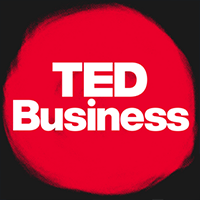 There is a TED Talk for all things business. TED Talks Business shares insights on how to get that promotion, create wise objectives, and even stop workplace injustice. Every Monday, Modupe Akinola of Columbia Business School presents the most influential and startling concepts that shed light on the business world. After the discussion, Modupe gives a quick lesson on how to put the concepts into practice in your own life.
If you're looking for a podcast that can help you become a better leader and achieve success, then TED Talks Business is definitely worth checking out.
5. The Unstoppable CEO Podcast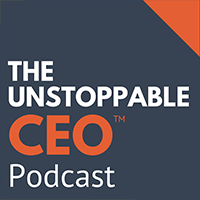 Hosted by Steve Gordon, The Unstoppable CEO podcast tackles all the strategies, practices, and philosophies of the best CEOs in the business. Steve interviews top CEOs who share stories of hardship and victory that listeners can learn from.
Episodes cover topics ranging from growing a business to dealing with difficult conversations. Learn how these top leaders overcome their most significant business challenges. From pivoting during a crisis to overhauling entire operations, you'll marvel at how these leaders do the impossible. So, if you're looking for real-life advice, check out The Unstoppable CEO Podcast.
6. Forward Thinking (McKinsey Global Institute)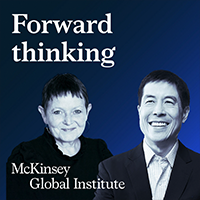 The world is changing in novel ways, and Forward Thinking explores how people and organizations may adapt to new needs and technologies. Michael Chui and Janet Bush of the McKinsey Global Institute are joined by various thinkers, innovators, and business leaders to examine a variety of global issues. They discuss technology, artificial intelligence, globalization, urbanization, climate change, and more.
Each episode tells the story of a different business leader and their advocacies. You'll learn valuable lessons on concepts that affect the industry. If you're always curious about business and technology are headed, Forward Thinking may be right up your alley.
7. From Founder to CEO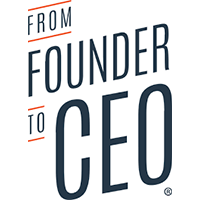 If you're looking to improve your leadership skills and outlook, tune into From Founder to CEO podcast. Todd Uterstaedt is extremely passionate about helping startup CEOs succeed. Through his podcast, he gives some golden advice on leadership development. He discusses how to build, scale, and lead your business in accordance with your dreams and aspirations.
Hear the inspiring tales of some of the most dynamic and eccentric founders as they reveal how they've navigated their journey to success. From Founder to CEO will help you become a leader that balances personal dreams and professional goals.
8. HBR's IdeaCast: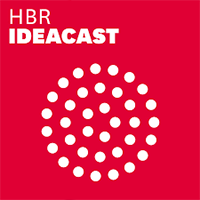 This Harvard Business Review podcast discusses innovative ideas in business and management. Guests include business heavyweights like Jeff Bezos of Amazon, Sheryl Sandberg of Facebook, Ajay Banga of Mastercard, and Mary Barra of General Motors. They take on heavy topics like hiring practices, diversity lessons, combating climate change, and perfecting the art of persuasion.
If you want to stay up to date on the latest business trends, this is a great podcast to check out. HBR Ideacast is an award-winning weekly podcast that has been running since 2006. So if you're looking to stay ahead of the curve, HBR's IdeaCast is a great place to start.
9. From Scratch with Jessica Harris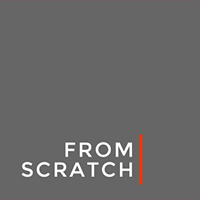 This podcast is about teaching entrepreneurs how to start their own businesses from scratch. Jessica Harris interviews top CEOs and discuss everything from branding to navigating the inevitable setbacks startups encounter. In this fashion, listeners can learn as much as possible about starting a business.
Episodes cover topics that range from product development to customer acquisition. You'll gain valuable insight into top CEOs' mindsets and strategies to build their businesses. If you want to learn from experienced entrepreneurs, then From Scratch with Jessica Harris is definitely worth listening to.
10. Masters of Scale (Reid Hoffman)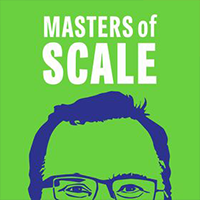 Masters of Scale (Reid Hoffman) is a must-listen for anyone interested in business. Reid Hoffman, the founder of LinkedIn and one of Silicon Valley's most successful entrepreneurs, hosts this podcast. In each episode, he interviews different CEOs who discuss their paths to success and provide valuable advice on scaling businesses.
If you're looking for some sage advice from a veteran CEO, then Masters of Scale is definitely worth checking out. You'll gain insight into the mindsets and strategies that can lead to business growth and prosperity.
Scaling Your Development Team?
To succeed in business, you must always be teachable. Don't be afraid to ask for help. Our founders have extensive experience building successful tech teams. That experience can help you build a well-rounded team that's sized properly for your business's current stage.
If you're ready to scale the team that's building your software or app, we can help you find the developers, testers, and leaders you need quickly and affordably. We're with you every step of the way!