How can software development improve business efficiency? Find out how you can boost productivity by developing your own software.
In today's highly competitive market, you have to leverage all available resources to keep up with competitors. One primary driver of the latest industry trends is technology.
Technology has become a crucial component of modern businesses, boosting efficiency and productivity. The faster, simpler, and more agile your workflow is, the higher your profitability becomes. The right software can improve business efficiency by streamlining procedures, automating repetitive tasks, and enhancing communication.
Additionally, new tech trends like Artificial Intelligence (AI) are changing how customers receive their goods. And with digital transformation comes a new wave of demands from the market, raising the bar even higher for business.
In this entry, let's look at how software can help increase your productivity and overall profitability.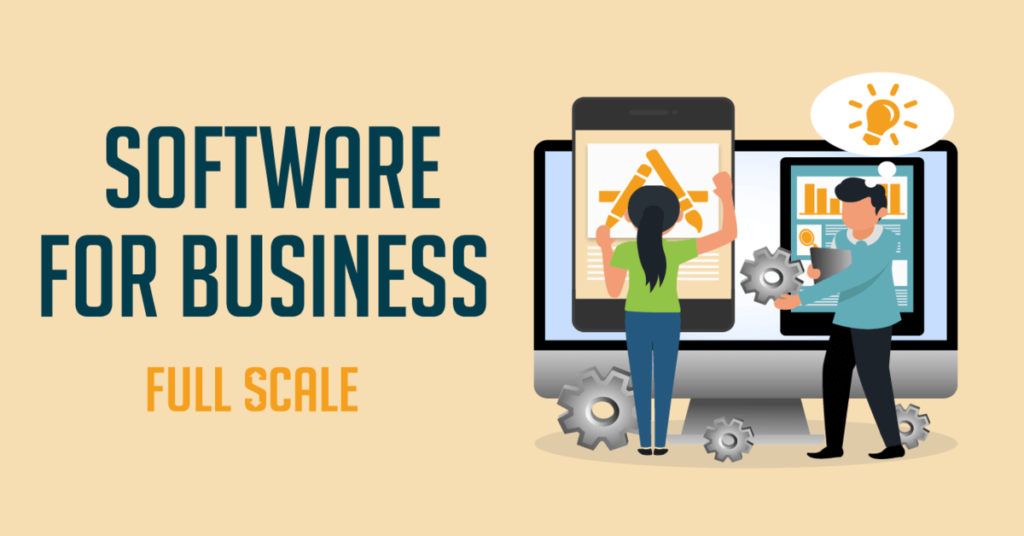 How to Leverage Software for Business
Software has become a vital tool for the success of a business. There are several solutions available to streamline operations and improve business efficiency, ranging from project management platforms to inventory management databases. The more strategic you are with your tools, the more you can drive revenue.
Here are ways you can build software to improve business efficiency:
1. Inventory
If your business has a large inventory, you can create an inventory management system to manage your goods better. This type of software will help you keep track of your products. Through it, you'll get a comprehensive database that details their value, quantity, and state. An inventory management system can ensure you have the proper amount of stock, and help you monitor the flow of delivery.
In developing this type of software, you have to plan out the type of features your business needs. Assess the scale of your inventory and start encoding it in the control system. Once you successfully create a running inventory system, you can get rid of duplicate entries and identify delivery issues faster.
Here are the other uses of an inventory management system:
Fulfillment—You can instruct personnel on where to keep items. When it comes time to pick items to fill an order, you can find them faster and lessen fulfillment mistakes.
Stock monitoring—Maintain stock at an optimum level. This tracks your sales volume (how much you're selling), sales velocity (how fast you sell), special events, and upcoming promotions.
2. Operations
A good software solution can provide businesses with streamlined operations and optimized workflows. It enables effective collaboration and communication across different departments and teams, ensuring a smooth flow of information and reducing bottlenecks.
Integrated software systems can connect various functions like sales, inventory management, finance, and customer service, allowing for seamless data sharing and real-time decision-making. Streamlining operations helps businesses operate more efficiently, respond to customer demands promptly, and adapt to market changes quickly.
3. Customer Service
Delivering excellent customer service is essential in today's customer-centric industry. A reliable software system can guarantee a great customer experience, along with the right planning and strategy. You can learn important information about client preferences, behavior, and purchasing trends by integrating customer relationship management (CRM) software.
CRM data can help create personalized marketing campaigns, customize product recommendations, and facilitate effective customer service. You increase customer satisfaction, build longer-lasting relationships, and encourage loyalty with the help of a solid software infrastructure.
4. Data Management
The basis of contemporary business is data. However, the sheer amount of data collected can be overwhelming without the right software tools to evaluate it and draw actionable conclusions. A data management system with strong analytics capabilities can help you find patterns, trends, and opportunities in your data.
Accurate data analysis facilitates informed decision-making, enabling you to base your strategic choices on data rather than intuition. With reliable software-driven insights, you're one step ahead of the competition.
5. Operation Scaling
You need software to develop and change along with your operations. A good software solution is scalable and adaptive, taking into account shifting business needs and expansions.
For example, by offering on-demand resources, you remove the need for expensive hardware investments. Cloud-based software systems offer flexibility and scalability. Through this, you can efficiently manage growth and respond to market variations by having the flexibility to scale up or down. Utilizing cloud technologies can help you maintain agility and competitiveness.
6. Project Management
Effective project management is essential for on-time and on-budget delivery whether you run a project-based business or an on-demand service. Project management software can break down a major project into a more comprehensive list of activities to do.
A project management software can organize and prioritize the tasks needed for the project. You can determine the time you need for each task and the materials you must acquire. You can also specify budgets and deadlines that you must adhere to finish the project.
7. Report Generation
To improve operational efficiency, You must be aware of how you are doing by comparing your performance to an established benchmark. The initial stage in this process is establishing suitable Key Performance Indicators (KPIs) for the entire organization and each business function. You can create your own KPI monitoring tool to extract useful information.
Managers and employees having access to KPI dashboards could greatly increase their understanding of how the business is going. Additionally, they can make employees aware of how crucial they play in the company's success, enabling them to participate more actively in efforts to increase operational efficiency.
Conclusion: Software Solution to Improve Business Efficiency
Software solutions are now essential for enterprises in the digital age. By investing in a solid software infrastructure, you reap many benefits in terms of efficiency, profitability, and long-term growth. Technology propels your business to the forefront of the industry. You acquire a competitive edge in the market, keeping up with your customer's demands.
Develop Software with Full Scale
Start your software development journey with Full Scale! We are a software development outsourcing company that provides various business solutions. We'll help you find top talent for your project. Our goal is to match you with qualified experts. We have seasoned developers, testers, project managers, and marketing experts ready to work for you!
Let's talk business! We offer free consultations for your project. Just visit our website; our client dashboard is easy to navigate. You can find the precise kind of software development resource you need.