Data science is slowly becoming the backbone of some business; may it be a startup or a large corporation. Data science and its disciplines aid organizations for crucial decision-making purposes. As a startup, how do you think this powerful technology can help you grow and scale up?
The demand for data science is growing and growing for the past years, and it seems not to seize for a long time. It is even predicted that the big data market is to reach $103 billion in value by 2027.
Why the huge demand? This is due to the surge of process digitization that enhances an organization's productivity and efficiency. The demand for data science roots from the need of companies to gain a competitive edge in the jungle-like industry market. Through this data-driven technology, companies enjoy efficient business processes derived from insights from large datasets.
How data science work
Data science is the field of study that draws data from various sources to create a tool that can help businesses predict outcomes and improve processes within production.
You can gather data from different sources such as sectors, platforms, or other forms of media. You can simply gather useful data from social media, e-commerce sites, and even internet searches. Data science transforms this massive data into a better operational tool that can help all sectors.
You might notice this if you are frequenting online marketplaces or social media sites. Let's say that you are constantly buying shoes in an online marketplace. Notice how the site automatically recommends you shoes that you will most likely buy. That is due to data science.
Another example is YouTube. If you continuously watch cooking videos on YouTube, you'll notice how your recommendations are full of Gordon Ramsey, DIY cooking, and mukbang.
It works like magic. The online marketplace and YouTube know what you like and dislike. How do they do that? With the use of the data gathered in your searches and regularly liked items or posts.
With data science, we can predict people's buying patterns, behavior, and business predictions with all the substantial information gathered.
Data science and its disciplines
What is data science? Data science is a broad spectrum of studying data. Since it is broad and vague, let us break them down into bite-size pieces of information. Now, this study has five significant data science disciplines: data mining, statistics, machine learning, data analytics, and programming.
Each discipline can work alone, but they are interconnected. What you should keep in mind is to know which discipline is significant to grow your business.
Data mining
Data mining uses algorithms on complex data sets to find out a pattern. These patterns will reveal relevant data that is useful for business strategies.
Data mining can produce positive results, such as effective marketing strategies, sales increase, and cost reduction.
Let us backtrack to our previous example on online marketplaces. A clothing retail business built an e-commerce website to house their online shop. The e-commerce website is the source of data (visitors per month, popular searches, sold out items). This information goes through software that looks for the pattern amidst its complexity. After analyzing the data, the store can offer deals and coupons according to the customer's buying habits.
Statistics
Statistics or predictive analytics use stats and models to predict performance based on previous to current data gathered. Similar to data mining, predictive analytics also reveal patterns in data but for a different purpose. These patterns are likely to emerge again which can help businesses in their decision-making when it comes to assets and investments.
Machine learning
Machine learning is a data science discipline that a lot of people, even non-technical ones, knows a lot about. It is because machine learning is a field of artificial intelligence (AI).
Deviating from common beliefs, AI and machine learning are not all about robots or talking machines. As the name suggests, machine learning is a concept where a computer program is created to learn and adapt data even without human interference.
A lot of companies are very interested in machine learning due to its prediction capabilities. We all know that different sectors of the economy harbor massive abundant amounts of data from different sources. These data could've been beneficial and could bring forth wealth to companies. Yet, they are slipping like sand between our fingers. With the lack of technology, big data could not be as used to its full potential.
Fortunately, there are data applications in machine learning. Machines or computers are programmed with complex algorithms and code to create a model that reveals predictions from data identified.
You might confuse machine learning from predictive analytics, but both are very different. With machine learning, it learns and adapts to new data added. The algorithm automatically adjusts to check for any change in the pattern without altering the model.
Analytics
Analytics is present in the process of the first three disciplines. With analysts interpret, convert, and eventually summarize data to a comprehensive language that they can present to stakeholders. It is by the use of analytics that the complex data gathered are transformed into useful information.
Programming
Programming is one data science discipline that is also very essential. Without programming, there would not be models or software that can gather, analyze, and predict data.
How can a startup use Data Science?
It is a truth universally acknowledged, that a startup in possession of useful data, must be in want of Data Science. But as mentioned before, this field is too broad to broach. To help you narrow down what your business might need, here are some of its few areas that data science could help you with.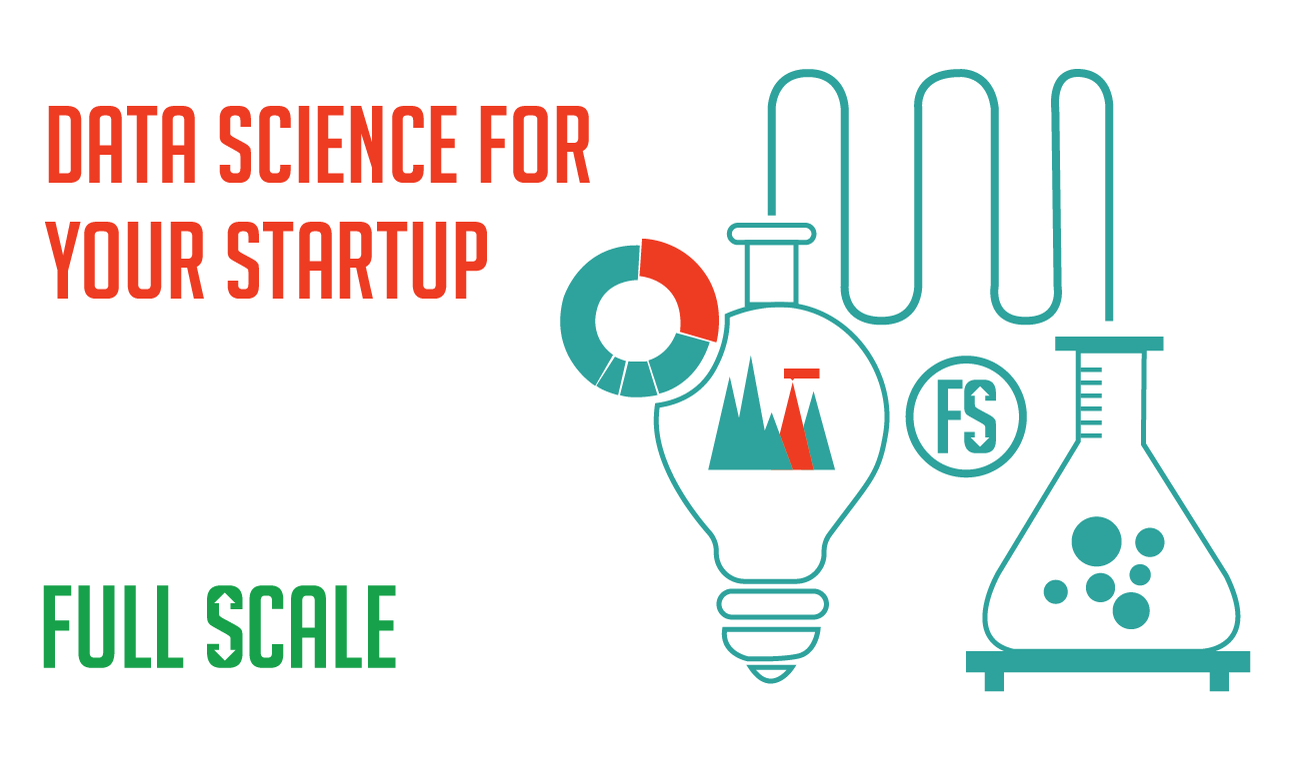 Extracting data
Data extraction is crucial if you want your startup to grow and molt from a fledgling to a soaring eagle. Without data, you will not know what you should improve on your product and service. Also, you won't have a solid basis for your marketing and sales strategy.
Remember how data mining helps increase sales and indicate effective marketing strategies? These are not possible if you are unable to extract data. There are a lot of tools that you can use to extract and analyze data excellently.
Predictive models to monitor customer behavior
It is a given fact that your product or service is an essential element for your startup. However, you should always keep your customer on top. The product or service your startup is offering caters to the needs of the customers. When what you're offering is not significant anymore, will your customers still patronize you?
The obvious answer is no. To keep up with the competition and the trend, you must know the activity of your customers. But you can only do that when you create a predictive model that can monitor the demand of your target market.
Experiment for product changes
Even if you have the perfect product, there is always a way to improve it. How will you know if your product can still be improved? Through data science. You can conduct product experiments through data models to find out product changes or develop a new feature.
Testing and validation for performance improvement
Manually testing products takes too much time and effort. But if you have a program that can test and validate your product performance, you cut off almost fifty percent of the production turnaround time. Not only that. Aside from testing and validation, you can also use a data model to find out possible improvements on products that you currently have.
Data science is a game-changer
Data science is not something you should ignore this year and even the years after. The digital age is still rising to its peak, and big data is sure to stay indefinitely. We have panned out every benefit of data science to a startup. It is now your turn to take a step and open your doors to opportunities.
If your startup needs capable, skilled, and dedicated people, you ought to contact Full Scale. We focus on employing the top data analysts, data scientists, machine learning developers, and programmers that work for your startup.
Start transforming your big data into something your startup can use to grow. Talk to us now!