Outstaffing is a rising buzzword in the world of tech business. It is a practical solution for businesses of all types, especially for software development. However, with its associated risks, is there a way to sidestep legal issues when outstaffing?
The benefits of working with third-party service providers outweigh the risks it poses. Outstaffing significantly cuts operational costs and increases your efficiency when done right. Moreover, it also opens your company to more access to a wide pool of talent.
And if you're still worried about legal issues when outstaffing, we're here to help you. To avoid stress and monetary loss, prepare a robust legal plan before working with an outstaffing company.
9 Ways to Say No to Legal Issues When Outstaffing
Have some peace of mind with our practical tips on sidestepping the legal mine.
1. Be clear about the job's scope and expectations.
Don't leave room for interpretations and assumptions when outstaffing.
Clarity is vital to an efficient and successful partnership. So make sure you clearly define the scope of work in your contract. Set proper expectations on the working arrangements and let your outstaffing partner confirm their agreement before signing the contract.
It is better to be specific about the tasks, deliverables, deadlines, and quality standards. Adding minimum payment terms, contract validity, and approval processes are also good.
Remember, what is obvious to you may need to be more elaborate to your outstaffing partner.
2. Implement metrics and quality assurance conditions.
Speaking of expectations, you should establish metrics and quality assurance mechanisms in your contract.
This way, you have definite criteria for assessing your partner's performance. And in case legal issues when outstaffing arise, you have a solid basis for addressing performance issues.
For example, you're thinking of outstaffing software development to Full Scale. We can help establish specific response time targets for performance assessment or set important milestones with particular dates. This way, you can easily track our progress with the project.
3. Protect your intellectual property rights.
Treat your intellectual property (IP) as your baby. Keep it safe, sound, and in your name. How can you do that?
Include an encompassing clause in your contract that defines the rightful owner of the IP rights throughout the collaboration. You can also let your partner sign a non-disclosure agreement to keep trade secrets confidential.
4. Address contract termination and dispute resolution.
Of course, nobody likes to think about disputes and contract termination. But it happens—and it's better to be prepared than be caught off guard.
To avoid legal issues when outstaffing, include provisions outlining a straightforward dispute resolution process, limited liability clauses, and contract termination.
Your contract must determine applicable jurisdiction, mediation, or arbitration processes. It should also contain defined conditions for contract termination and compensation for any signed parties. Most importantly, craft a clearly written clause about force majeure provisions.
5. Get your in-house team involved in the decision-making.
Do you have an in-house team? Collaborate with them as you go through the outstaffing process. Explain your reasons for hiring an outstaff team, so they understand the potential changes in the company operations.
Get their insights when it comes to cross-team communication and collaboration. Take into account cultural differences and their effect on the partnership. For instance, think about holidays and other days off between your in-house and outstaff team and how it can affect deadlines.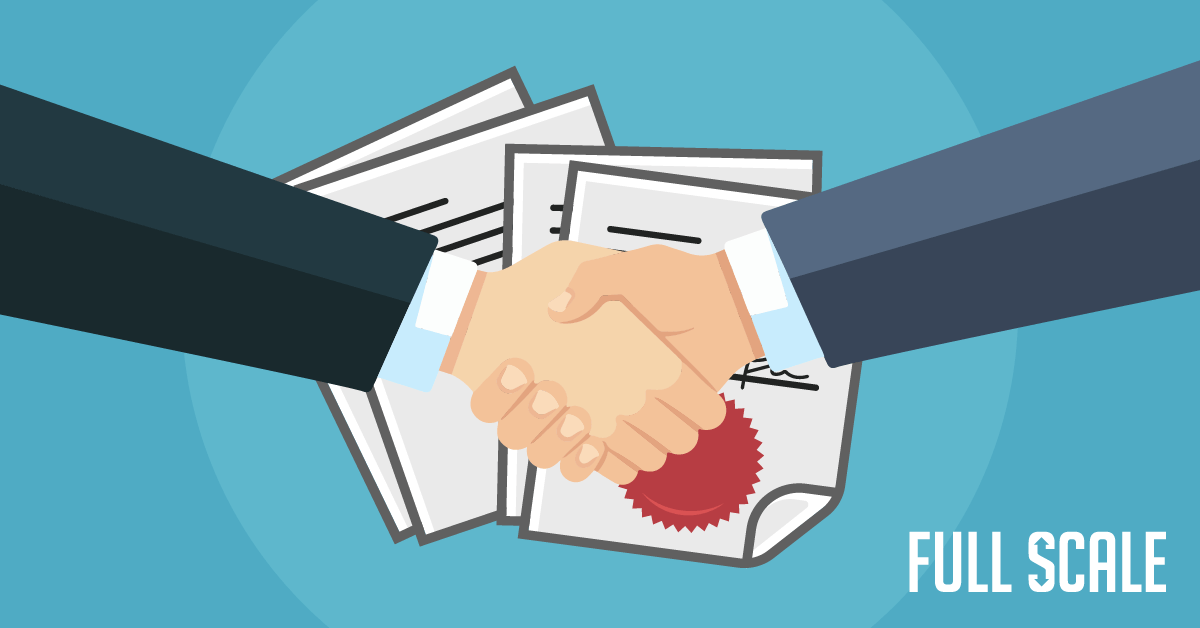 6. Prepare your data security clauses.
A lot of data security breaches made the news in 2022. According to an article by Forbes, it impacted 422.1 million people last year.
Moreover, the World Economic Forum's Global Cybersecurity Outlook 2022 determined that indirect attacks increased from 44% to 61% in the last few years.
Working with a third party may expose your business to potential risks. That is why it is significant to have a contract that defines the provisions related to data security and protection to escape potential legal issues when outstaffing.
7. Do your due diligence before signing the contract.
Have you done in-depth research about your outstaffing partner? Before you dot your i's and sign your t's, ensure the company has a good reputation.
Check out customer reviews on reputable platforms. Ask for their portfolio to assess whether their work style and standards align with your requirements. And, of course, look into various news about the company.
8. Agree on jurisdictional decisions.
This is especially relevant for companies with multiple offices partnering with an outstaffing agency in another state or country. You should agree on the following terms:
The US state or country to have authority during legal proceedings
What state or country's laws will be applied for IP and other legal considerations
This way, you and your outstaffing partner know the legal boundaries to respect and follow. And in turn, it helps both of you act upon the same laws and regulations during your partnership.
9. Let legal experts work their magic.
Yes, legal jargon can be a headache. So don't try to wing it alone. It's better to employ the help of trusted legal professionals to prevent any legal issues when outstaffing. It is a necessary added cost, but having a solid contract lessens the possibility of lengthy and costly litigation later on.
Map out the terms and conditions you want to include in the contract. Let them identify potential loopholes and risks that may translate into legal disasters. And ask them to help you discuss the contract terms with your outstaffing partner.
Legal Issues When Outstaffing Can Be Totally Avoided
Remember our tips before you agree to work with third-party service providers. Never sign a contract that settles on minimal information and terms regarding the partnership. That way, you can divert from any legal issues when outstaffing.
Double-check everything before finalizing the deal to avoid all the horror that comes with possible legal entanglements that may arise.
Work With Full Scale Without Issues
Looking for a trusted offshore software development service provider? That's what we're here for.
Full Scale delivers software development services through our offshore arm located in the Philippines. Even with our remote setup, we make it easier for clients to work with us.
Before signing any agreement, we make sure to define all your project specifications clearly. In addition to that, our proprietary platform enables you to track our team's progress and performance easily.
What are you waiting for? Take advantage of our client-friendly team dashboard and work with a reliable company to achieve your goals without issues.