Outstaffing is becoming the go-to choice for companies to expand their team. But an extended team can pose a lot of risk in project management. So we've compiled our top tips on how to manage your outstaffed team effectively.
Remote work is here to stay, with 72% of companies in the world planning to make their remote setup permanent. With this trend, it's crucial for companies to adopt new management processes for remote workers. It's especially important when you have an outstaffing setup in your company.  
Outstaffing doesn't only widen a company's talent pool but also alters how companies run their operations. Yet the challenge remains in directing the performance and responsibilities of offsite employees. The difference in places, time zones, and cultures can gravely disrupt the entire team's dynamics.
How do you keep outstaff team members interested, aligned, and productive? Here are some pointers to assist you in efficiently managing your remote staff.
Defining Outstaffing
The idea of outstaffing is signing on remote workers as extended personnel. The remote workers work exclusively for the client's projects, following their processes and protocols. With this arrangement, the client will have direct control over the hired experts.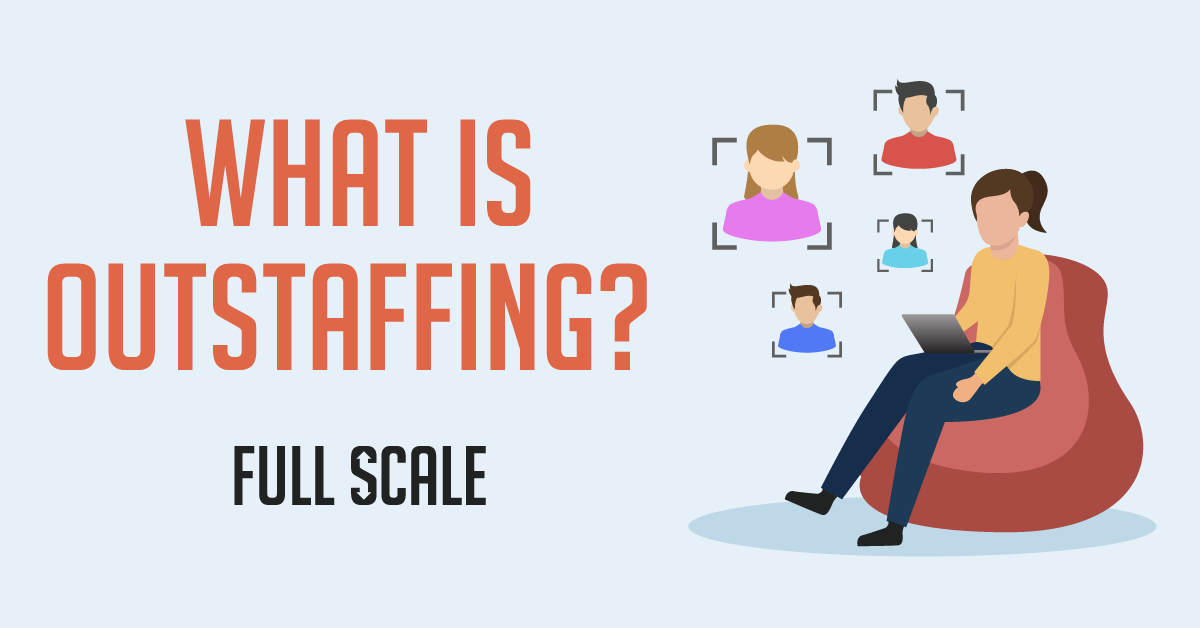 Tips On Managing An Outstaffed Team
Outstaffing allows you to dictate and control the entire project workflow, assignments, and level of productivity. The outstaffing service provider will only be responsible for the administrative and legal obligations of the contracts.
This means that as the client, you are in charge of creating the policies governing your external staff. So, it's imperative to have clear and comprehensive guidelines to ensure your outstaff team can integrate successfully.
Managing a remote team effectively requires strong communication, coordination, and leadership skills. Here are some tips to help you manage your outstaff team successfully:
Project Preparation
Identify project requirements
Before starting, you have to define all the functional and non-functional requirements of the project. This way, the outstaff team members can fully understand the direction and purpose of the project.
You can prepare detailed project plans and timelines that new members can refer to and review. This ensures clarity on deliverables and quality standards.
Define roles and responsibilities
With new members joining the team, it's important to establish their scope of responsibility. Provide clear guidelines regarding each team member's role, responsibilities, and performance expectations. Make sure that everyone understands their objectives and how their role aligns with the project goals.
Provide complete resources
Another point to consider is access to resources. Provide the outstaff team with the necessary resources, tools, and support so they can perform their tasks effectively. This also includes access to all the relevant software, equipment, documentation, and training materials.
Set clear goals and milestones
Set measurable goals and milestones for the project to help the team stay focused and motivated. Break down larger objectives into smaller, actionable tasks, and regularly track progress towards these goals.
Prepare communication channels
Establish reliable communication channels to foster transparency in communication with the outstaff team. Along with documentation platforms, prepare project management software, chat platforms, and video conferencing tools. This will help you stay connected and allow you to address issues promptly.
Project Execution
Set and track KPIs
During development, be sure to check the team's progress with the defined metrics regularly. Ensure that the timeline is followed and weekly and monthly goals are met. Regular monitoring will give you an idea of how the outstaff team collaborates with the other members.
Provide regular feedback
Schedule regular check-ins with the outstaff team and the company team to discuss progress, challenges, and updates. You can hold these meetings weekly or bi-weekly, depending on the project's progress. Use this time to address concerns, provide guidance, and gather feedback.
Resolve conflicts and challenges
Address conflicts and challenges proactively, promptly, and respectfully. Encourage open dialogue and facilitate discussions to find solutions collaboratively. Provide the necessary guidance and support to empower each member to share their thoughts.
Post Deployment and Maintenance
Provide continuous support and resources.
If you plan to continue the outstaffing arrangement beyond the project, it's a good idea to support the outstaff team in terms of growth continuously. Give them opportunities for professional development. This way, you can benefit from their upskilled performance.  
Continuously evaluate and improve
Continue evaluating your outstaff team's performance and processes. Ask for feedback from team members and stakeholders to identify areas for improvement. Make the necessary changes to optimize productivity and efficiency.
Recognize and reward achievements
Finally, acknowledge and praise your team's hard work and achievements. Recognize them for their contributions and extended efforts. Rewards and incentives are a great way to boost morale. This can come in bonuses and additional opportunities.
Tips On Boosting Team Morale
Keep in mind that effective administration of an outstaff team requires flexibility, understanding, and adaptability. Be willing to accommodate individual demands while guaranteeing the success of the project as a whole. Each team member may have different working preferences and styles.
Here are some tips on how you can foster a harmonious relationship with the outside team:
Count on the team members who work remotely to produce high-quality results. Give them freedom and authority to work in their areas of competence by assigning them tasks that optimize their skills. Encourage them to be responsible for their own work and to offer their own input.
Promote teamwork, cooperation, and pleasant workplace culture. Recognize and celebrate team accomplishments to promote a sense of community. Encourage them to speak to one another in a courteous and open manner.
Acknowledge and respect cultural differences. Working with a diverse team means getting to know how other cultures work. Make an effort to understand the outstaff team's culture. This will help them feel included in the group.
Hire Developers from Full Scale
Hiring remote developers can pose a lot of risks if you're not familiar with the process. You need to partner with an outstaffing company that has experience in hiring and managing teams for various projects. This is where Full Scale comes in.
Full Scale takes care of all the tedious tasks in recruiting, training, and managing remote employees. This is why we've made it a mission to assist businesses in assembling their outstaffed team.
We'll help you find skilled and seasoned software developers to fit seamlessly into your project. We vet candidates beforehand so you can have the perfect mix of skills for your team.
We'll help you set up the right management and communication systems to continue your business operations. We specialize in building solid teams for long-term projects.