Planning to enhance your digital marketing strategy? We've compiled the latest digital marketing trends you must include in your marketing campaigns.
The growth of digital media has allowed businesses to reach a wider audience. With digital marketing, brands can build up their online presence and send out their core messages to their audience.
This fosters more genuine interactions with their target market. Through intentional and meaningful engagement, businesses can get better quality feedback from customers and improve the overall quality of their service.
Benefits of Digital Marketing in Business
There are several benefits to using digital marketing to build your brand.
You can use it to reach a worldwide audience, focus on particular demographics, and make the most of your marketing spend. You are able to make data-driven decisions and modify your plans in real time with measurable outcomes and thorough analytics. Through tailored and interactive experiences, digital marketing improves customer engagement, grows brand exposure, and encourages loyalty.
You may enhance conversion rates and maximize brand visibility using a multi-channel strategy. In today's digital environment, digital marketing offers a strong, versatile, and cost-efficient way to engage customers and grow your brand.
Digital Marketing Trends in 2023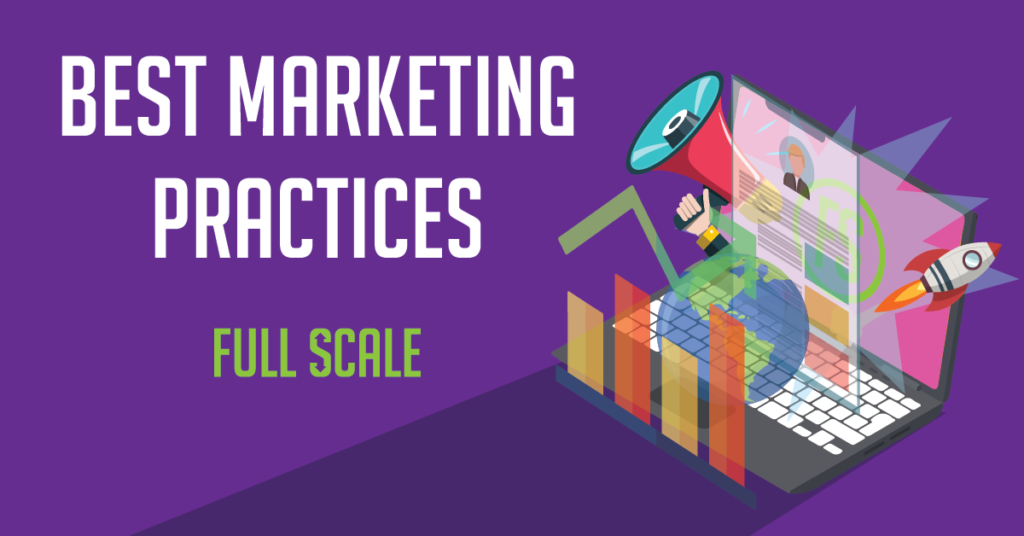 Today's digital platforms offer community and support for emotional needs. In recent years, more people have relied on digital media for more interactive and social experiences. They look for spaces where they can escape, join a community, share their thoughts, and build relationships.
As digital media behaviors change, this poses more challenges to brands. Companies have to keep up with the latest digital marketing trends to cater to the needs of different generations. With the wider selection of available entertainment, it's even harder to capture people's attention. People are more thoughtful about where they will spend their time and money on.
So, you must make the most out of these digital marketing trends to ensure your brand's visibility in a saturated market:
1. Use of Artificial Intelligence
Despite being in its early phases, artificial intelligence is starting to drive digital marketing trends significantly. ChatGPT and DALL-E are just a few of the AI platforms that are gaining traction lately.
DALL-E gives digital marketers a distinctive substitute for stock photos they can use for blogs and landing pages. This creative AI application creates images in response to textual suggestions. While ChatGPT provides text-based solutions through prompts, making it useful in generating content. Both these tools are helpful in generating creative, unique, and relevant marketing content.
Brands have been leveraging these AI tools to generate stunning visuals to create ads for products or services. DALL-E's images serve as the focal point of ads, integrating with the brand's messaging and aesthetics. Combined with compelling copywriting, these ads leave a lasting impact on customers.
ChatGPT and DALL-E are bound for more upgrades in 2023 alone. In fact, ChatGPT just launched its free app on iOS. And with more upgrades come better and more relevant marketing materials.
OpenAI, a business that specializes in artificial intelligence research and application, is the source of both DALL-E and ChatGPT.
Although DALL-E and ChatGPT are currently used as research tools, there are free and paid alternatives designed specifically for digital marketers. These are proof that AI is definitely a major factor in determining 2023's digital marketing trends.
2. Use of Data
In 2023, businesses are expected to become more proactive in data gathering and analysis. Companies are using tools such as forms to gather information from customers. This data could support the sales funnel and influence the next major business decision. Even the most basic forms serve as valuable information to help companies understand customer behavior.
Marketers are using CRM tools like HubSpot to store customer data like name, email address, and phone number. This lets them add their information to the mailing list or keep tabs on their user activity when they visit the site. This helps the sales team better assess the behavior of customers in their buyer journey.
3. Switch to Interactive Content
Another digital marketing trend in 2023 is the use of interactive content. Marketers are adding interactive sections to their websites to provide value for visitors. Compared to static content, interactive content is 50% more effective in boosting engagement.
Interactive content promotes engagement by providing users with an immersive and personalized experience. It allows them to actively engage with the site elements, leaving a lasting impression on them. Interactive content also provides helpful insights about user behavior and preferences.
Examples of interactive content are:
Quizzes
Livestream videos
Polls and surveys
Contests
Calculators
4. Influencer Marketing
Collaborating with Influencers is one of the go-to trends in digital marketing. The influencer marketing industry is expected to grow up to $21.1 billion in 2023. It's safe to say that endorsement by trusted names is one of the most effective ways to boost sales.
Brands are typically working with popular names that have a large following. However, some companies are also tapping up-and-coming influencers with a growing number of subscribers. Smaller businesses can partner with local influencers with a relevant niche to their products and services. Marketers have also been tapping TikTok influencers to give a more "authentic" feel to their campaigns.
5. Video Marketing
The year has also seen an influx of video marketing strategies. Marketers are using video to engage consumers on an emotional level with video content. Around 86% of marketers are using videos on social media for their campaigns, with Youtube and TikTok being the most popular platforms.
Many companies are investing in video ads like pre-roll, mid-roll, and post-roll ads. The video content can be product demonstrations, short 30-second product features, or customer testimonials. Younger audiences are attracted to shorter-form videos like Instagram Reels or YouTube shorts.
Full Scale is also using reels to share quick tips on business and tech. Check out our videos on TikTok and Youtube!
The Future of Marketing
Influencers and inventive content that engages your audience are anticipated to be the three biggest trends in 2023. The most crucial thing to remember, though, is how you will employ the methods and platforms to strengthen your digital presence.
Assess your website or social media accounts to identify potential areas for the implementation or improvement of these trends. Then, make sure to keep track of your progress to see what's working and decide how to modify your strategy gradually.
Build Your Brand with Full Scale
Increasing your online presence is a key component of brand development. By developing a website or a mobile app, you can make yourself more visible to a larger market. To build your web platforms, Full Scale can assist you in assembling a committed software development team. We provide a holistic approach to software development to ensure your product is powerful and marketable.
We assist clients from various industries in scaling their operations. We provide flexible arrangements that allow you complete control over the course of the project. Full Scale can provide project managers, software developers, quality assurance specialists, and marketing experts.