How long does it take to hire software developers? Read on for everything you need to know about the hiring timeline and process.
In today's fast-paced world, consumers expect businesses to keep up with their ever-changing lifestyles. In response, companies continually develop new products that cater to their needs, especially in the tech industry. Nowadays, there is a rising demand for software developers.
This demand results in greater competition among recruiters. Consequently, companies have to beef up their recruitment efforts to secure the best talent.
If you're involved in this process, the first step is to discover how long it takes to hire software developers. Understanding the hiring timeline will help you plan out the overall schedule for your development project.
Average Hiring Timeline for Software Developers
In the US, the average hiring timeline for software developers spans about 24 days. With IT ranking among the biggest and busiest industries, filling tech roles is a huge challenge for companies.
The talent shortage is an ongoing issue, and it is one of the major contributors to longer recruitment timelines.
Aside from the talent shortage, recruitment policies also play a big factor in the timeline. Let's learn more about how they influence the hiring process.
Hiring Policies that Affect the Hiring Timeline
Your company's hiring policy is one of the determining factors in the recruitment timeline. Requiring group panel interviews, background checks, skills tests, and other screening tasks will have a significant impact on the amount of time it takes to hire someone.
Let's take a closer look at each one of these steps in the hiring process:
1. Initial Screening
One of the biggest challenges in hiring candidates is the initial screening stage. Vetting qualified applicants takes a lot of time. It's even harder when you need someone for a technically complex role like software developer.
It will depend on the type of developer you're looking for and the level of demand for their skills. If many other companies are seeking the same type of employee, it will be tough to find and secure qualified candidates.
Most businesses examine resumes manually before shortlisting desirable candidates. However, there are some automated technologies, such as an Applicant Tracking System (ATS), that can drastically speed up this stage.
An ATS allows your business to collect, organize, and filter job applicants within a single comprehensive system. Employing this type of system could make the hiring timeline substantially shorter.
2. Interview Process
Another factor is the number of interviews that you conduct. Some companies speed up recruitment by performing a total of three interviews. The most common process involves initial and technical interviews followed by a final interview before the job offer. However, other companies use additional stages to screen candidates even more thoroughly.
Hiring software developers, in particular, may entail technical exams and coding tests. At Full Scale, for example, we usually schedule a technical interview and let the applicant take a coding test.
When we hire software developers, we assess a person's proficiency in the specific technology associated with the desired role. Although we cast a pretty wide net in hiring junior and senior developers, we are quite strict in upholding our skill standards.
3. Job Offer
The last step is the job offer. This can also significantly lengthen the hiring timeline. More traditional companies may need the approval of multiple stakeholders. Startups, on the other hand, might take their time negotiating a good deal with the candidate.
Here at Full Scale, we make sure our initial job offer package is in line with the candidate's qualifications. We believe that every staff member should receive competitive pay and benefits.
Challenges of Hiring Software Developers
Now that we've established what factors affect the hiring timeline, let's discuss things that can disrupt it. They have the potential to delay and even change the recruitment process.
Requirements and Standards
Established corporations may be stricter when it comes to shortlisting candidates. There are some companies that only consider applicants who meet every job listing requirement. This not only affects the recruitment duration but also limits the talent pool. A job listing with very high standards might not draw many applicants.
Although it's not a bad thing to set standards, they can make the recruitment process longer than necessary. Consider hiring applicants who may not tick off all the boxes but have something else to compensate for it.
Limited Talent Pool
One of the biggest things that make hiring difficult is the fact that there aren't enough qualified applicants to choose from. This is especially true in the United States, where there's an ongoing shortage of IT experts. The talent shortage drastically affects the hiring timeline because you'll be spending more time searching for and vetting candidates.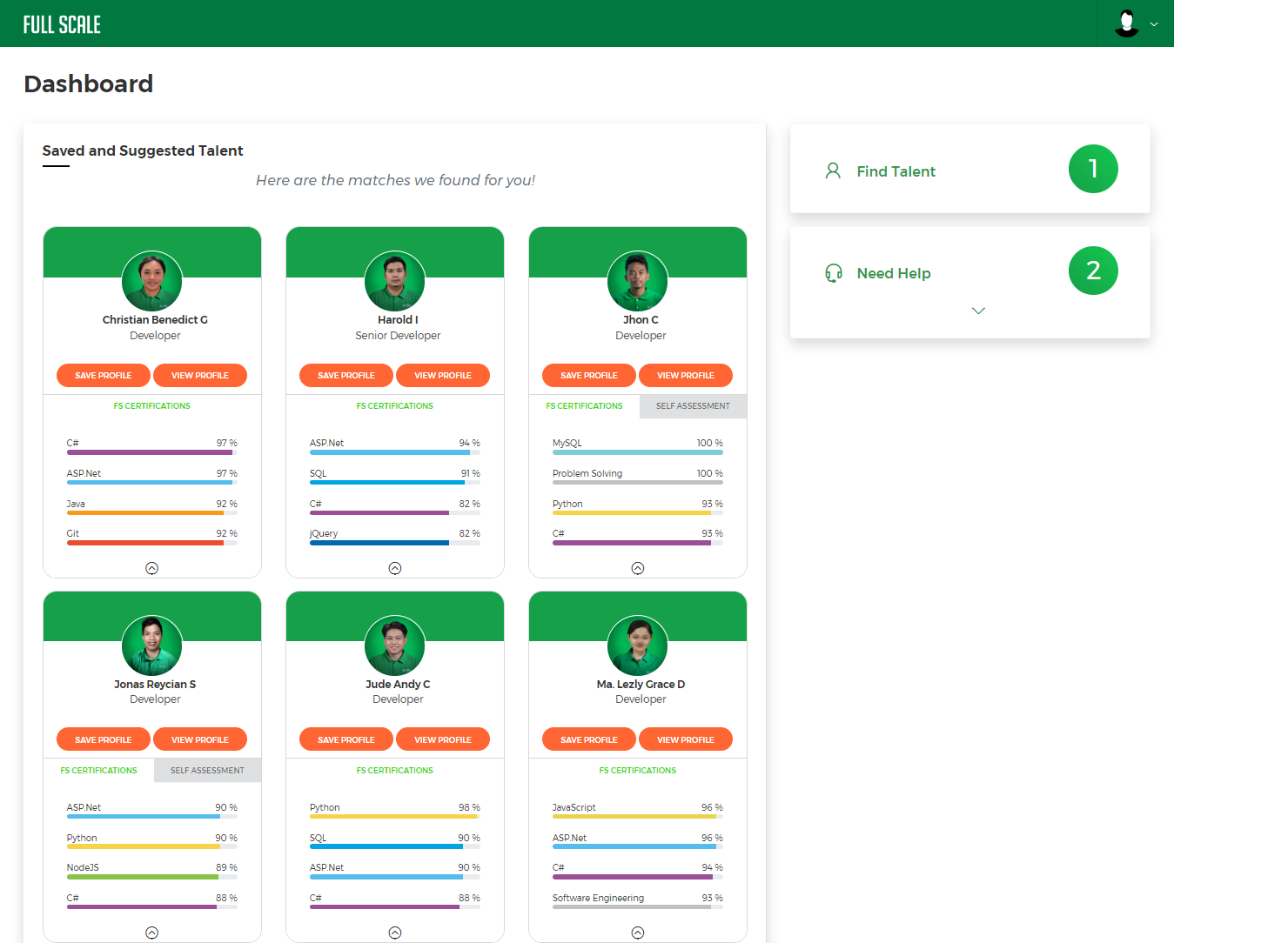 As a result, some companies turn to alternative recruitment methods, such as outsourcing talent.
Partnering with offshoring companies like Full Scale could make your business' recruitment process much more efficient. We handle all of the tiresome recruitment tasks, such as finding qualified candidates, interviewing them, and even managing them after they're hired.
Applicant Dropout Rate
Glassdoor reports that only 20% of applicants finish the application process. Considering that developers currently rank among the most in-demand roles, a high candidate dropout rate is a big issue for a company.
If an applicant is having a hard time with a company's hiring process, there's a major risk that the person will withdraw his or her application. This is why having an efficient hiring system is critical.
Our hiring process at Full Scale, for example, has evolved through the years. We've taken into account the feedback that we received from successful hires. We now follow a very efficient and straightforward hiring approach, keeping our candidates well-informed and updated throughout the entire process.
Hire Software Developers With Full Scale
Looking for developers? Full Scale can help you assemble your team today!
Full Scale manages the entire hiring procedure so that our talent can be well-prepared to join your team. We deploy experts who have undergone extensive screening, interviews, and evaluation. So, with Full Scale, you get the best of both worlds by hiring qualified developers at a reasonable cost and saving time on recruitment as well.