A Laravel developer is a software professional who specializes in the Laravel framework. To attract the right Laravel expert, write a compelling job description that matches your needs.
As a popular open-source PHP framework, Laravel is widely known for its simple, elegant, and expressive syntax. It aims to make the development process easier for developers without compromising the functionality of web applications.
Created by Taylor Otwell in 2011, Laravel creates web applications using Symfony under the Model-View-Controller (MVC) architectural pattern. Laravel's source code is hosted in GitHub with an MIT license.
This open-source framework has gradually become one of the favorites among developers. Most think that Laravel is responsive, lightweight, clean, and simple to use.
Laravel has a wide array of tools and libraries that speeds up the development cycle. Hence, there's no need to rewrite functions with every software project.
Instead, a Laravel developer can focus on design, innovation, functionality, and other things that truly matter. Read on to find out the skills and qualifications needed in a Laravel developer.
What does a Laravel Developer do?
The medical field is replete with healthcare professionals we simply call doctors. However, plenty of doctors have strong expertise in specific branches of medicine. There are cardiologists, immunologists, hematologists, and so on.
In the same way, the world of software technology has bred a community of developers that specialize in different technologies.
A Laravel developer is like any other software developer. BUT, one thing that sets them apart is their special affinity for the Laravel framework using the PHP programming language. Laravel developers make it possible to build highly functional web applications that elevates user experience.
A Laravel developer is responsible for:
building and maintaining modern web applications using standard web development tools
writing clean and secure modular code that have undergone strict testing and evaluation
checking the validity and consistency of HTML, CSS, and JavaScript on different platforms
debugging and resolving technical issues
maintaining and designing databases
performing back-end and User Interface (UI) tests to enhance the functionality of an application
collaborating with other developers (front-end, back-end, mobile app, etc.) and project managers to move the software projects faster
documenting the task progress, architecture, and development process
keeping up-to-date with the latest technology trends and best practices in Laravel development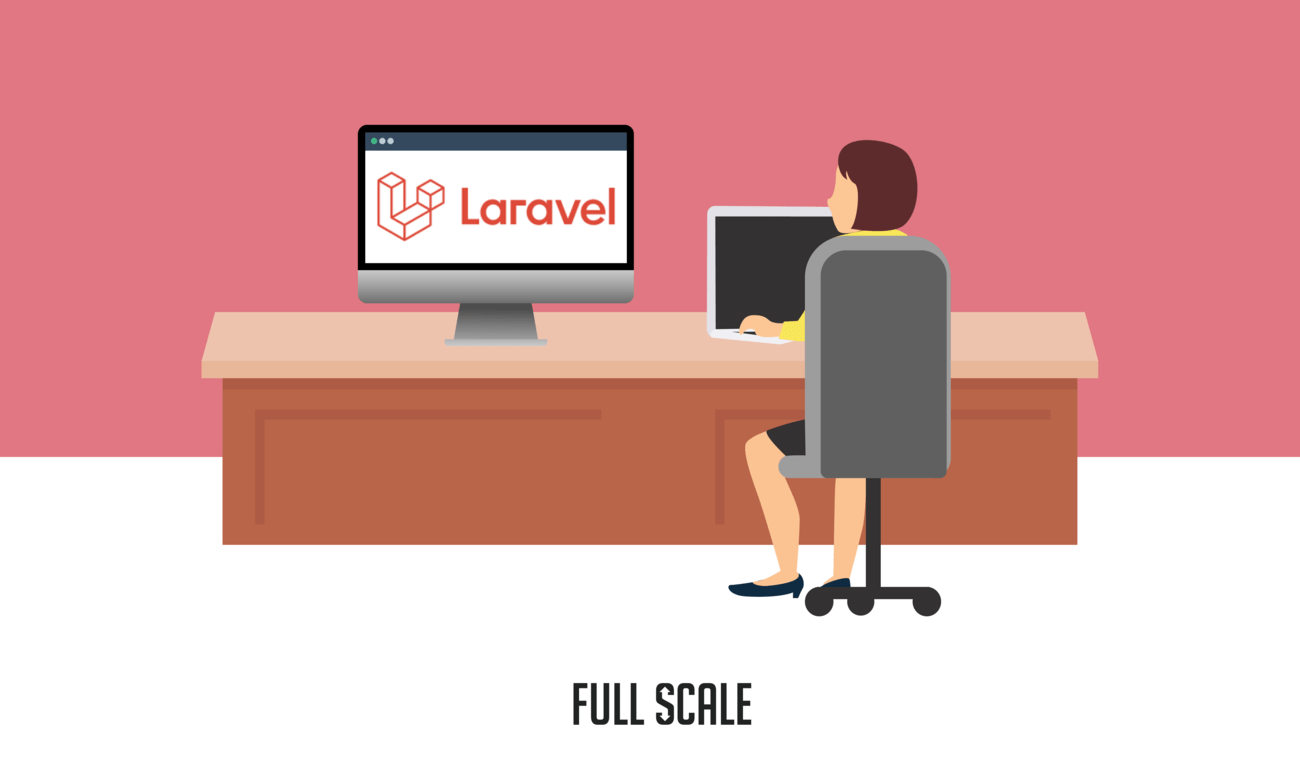 Skills Required to be a Laravel Developer
It's a given that Laravel developers should have a solid foundation in the Laravel framework. However, they must be skilled in different aspects of technology. Here's a list of the Laravel skills to look out for.
Deep understanding of the basic web languages: HTML, CSS, and JavaScript.
Solid experience working with the PHP, the latest Laravel version, SOLID Principle, and other types of web frameworks
Proven expertise in managing API services (REST and SOAP), OOP (Object-oriented Programming), and MVC.
Demonstrable experience in unit testing using test platforms like PHPSpec, PHPUnit, and Behat
Good working knowledge in design and query optimization of databases (MySQL, MS SQL, and PostgreSQL) and NoSQL (MongoDB and DynamoDB).
Familiarity with server tools (Apache, Nginx, PHP-FPM) and cloud servers (Azure, AWS, Linode, Digital Ocean, Rackspace, etc.)
Excellent communication and problem-solving skills
Job Description Template
At this point, you might want to hire a Laravel developer. So what to do? It' time to write a Laravel developer job description. At its basic level, a job description includes:
the type of candidate you're hiring for (in this case, a Laravel developer)
list of skills and qualifications that an ideal candidate should have
project scope and the candidate's core responsibilities in this project
Make sure that your job ad for a Laravel expert is clear and complete. Doing so will save you time and filter only for the right candidate. Also, interested applicants can position their skills and qualifications better when clients understand what they need.
Below is a Laravel developer job description sample template you can use to advertise on your career page or online job boards. Feel free to customize the template as your own.
---
About the Company
Write a short but captivating introduction about your company. Include your company's vision, perks, benefits, and others. Additionally, mention if you have a great work culture, remote work options, awards or accolades, and other interesting facts about the company.
Job Brief
We are looking for an outstanding Laravel Developer to join our growing software development team.
If you have a strong background in Laravel Development and have a passion for innovation and technology, come and join our team!
At [name of company], we offer above-industry compensation, perks, benefits, and career growth prospects.
Responsibilities
Write clean, testable, secure, and dynamic code based on standard web development best practices
Build and maintain innovative web applications and websites using modern development tools
Check if the CSS, HTML, and JavaScript are accurate and consistent across different apps
Integrate back-end data services and improve current API data services
Document and continuously update the development process, project components, and task progress based on business requirements
Design and maintain databases
Optimize performance by performing UI and back-end tests
Scale, expand and improve our websites and applications
Perform debugging and troubleshooting on apps
Collaborate with project managers, co-developers, software testers, and web designers to complete project requirements
Effectively communicate with clients and other teams when needed
Update on current industry trends and emerging technologies and apply them to the development process
Skills and Qualifications
A bachelor's or master's degree in Computer Science, Engineering, IT, or other related fields
Proven experience as a Laravel or PHP Developer for [state the no. of years].
Core knowledge of PHP frameworks (Laravel, CodeIgniter, Zend, Symfony, etc.)
Fundamental understanding of front-end technologies like HTML5, CSS3, and JavaScript
Hands-on experience with object-oriented programming
Top-notch skills in building SQL Schema design, REST API design, and SOLID principles
Familiarity with MVC and fundamental design principles
Proficiency with software testing using PHPUnit, PHPSpect, or Behat
Basic knowledge in SQL and NoSQL databases is a plus
Background in security and accessibility compliance (depending on the project requirements)
Basic knowledge of Search Engine Optimization (SEO) is a good advantage
Ability to work in a fast-paced environment and collaborate effectively with other team members and stakeholders
Strong project management skills

Searching for Laravel Experts?
Nowadays, hiring a top-notch Laravel developer is manageable if you know what you're looking for. This article gives you an idea of what a Laravel expert can do to support your software project.
At Full Scale, we have PHP Laravel developers with senior-level expertise and experience. From recruitment to onboarding, we help you grow your rockstar development team in no time.
We are a Kansas-based software development company with an offshore arm in the Philippines. We make software outsourcing simple and affordable for our clients.
Get your FREE consultation today to know more.