St. Louis is fast becoming a place to dare greatly and achieve big things. We've listed the top St. Louis startups that are taking off in the so-called "flyover" city.
The tides have changed and investors are now looking into new startup prospects to fund. One city in Missouri, St. Louis, happens to be on top of the line among the startup-friendly places. The famous Gateway to the West may just be your gateway to business success.
St. Louis not only has a vibrant culture of arts and fine dining, but it also boasts of volunteerism, charity, and overall access for its residents. The city offers so much for free which makes it one of the best cities for startups.
In Forbes' list of Top 10 Rising Cities for Startups, St. Louis came in second place in competing with large communities in Atlanta and Denver. The rankings were determined through a range of categories such as venture capital deals and the cost of business and living. According to Forbes, St. Louis makes a prime startup hub because it requires less capital focus and lower valuations.
And with that said, the St. Louis startup scene is looking very promising. In this entry, we've listed the most notable St. Louis startups you should keep an eye on.
Top St. Louis Startups
Here are the most promising St. Louis startups:
SteadyMD

With the rapid development of science and technology comes the newest approach to primary healthcare. SteadyMD is a telehealth startup that offers a platform where patients can forego the tedious hassles of booking a doctor's appointment.
The company allows patients to connect with their respective doctors anytime; they can call, text, or video chat on any device.
How does an online appointment work exactly? Simple. SteadyMD will review your information based on medical needs, personal interests, goals, and other significant information that will affect your health.
After that, they will match the patient with a SteadyMD doctor. The patient and doctor will have a comprehensive appointment through a two-way video chat.
Learn more about this St. Louis startup by watching this video:
Balto Software

Balto Software is an AI technology that helps sales representatives improve their performance. CEO Marc Bernstein personally experienced the troublesome process of catering to customers and saw the need to streamline the workflow.
Hence, they developed a tool that can transcribe and analyze customer service calls. Balto delivers live recommendations to the call representative.
In short, Balto records and analyzes the exchanges between the customer and representative, then give the appropriate responses. Consequently, it expedites the whole conversation by directing both parties to an effective flow of questions and answers.
Care Signal

And another startup taking an innovative leap in healthcare is Care Signal. Primary care at the tip of your fingers⁠—Care Signal is an online platform for remote patient monitoring.
The software allows healthcare professionals to connect with patients via any device they own. It personalizes the service delivered to the patient through evidence-based SMS and condition-specific IVR interventions.
Engagedly

Engagedly is a cloud-based performance and workforce management software designed to assist in onboarding, employee learning, goal management, and performance management.
This software focuses on increasing productivity by helping employees strategize their tasks to effectively meet their goals. Additionally, Engagedly also provides assistance to managers in tracking their team's performance.
Aker Technologies

How about a technology that literally helps you be fruitful? Aker Technologies pioneers in building an agronomic tool that ensures good crops every season.
This St. Louis startup is an agriculture data company that developed patented computer vision and biometric sensors to provide crop intelligence and in-season analytics. Their software can detect, classify, and measure pest pressure, airborne pathogens, crop diseases, and fertility issues on crops.
Ryvit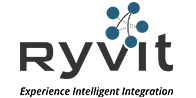 Ryvit makes construction applications talk. They provide an integration platform that enables the seamless flow of data between the most popular on-premise and SaaS applications used in the construction industry.
Ryvit allows companies to experience the convenience of intelligent integrations such as automation and optimization of the applications in use. The seamless flow of data drives profit and saves time for everyone involved.
The Ryvit Integration Platform offers the following:
Straightforward construction application that doesn't require code
Time-saving measures
Optimization of the company to increase profit
Clean and valid data for accurate reporting and decision making.
TopOpps

Founded by a serial entrepreneur who wanted to address the issue of sales forecast accuracy, TopOpps provides the ultimate solution for sales organizations. CEO Jim Eberlin and his team developed an AI-powered system that helps sales reps execute faster and win more deals.
Embracing the latest technological advancement, TopOpps successfully leveraged the use of automation and AI. Their system can create accurate forecasting by extracting data from CRM systems and analyzing a series of forecast algorithms.
Advocado

Advocado is an AdTech company that provides a platform to coordinate multi-screen campaigns in real-time. They offer a unique form of advertising that uses real-time cross-media optimization to increase clicks and engagement in a client's ad.
Their ad campaign ensures that a brand will achieve a better ranking in Google, increase leads, and a wider spread online presence.
The Advocado system triggers real-time actions by using signals from TV ads or in-program content. This practice ensures that the brand is seen across search engines, social media, and shopping platforms.
Waylit

Next comes another St. Louis startup that helps other startups flourish. Previously known as Connexio, Waylit offers immigration solutions for small and medium-sized businesses.
With international hiring being needlessly complicated, it can shrink down a company's list of potential candidates. The company's goal is to give employers access to a larger talent pool by simplifying the recruitment process of foreign national talent.
Waylit helps HR and hiring managers expedite the hiring process by automating verifications, paralegal, and post-filing transactions.
HomeTraq
HomeTraq is an on-demand home showing app that helps banks and mortgage lenders reduce their customer mortgage loss that stems from real estate agent referrals to the competition. The mobile-optimized app is launched in the St. Louis area with early traction generating hot mortgage leads for lending partners.
PenPath

PenPath delivers integrated custom marketing dashboards for marketers and executives. The system helps marketing teams by providing automated data-driven insights all stored into a single database. Teams can conveniently access their data through a personalized dashboard.
The goal of PenPath is to help businesses achieve marketing growth by developing, consulting, and integrating professional-grade business intelligence technologies.
Lux and Nyx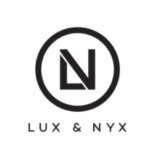 Paving a modern-day approach to fashion, Lux & Nyx create eco-friendly luxury products for women. They offer durable and fashionable couture handbags and advocate women's empowerment through their brand. Their luxury line of items is marketed with the unique concept of individuality and style.
St. Louis Startups: Homegrown Success
The abovementioned St. Louis startups have already started branching out and going places. These top St. Louis startups have dominated the innovation aspect of their respective industries by leveraging advanced technology.
Sometimes all it takes to be successful is to be open to new ideas, embrace the creativity of technology, and hire the right people to help out.
Full Scale has made a reputation around helping homegrown startups succeed by providing a series of software development services. We specialize in turning creative ideas into a profit-generating reality.
Our goal is to give you access to the best resources to scale your startup. We have the talent, technology, and expertise to take you to the next level. Get a FREE consultation today!