Kansas City, Missouri is home to a growing number of startups that transform untested ideas into flourishing businesses. We have compiled the A-list Kansas City startups that will soon take off from KC to the world.
From smooth jazz, KC-style barbeque, and the Kansas City Chiefs, Kansas City, is known for many great things. It's also a vibrant city with technology ingrained in its veins. After all, it was selected in 2012 as one of the testing locations for Google Fiber, a fiber-to-premises Internet service introduced by Google's Alphabet, Inc.
Since then, KC has proven to be a viable breeding ground for entrepreneurship, where promising startups grow aplenty year after year. Kansas City offers a sustainable ecosystem for startups to find solutions for individuals and communities.
Today, we're covering the top Kansas City startups that show an impressive track record for funding rounds, job creation, and long-term innovation.
Top Kansas City Startups to look out for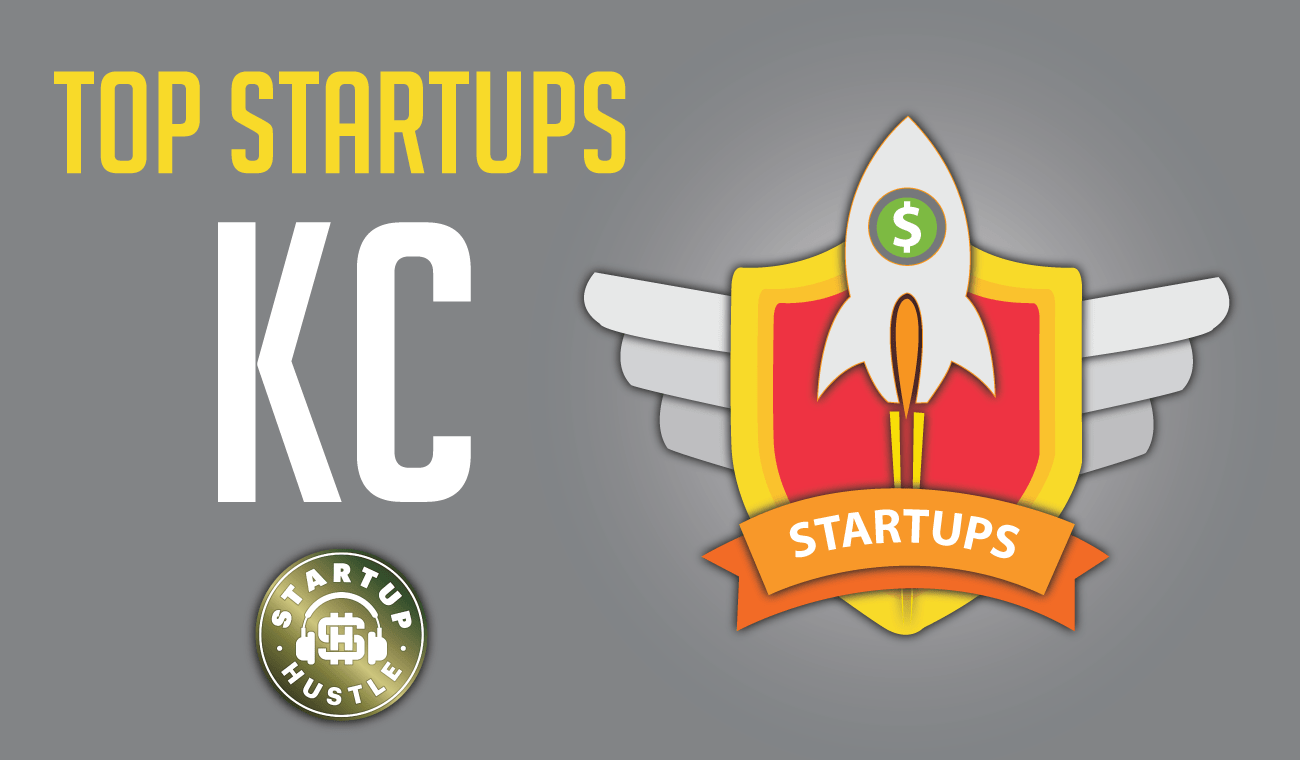 Healthy Hip Hop
Healthy Hip Hop inspires educators and parents to get kids into a healthy lifestyle through the 3 M's—Music, Movement, and Message.
It's an online platform that revolves around arts and social interaction. H3 (as they are fondly called) provides access to music, video, and live stream content to supplement the school curriculum.
They have a mobile app where children can have fun creating their own short-clip videos (like in Tik Tok) in a safe and judgment-free environment.
Healthy Hip hop's widespread popularity has garnered the attention of such organizations like SHAPE America, The LeBron James Family Foundation, Centene, and many more.
H3 is all about empowering young minds to create a positive change they want to see in themselves in their society through the power of music, technology, and engagement.
Watch their episodes on YouTube below or listen to the podcast episodes here:

Scollar
If you have a pet, you'll be happy to know about Scollar, a cloud-based platform that brings smart back to animal collars. They are a startup that addresses a whole spectrum of animal care.
Designed as an all-in-one solution for animal needs for pet parents, veterinarians, animal service providers, and animal product manufacturers.
Scollar integrates three technologies: a smart collar, cloud service, and a mobile application. This three-pronged approach harmonizes into a seamless device that targets the common pain points in animal care:
Monitor animal vital signs
Check animal movement patterns
Keep track of the animal's location
Observe medication protocols
Improve fertility timing and efficiency
Safeguard livestock from predators
Enhance communication between the animal and owner
Collect and analyze animal data
The Scollar system is open to third-party integrations and partnerships with product developers and service providers. The data collected on Scollar cloud system can be unified to bring an overall picture of the animal's health.
Watch their episode on YouTube below or listen to the episode here:

Tesseract Ventures
Established in 2018, Tesseract is one of the best Kansas City startups that champion technology like no other.
From smart spaces, next-generation robots to 21st-century software, and radically connected platforms, Tesseract is in the business of making American industries smarter, efficient, and highly connected.
Founder and CEO John Boucard built Tesseract Ventures to connect the dots; curate insights, partnerships, and opportunities that deliver the most positive impact. They build revolutionary technologies today that will be tomorrow's essentials in living.

Dynamic Logistix
Previously known as FloPath Automatic Logistics, Dynamic Logistix offers the best value to all their strategic partners in the transportation industry. They provide modern-day solutions to logistics management.
Dynamic Logistix proudly offers Transportation Management System (X.TMS), their flagship tool that leverages automation, visibility, scalability, and reliability to shippers worldwide, saving them time and money.
On the carrier side, they have worked with more than 10,000 carriers and counting. Dynamic Logistix combines technology, culture, and carriers to provide world-class solutions for different shipping modes such as parcel, intermodal and rail, full truckload, and Less-than-truckload shipping.
Watch their episode on YouTube below or listen to the episode here:

Bellwethr
One of the unparalleled Kansas City startups on the rise is Bellwethr. Developed in 2017 by Matt Moody, Bellweth began with an idea to make Machine Learning and Artificial Intelligence available to everyone, including those with limited technical knowledge.
Matt was on a mission to simplify AI to anyone using it. AI has a great potential to solve, automate, and optimize events along the customer journey.
Bellwethr's conversion and retention engine uses machine learning to save customer accounts, maximize lifetime value, and grow revenue opportunities. Their intelligent next-best-action platform requires no coding skills and the client can start as soon as they set up their account.
Watch their episode on YouTube below or listen to the episode here:

High School eSports
High School Esports League (HSEL) makes Esports accessible to high school students as a varsity-level sport. They make it easy for schools to let their students join in Esports competition with their teachers' supervision along with their peers.
HSEL provides powerful software to support schools in organizing Esports programs through coaching, tracks students' success, and collects their resumes—all in one platform.
They also offer STEM.org accredited programs and curriculum. This allows schools to receive grants and funding to finance the costs of offering HSEL at their school.
Watch their episode on YouTube below or listen to the episode here:

backstitch
Did you know that a whopping 70% of American employees are disengaged at work, without fully committing to deliver their best performance? It's been said before that highly engaged employees produce the best quality work output for their companies.
So what can be done to elevate employees' productivity, happiness, and retention? Enter backstitch, a comprehensive platform that brings employee engagement front and center. It's built for HR and Communication teams to reach out to employees, boost productivity, and measure results using the marketing automation tools customized for each company.
backstitch provides a complete internal communication tool where users can better communicate with their employees. Users can create newsletters, enrollment instructions, surveys, announcements, and get insights and analytics on multiple channels.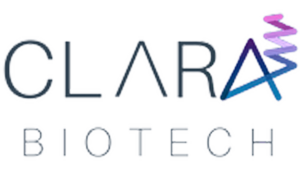 Clara Biotech
At Clara Biotech, they are on a mission to empower therapeutic and diagnostic discovery by providing the tools that researchers need to channel the exosome's full potential.
A startup built by scientists who've spent much of their careers coping with the trials and tribulations of exosome research, Clara Biotech addresses these limitations to enable the industry to move forward.
Their novel exosome isolation platform called ExoSS solves the problem of isolating pure, targeted solutions of viable exosomes from any biofluid. There are different ways to process exosome isolation, each with its unique flaws that may compromise the outcome.
Clara's ExoSS platform reduces the complexities identified in exosome sample preparation. This gives the researchers the confidence to create valid conclusions and the industrial suppliers with the system to build clinical solutions that redefine how we diagnose and treat diseases.
Watch their episode on YouTube below or listen to the episode here: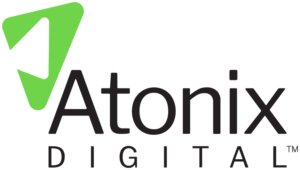 Atonix
A wholly-owned subsidiary of Black & Veatch, Atonix Digital offers digital insights by connecting the power of data and math using a suite of software that simplifies asset management.
Powered by ASSET360, Atonix Digital delivers increased efficiency of operations and planning for distributed and complex assets.
Atonix Digital customers use their products throughout their life cycle, including the build, design, and functionality. This limits their risks, aids in decision making, and overall, increase their ROI.

Wicket
Wicket changes the way customers think about banking. It's an online bank that lets customers take charge of their finances with fee-free banking.
Wicket aims to help people to easily get into the right financial habits. They have interactive tools that make the banking experience easy and enjoyable.
It's the first of its kind that harnesses community engagement, gamification, and behavioral science to encourage users to make the best financial decisions.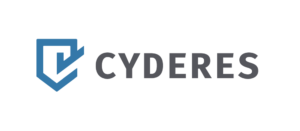 CYDERES
It's a known fact that organizations struggle with detecting real-time threats and responding to incident reports. CYDERES is a technology startup that provides the people, processes, and technology to detect, and respond to security threats.
Cyderes is designed to facilitate detection, investigation, and response within a cloud, hybrid and on-premises environments.
Watch their episode on YouTube below or listen to the episode here:

Boddle
Boddle is an interactive learning platform with a mission to build confidence and motivate students when tackling math problems. Kids will find math practices and assessments fun through gameplay online courses and personalized learning opportunities.
With just a few clicks, Boodle provides real-time reports so educators can track student's progress and focus on areas where needed.
They make learning more engaging for kids learning challenging subjects by using gaming rewards that motivate them to learn more.
Watch their episode on YouTube below or listen to the episode here:

Bungii
Touted as the "Uber for pickup trucks", Bungii is an app that supercharges businesses with on-demand, pickup, and delivery of big and bulky items. Their premium delivery solution features industry-leading smart logistics tools, professional drivers, and excellent customer service.
Whether you want to haul, deliver, or pick up or move big stuff around the city, Bungii simplifies the process for their clients.
Listen to their episode here:
KC Startups: On the road to success
Kansas City has all the right elements—solid investor funding support and a great foundation for startups. This list is by no means exhaustive as more promising startups will sprout for years to come, filled with enormous talent and energy.
Full Scale is a startup that has grown into a company with over 190 employees, built to make software outsourcing affordable and easy for our clients. If you're a startup with big dreams and a mission to change the world, we're here to help you.
We are a Kansas-based, remote web development company that leverages on hiring world-class software talent. We process the recruitment and deployment of your software team while YOU focus on growing your business. CONTACT US to get your free consultation today.