Software companies in Kansas City flourish in one of the most tech-centric hotspots in the Midwest. The best tech companies listed here represent a significant source of revenue for the city. Check them out.
Kansas City has always been agricultural. However, it has developed an identity as a tech hub in the last few years. Its location is a big part of this reason.
Software companies in Kansas City are right in the middle of the Midwest Silicon Prairie. As a result, the area includes other tech-centric cities like Omaha and Des Moines that have invested heavily in the IT industry.
According to reports, software companies account for 10.5% of Kansas City's revenue in 2020, up 9.6% from 2019. Tech companies also brought in 102,681 new jobs in 2020. Therefore, saying that the tech industry is reforming Kansas City would not be an exaggeration.
So, what are the top software companies in Kansas City?
Top software companies in Kansas City
1. Full Scale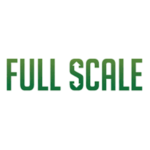 Full Scale is a software development outsourcing company specializing in supplying top IT talent for enterprises of all sizes. Its unique value proposition is in building remote IT teams quickly and affordably. Headquartered in Leawood, KS, the company has operations in Cebu City in the Philippines.
Full Scale provides top IT tech talent from the Philippines to clients in the US and worldwide. The company specializes in hiring developers, testers, and project leaders as a dedicated team to suit client needs. Full Scale has no long-term contracts, opting to offer customized contracts to clients for team building.
2. Velociti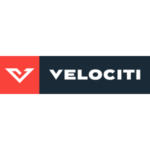 Velociti is a transportation technology company with more than 500 employees. Based in Kansas City, it specializes in aftermarket fleet management solutions to maximize productivity. Velociti's technology offerings range from in-cab communications to fuel management.
Velociti provides custom solutions for each customer, many of which are Fortune 500 companies. These include airports and environmental services organizations. Velociti also offers VeloCare, a monitoring and repair software, to ensure the long-term efficacy of its solutions.
3. Eye Care Leaders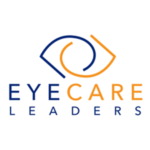 Eye Care Leaders is a healthcare IT solutions provider for optometry and ophthalmology. It currently has over 6,800 physicians using its electronic health records and practice management systems.
The goal of Eye Care Leaders is to offer clients the best eye care solutions in the market. The company brought leading and certified eye companies together on one platform to this end. As a result, Eye Care Leaders has the most extensive database in ophthalmology in the US.
4. Cambridge Technology Enterprises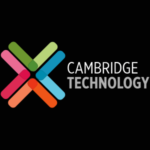 Cambridge Technology Enterprises is a cloud and data services company in Kansas City with more than 250 employees. It has raised $121 M in two funding rounds, the last of which was in 1998.
Cambridge uses artificial intelligence (AI) and the Internet of Things (IoT) for digital transformation. Its goal is to find a way for companies to make the most of the latest technologies. The software-as-a-service (SaaS) company includes Colgate-Palmolive and Bosch among its clients.
5. Caravan Health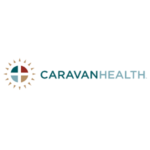 Caravan Health is a healthcare technology company that specializes in community healthcare systems. Its goal is to form a network of healthcare providers for the Medicare Shared Savings Program.
The Caravan Health network members can save money by improving their reimbursement models. By using the system, community healthcare providers can shift from fee-based to affordable, value-based care.
6. NetStandard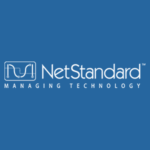 NetStandard is an IT management company based in Kansas City. The company offers clients strategic managed services, virtual servers, and cloud computing. As a result, clients obtain a stable, secure, and high-performing IT environment.
The goal of the company is to help small and medium-sized businesses become more competitive through IT management. Vital Managed Services, for example, is available for a fixed fee.
NetStandard works with many industries, including the following:
Nonprofits
Insurance
Healthcare
Manufacturing
7. DSI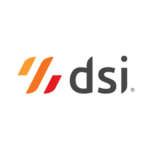 DSI is a global supply chain management company based in Kansas City, offering cloud-based and on-premises inventory management solutions. The company supplies end-to-end visibility at every stage of the supply chain, from the warehouse to the field, in real-time.
The goal of DSI is to help clients in all industries increase productivity and compliance through efficient supply management. As a result, clients can optimize inventory and generate revenue.

8. FanThreeSixty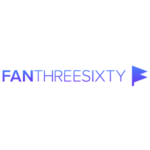 FanThreeSixty LLC is a provider of sports data analytics services in Kansas City with more than 100 employees. Its goal is to drive revenue for sports organizations through its fan engagement model.
The company works with the following sports organizations:
College
Professional
E-sports
Governing bodies
Sports venues
FanThreeSixty uses predictive analytics software to transform fan data into actionable insights and increase efficiencies.
9. Absolunet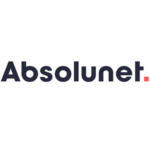 Absolunet is an end-to-end professional service firm for e-commerce businesses. It uses software to transform e-commerce companies for digital efficiency. The agency develops and integrates profitable e-commerce features for retailers, wholesalers, and manufacturers.
The company's goal is to help businesses plan, build, manage, and scale in a digitally integrated world. Aside from business consulting, Aside from business consulting, Absolunet offers its clients the following technologies:
Marketing
ERP
System architecture
Re-platforming
Emergency takeover
Order management
10. Bellwethr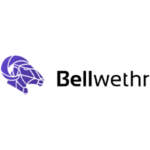 Bellwethr is a SaaS company targeting B2B and subscription-based businesses. It uses autonomous operating systems to increase sales and customer retention by optimizing lead generation and the sales funnel.
Bellwethr simplifies the use of AI and machine learning to help businesses grow. Its goal is to make the technology accessible to anyone and any organization.
11. Zoloz (formerly EyeVerify)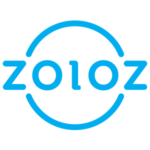 Zoloz is a security company that provides biometric technology for mobile devices. It uses eye recognition technology to replace passwords to use with banking applications and mobile payments. Zoloz technology is widely used by US banks.
China's Ant Group had bought the company for $100 million in 2016, thus the rebranding. However, amidst security concerns and political tensions between the US and China, Ant purportedly plans to sell the company. Zoloz has continued operations in Kansas City throughout these changes.
Top software companies always need more talent
Kansas City might be a tech hub, but chances are these top software companies struggle to find qualified tech talent to meet the demand. Full Scale can help with that. We specialize in finding top tech talent to work for the top tech companies in Kansas City. Full Scale builds IT teams quickly and affordably for companies worldwide.
Do you want to find out more? Click on the link to get started!