What makes successful startups win where others fail? Here are their secrets.
Defining what makes a startup successful is often complicated. No entrepreneurs are the same. They tread their own path and determine their definition of accomplishments within their entrepreneurial journey.
If there's anything we can gather from observing successful startups in the past, it is the fact that predicting their success is not as simple as it seems.
Some startups have generous investor funding and excellent valuations, only to go out of business years later. It doesn't help that only about half of all startups survive in five years and approximately 20% fail within the first year. Indeed, the startup success rate for new startups is pretty slim.
So, how do you define a successful startup? Here are the 5 characteristics of successful startups to consider.
What Defines Successful Startups?
A Solid Vision
While most people would want to start their own company, not everyone can be entrepreneurs. It's not for the faint of heart. It takes sheer dedication, commitment, and perseverance to build a startup from the ground up.
Society tend to romanticize the image of successful startups. What they overlook is the reality behind the scenes; how the entrepreneurial journey is often fraught with challenges and adversities.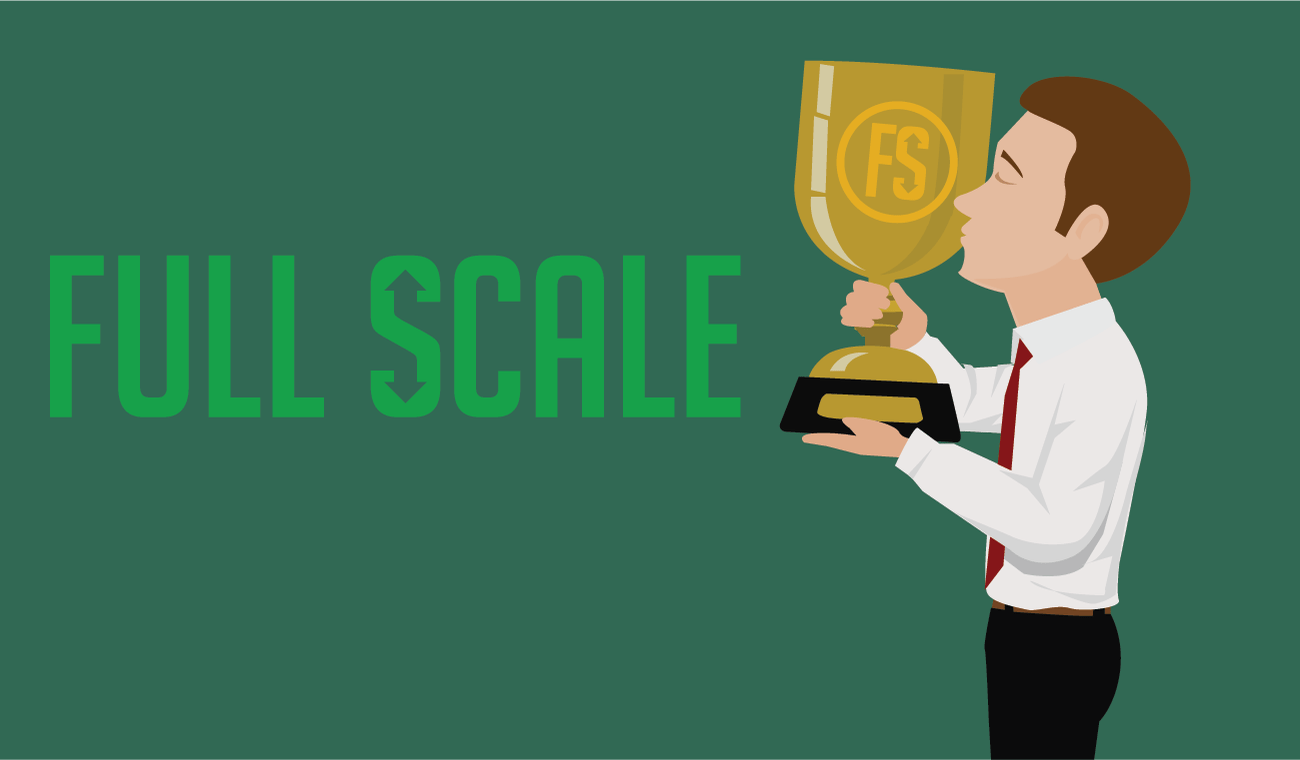 One essential aspect that keeps startup founders cope against these challenges is that they are visionaries. It's their vision that allows them to pursue their passion. It's driving force that challenges them to explore, a roadmap on how they'll arrive at their destination.
Also, it's a vital energy that pushes them to explore, challenge themselves and succeed. Having a clear vision is critical for success in business and life in general.
Related Video: Entrepreneurship is Not Easy
Great product-market fit
A product-market fit simply means that you offer a product or service that your market wants. Additionally, your customers are able and willing to pay for these products.
This is quite obvious, but many startups find it challenging to define their product-market fit. It's also one of the reasons why startups fail.
Assuming that most of the fallen startups did their research before launching, it could be that their research didn't cover a wide spectrum of the market to confirm if there's any demand.
Your product or service may be all the rage in its initial release, but soon you'll find out that it doesn't have the depth of support to be sustainable.
Successful startups understand that the initial product concept may need to be improved as they go along. They continuously improve and test their products until they hit their ideal product-market fit. As soon as you understood how product-market fit works, the better it will be to achieve success for your business.
Healthy Work Culture
The startup environment is dynamic as ever. It is fast-paced as it is ambitious. In terms of hiring and maintaining talented people, startups don't function similarly to other traditional employment systems. Job roles in startups are more liquid, so job tenure tends to be shorter.
Successful startups understand this dismal reality and aim to remedy that by providing a great workplace culture. Generally, culture is an umbrella term that encompasses the beliefs, traditions, and behaviors of individuals shared in a community.
In a startup, the owners or management have a strong influence on their company culture. How great workplace culture will turn out depends on these factors:
their identity as individuals and as a company
the beliefs and values they stand for
an environment that fosters productivity and collaboration
With the incessant pressure to launch products quickly and acquire more customers, it's not surprising why founders put workplace culture in the backseat.
If you want to attract and retain top talent that understand your vision for your startup, make sure to cultivate a healthy work culture.
Strong Community
Successful startups don't just develop products and acquire new customers, they work toward building an engaged community. Since they can't depend on brand loyalty to do the heavy lifting for them, they establish a relationship with their target market instead.
They leverage different digital marketing platforms to have an insight into the market. They engage with their users and get their honest feedback about the product.
Fortunately, the digital world is replete with an assortment of digital marketing tools to listen and engage with communities. There are social media sites like Facebook and Twitter and chat messaging apps such as Messenger where you can directly engage with customers and prospects.
Essentially, you want to build a community to understand what your users find valuable and provide a platform to discuss these things.
Related Video: Digital Marketing Tips from Entrepreneurs
Supportive Mentors
A startup mentor is a secret weapon used by most successful startups. Successful founders dedicate their time not only to raising investor funds but tapping on an invaluable resource, their mentors.
This is one underrated strategy that can potentially increase a startup's odds at success. Many of today's top-performing startups were led by leaders with strong connections with other successful founders.
A great mentor understands your vision and goals for the company. They guide you to achieve them with tested ideas coupled with their industry expertise. They provide different perspectives on problems and drive you to an efficient solution.
So, it's important to use your mentor's talent and knowledge to the fullest. Focus on discussing the main issues that your startup is facing. Tap on them when you need assistance on finding potential investors, strategic partnerships or finding talented people to work on your project.
Top-performing startups know that they don't have to take the journey alone. They're not afraid to ask guidance from their mentors.

Be one of the Successful Startups!
There's no one-size-fits-all strategy for building successful startups. But, by adopting these common qualities early on, your startup can establish a firm foundation in the industry.
Invest in your vision for the startup, learn about your target market, and assemble top-tier startup teams to make your success more achievable.
At Full Scale, we empower our clients to take charge of scaling their business. We provide them with a team of software experts that drives growth and innovation for their startups.
Need a software developer for your startup project? Talk to us so we can help you get started.