Podcasts for entrepreneurs are just some of the millions available out there. However for startups and business owners, they can give valuable boots-on-the-ground information. Which ones should you choose? Let us talk about that.
The song Radio Gaga by Queen talks about the switch from radio to television. The year was 1984. Freddie Mercury predicted for radio at one part of the song, "You've yet to have your finest hour."
Do you know what? He was right!
Audio-only formats such as podcasts for entrepreneurs continue to be popular in most parts of the globe. It is undoubtedly popular with American listeners. More than half of all Gen Z (age 13 to 24) listen to the radio every day. Forty-one percent of all Americans listen to podcasts monthly.
One of the reasons for this is mobile technology. It makes it so easy for people to listen to radio and podcasts wherever they are. For startup founders and people on the go, podcasts are a convenient way to get information and entertainment.
Why do people like podcasts?
Podcasts are like radio stations for spreading audio content. However, podcasts are better in some ways. Digital nomads benefit most from these differences.
On-demand
Listeners can stream or download any episode at any time. To put that in context, 3,990,000 podcast channels are currently out there. That is a lot of content you can get when you want.
Portable
While most people listen to podcasts at home, you can stream them on mobile devices. You do not even need the internet if you download them. Whether online or offline, listeners can tune in to their favorite channels anywhere.
Customizable
You have no option to choose what is in radio or television lineups. You have to go with the program or switch stations. Even then, you might not get exactly what your want.
Podcasts have the advantage in this case. You can make a list to include all the content you like. No one can tell you no.
Quality content
Podcasts often target specific audiences. Since 60% of podcast listeners in the US tend to buy from podcast ads, they attract advertisers. As a result, podcast producers have the money they need to put together great content.
Of course, popular podcast channels tend to have the best content. So, they get the most advertisers. You can also cash in on this trend if you invest in great content first. The rest will follow.
Better ads
Interestingly, podcasts also tend to have more organic ads. The reason is simple: relevance.
Smart podcast hosts don't break off the conversation to make way for an ad. Instead, they weave the advertisement into the content. In order to do this, the ad messages need to have some relevance to the topic and audience at hand. Thus, the audience tends to like the ads better.
To what are they listening?
Most people tune into the radio for the news. While the news also ranks well with podcast listeners, the most popular genres are comedy and true crime. Podcasts for entrepreneurs are not on the chart unless you lump them in with self-help.
That is unfortunate. Entrepreneur podcasts deserve a little more love because they can help startups and business owners. If you perked up at that, then you are tuned in to the right article. Here are seven popular podcasts for entrepreneurs you should check out. .
Top 7 podcasts for entrepreneurs
Below is a list of business podcasts that are likely to benefit a wide range of people in business. They are in no particular order. Some are established channels, while others are up and comers. However, all of them have the badges of success. All the hosts qualify as mentors and coaches.
Startup Hustle
If you want to listen to entrepreneurs on entrepreneurs, Startup Hustle is a good place to be. It is a web series hosted by entrepreneurs Matt DeCoursey (GigaBook, Full Scale) and Matt Watson (Stackify). The two Matts regularly share the podium with social entrepreneur Lauren Conaway (InnovateHER KC) and Amazon Brand accelerator Andrew Morgans (Marknology).
Together, the hosts of Startup Hustle provide an eclectic view of entrepreneurship. They draw on lessons learned in their journeys towards success as well as the experiences of their guests.
The channel releases a new episode every day. To date, Startup Hustle has more than 625 episodes and over 1.8 million listens from 190 countries.
Startup Hustle is available on Apple Podcasts, Google Podcasts, Spotify, Stitcher, and YouTube. It also has a video sibling on YouTube, Startup Hustle TV.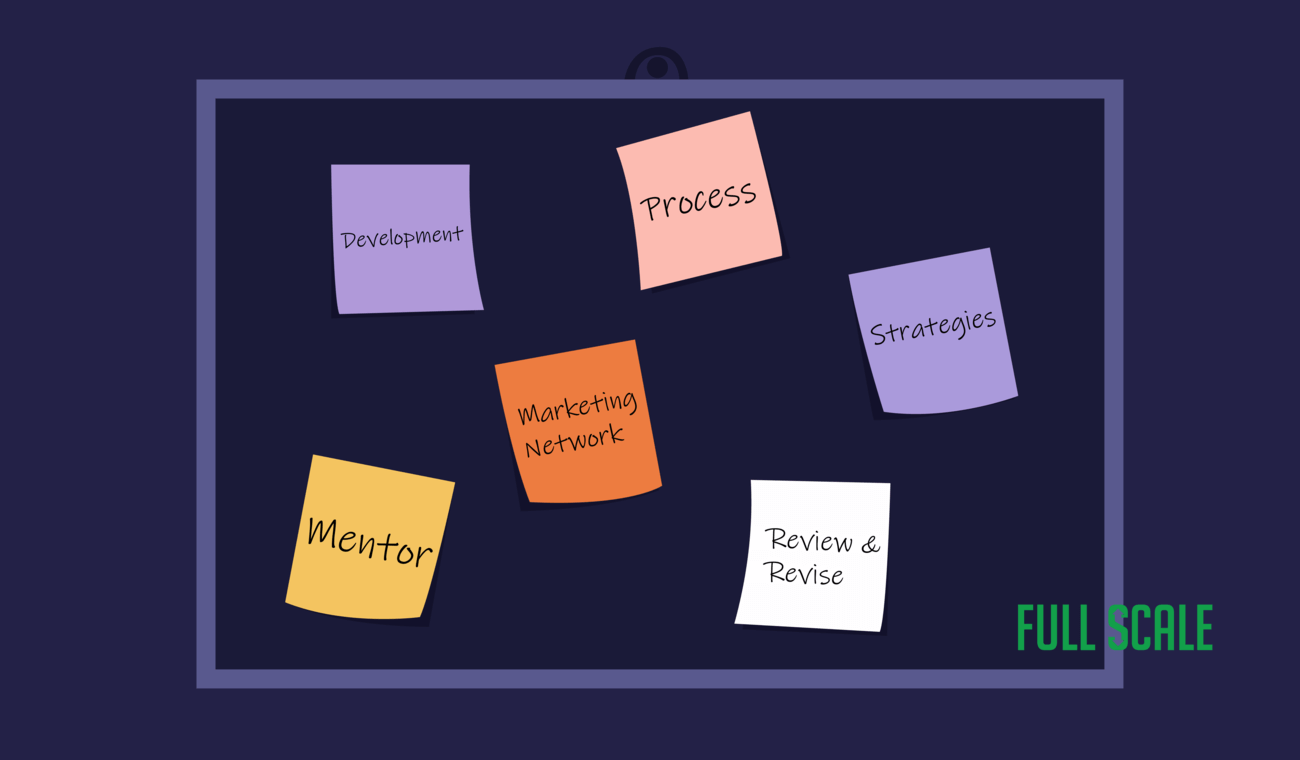 $100MBA
Some business school graduates struggling with student debt say it was worth it. However, Omar Zenhom says they probably didn't need it. A Wharton dropout himself, Zenhom is the co-founder of $100MBA, a 10-part audio course for running a successful business for just $100.
The $100MBA podcast episodes, however, are free. Zenhom offers daily 10-minute business lessons for running a business efficiently and well.
The episodes might be short, but the $100MB podcast episodes are quite popular. The channel currently has more than 1,600 episodes with over 160 million listens. There is something to be said for keeping it short and sweet!
The $100MBA podcast has over 50,000 daily listeners. It has been named one of Apple's best business training podcasts. The micro-lessons are available on Apple Podcasts, Spotify, Google Podcasts, and Stitcher.
The GaryVee Audio Experience
The GaryVee in The GaryVee Audio Experience refers to one-time wine critic Gary Varynerchuk. A Belarusian-American, GaryVee has an eclectic background in business as well. He is a real-deal serial entrepreneur, founding a software company, winery, and communications company. GaryVee has also dabbled in startup and angel investing.
GaryVee definitely has the background to teach startups and entrepreneurs a thing or two about business. The rising popularity of the channel show that many people think so as well.
The podcast combines many elements, including #AskGaryVee and DailyVee documentaries. The GaryVee Audio Experience podcast is available on Apple Podcasts, Spotify, Google Podcasts, Google Home, Stitcher, iHeart Radio, SoundCloud, Overcast, TuneIn, Acast, and Castbox.

BizChix
For women CEOs still struggling with that darn glass ceiling, BizChix may inspire them. The longest-running podcast of its kind, it is hosted by business strategist and coach Natalie Eckdahl.
BizChix gained recognition from Inc. Magazine as one of the Top 5 Business Podcasts. However, BizChix is not only for women. The channel is about empowering all entrepreneurs to develop a growth mindset. Eckhdahl offers advice, tips, and training for refining strategies and creating opportunities.
BizChix has 477 episodes to date. They are available on Apple Podcasts, Listen Notes, Spotify, Stitcher, and Podbay.FM.
The Tim Ferriss Show
Most people associate the name Tim Ferriss with his 2007 bestselling self-help book. Titled The 4-Hour Workweek: Escape 9–5, Live Anywhere, and Join the New Rich, it was pretty popular. The book spent four years in The New York Times Best Seller List. It has also been translated to 40 languages.
Seeing Tim Ferriss once again topping another list is not strange. However, this time it is for his podcast channel, The Tim Ferriss Show. He has 519 episodes as of this writing, and his guest list is eclectic. Ferris interviews famous names in business, arts, and entertainment. However, they all have one thing in common: success. The role of Ferriss is to extract the best tactics and tips for winning out of each one.
For listeners with a yen for a bit of entertainment mixed in with learning, this is an excellent channel to check. The Tim Ferriss Show is available on Apple Podcasts, Spotify, and Overcast.
Entrepreneurs on Fire
Entrepreneurs on Fire is a business podcast hosted by John Lee Dumas. Nothing much about Dumas's background indicates he would find success with podcasts for entrepreneurs.
Before he embarked on it, he spent nine years as an Army and Logistics Officer in the US Army. He was also a real estate broker and, at some point, worked in financial services. Yet the channel has received the Best of Apple Podcasts award.
Dumas began hosting Entrepreneurs on Fire in 2012. His style is to interview famous people such as Tony Robbins and Seth Godin. He then picks their brains to the benefit of entrepreneurs.
He also launched a free course about how to make money with podcasts. It was at this point that he began to achieve financial success. The channel has more than 3,000 episodes, and 100 million listens to date. Dumas releases new episodes every day.
Entrepreneurs on Fire is available on FireApp, Apple Podcasts, Spotify, Google Podcasts, Stitcher, and iHeart Radio. Dumas is also the author of the book The Common Path to Uncommon Success.
Tune in to podcasts for entrepreneurs
Podcasts for entrepreneurs serve to entertain, inform, and teach. For entrepreneurs on the screaming edge of stress, they can provide welcome relief and direction. The entrepreneur podcasts in this article can serve as a template for success and a source of inspiration for all listeners.
Full Scale also has a template of success for you. We specialize in providing startups and entrepreneurs with the IT talent necessary for today's businesses. We can provide you with software developers, website developers, as well as support personnel.
Build your development team quickly and affordably. Contact us now so we can start achieving your goals!