Are you a CTO looking for useful learning resources? We've compiled the most educational and entertaining CTO podcasts of 2023. Check them out!
As a chief technology officer, being up-to-date with the latest trends, methodologies, and industry events is important. Fortunately, there's a rich supply of free information online.
Full Scale, in particular, provides helpful blogs on the latest software development trends. But if you don't have time to read up, you can always listen.
CTO Podcasts: What They Offer
CTO podcasts are a great resource for CTOs and all tech Leaders. They will help you learn the latest news about tech and insights from experienced professionals. Listening to a CTO podcast is also much more time efficient and entertaining.
So, without further ado, let's check out the top CTO podcasts in 2023.
1. Startup Hustle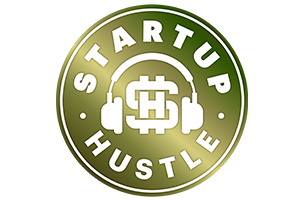 Startup Hustle features the stories of the top CEOs, CTOs, developers, and other tech professionals in the industry. Episodes highlight the wins and losses of a business. Join a rotating team of show hosts as they interview special guests from various fields in the tech industry.
Startup Hustle founders Matt DeCoursey and Matt Watson also share their personal experiences and learnings about tech. Tune in to their 8-part series about the Software Development Lifecycle (SDLC). They tackle all the common problems that arise during software development.
2. The Modern CTO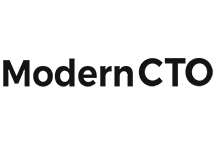 The Modern CTO podcast, as its name suggests, includes discussions with some of the most well-known CTOs of Fortune 500 businesses today. This podcast covers everything from AI to aerospace!
Joel Beasley, the host, is a CTO and developer who hosts interviews with CTOs from organizations like Cisco, Reddit, LinkedIn, Zoom, Citrix, and Atlassian, to name a few.
Every CTO looking for growth, leadership, and inspiration should listen to this podcast. The real value is in the conversation. So if you're eager to learn more about stepping up to your CTO position, tune in to the Modern CTO podcast.
3. The CTO Studio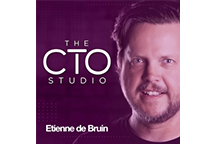 The CTO Studio is a great resource for aspiring CTOs. They discuss how to improve hiring practices, time management, and C-Suite leadership every week. Each episode features top CTO coaches and experts in fields including cryptocurrency, artificial intelligence, web technologies, and scaling IT organizations.
Host and founder of 7CTOs, Etienne de Bruin, provides peer groups for technology executives and holds monthly meetings. Distinguished coaches lead these groups to assist CTOs in getting things done more quickly.
They serve as a sounding board for ideas. So, if you want to listen in and take part in a CTO community, take a look at 7ctos.com.
4. CTO Think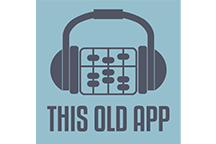 There are no guests on The CTO Think podcast, but hosts Don Vandemark and Randy Burgess make it quite entertaining as is.
Don and Randy, who identify as "recovering CTOs," discuss the difficulties they encounter every day in their different leadership positions as a CTO and a consultant. They talk all about how they deal with pressures in the real world and how they make decisions.
The advantage of having no guests on the podcast is that you, the listeners, get to know the hosts better. Learn from the stories of two smart and hands-on CTOs. Don Vandemark is a startup CTO located in Orlando, and Randy Burgess is a former CTO, startup consultant, and developer who lives in Kansas City.
5. CTO Connection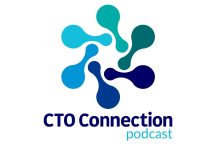 Hosted by Peter Bell, the CTO Connection podcast aims at sharing the experiences of successful engineering leaders at fast-growth tech startups.
Peter discusses hiring, motivating, and managing your development teams on a day-to-day basis. Tune in to conversations with famous guests, such as David Schwartz (CTO of Ripple), Prashant Pandey (CTO of Asana), and Adam Nash (CTO of Dropbox).
If you run an engineering organization, then CTO Connection can act as a community where you learn from the experiences of successful peers in the IT industry firsthand.
6. Technovation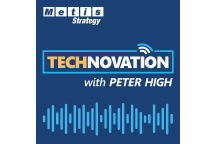 Technovation features rich dialogues with top executives and thought leaders at the nexus of business, technology, and innovation. Each episode of Technovation examines the business-transforming technological trends as well as the executives spearheading internal digital transformation.
It's safe to say that Technovation is one of the most comprehensive podcasts for IT and technology professionals. Technovation is produced by Metis Strategy and presented by the president of the company, Peter High. It features the most interviews with top CIOs, CTOs, and CDOs.
7. alphalist.CTO podcast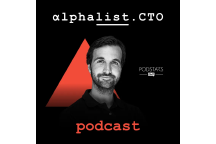 The alphalist.CTO podcast features conversations with CTOs and other technical executives on a variety of subjects that spread throughout management and technology. Visitors from top tech firms impart their knowledge and best practices.
The objective is to encourage and support other CTOs on their journeys through technology and engineering. Moreover, they aim to provide a glimpse into other prosperous businesses in order to understand their business models better.
This podcast is hosted by Tobias Schlottke, Co-Founder, CTO, and President at saas.group. Get fascinating insights about the top tech firms and individuals around the globe.
8. CTO Advisor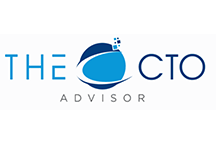 The CTO Advisor is a podcast for businesses dealing with the difficulties of digital transformation. It focuses on emerging technologies and the process of creating IT infrastructures that are tailored to particular company needs.
Keith Townsend, the host, is a CTO Adviser with more than 20 years of expertise assisting businesses in constructing IT systems. He talks with the most intelligent individuals in the IT sector. These include Joe Beda (co-founder of VMware), Bobby Allen (CTO of CloudGenera), and Craig Connors, who are frequent guests on the program (Chief Architect at Velocloud).
So if you want day-to-day conversation with knowledgeable, experienced, and tech-savvy folks, this is for you.
Work With Full Scale
Want to learn more about the latest tech trends? Do you need a team for your software project? Full Scale can help!
We are experts when it comes to selecting and supervising a software development team. Our developers have worked on numerous software development projects for small and medium-sized businesses. Finding, employing, and retaining great tech experts is what we do.
If you're considering starting a software development project or need more fuel to add to the fire, Full Scale can assist you in organizing and carrying out your ideas. Scale your business with us.