When it comes to work-from-home arrangements, the need for improved coordination and communication is at its highest. Here are some of the best work-from-home communication tools for software teams.
COVID-19 affected many of society's structures. This pandemic forced remote and hybrid working arrangements to become the norm. With it, the need for more efficient and effective communication strategies has never been greater.
As a manager, you want to provide your development team with the best development tools. And these tools should include space for connecting, communicating, and collaborating. What makes collaboration tools fresh, innovative, and most of all, helpful? They offer seamless and advanced virtual and audio capabilities. Using these technologies lessens the friction from remote work arrangements.
7 Work-from-Home Communication Tools for Software Teams
There are a variety of tools that can help work-from-home software teams. We list the tools our team uses to help you avoid messaging fatigue, virtual clutter, and communication lag. Here are some of our favorites:
1. Slack
This messaging platform is one of the best communication tools around. Slack is a cloud-based messaging tool that allows you to communicate in real-time with your teammates. It allows you to send messages, share files, and hold group conversations all in one place. Unlike emails, the messages are saved by default, so you can refer to them at any time. You can also use Slack to collaborate with clients and external vendors, making it one of the best work-from-home communication tools for software teams.
Furthermore, it is known for its intuitive UI and is popular for all team sizes. It is easy to use, collaborative, and integrative. Slack can even automate certain tasks. You can integrate other apps such as Zoom, Github, and Google Drive for easier communication.
2. Zoom
Zoom is a web video conferencing platform fit for remote teams. It allows for remote voice and video calls between members, clients, and anyone else you want to connect with via call or face-to-face virtual chat.
Additionally, Zoom also has other helpful features, like screen-sharing, whiteboard collaboration, call, and video recording. With Zoom, you can host webinars and larger conferences with custom meeting links.
3. Microsoft Teams
This tool is somewhat similar to Zoom. It is a collaborative communication tool where you can chat, video conference, and create channels. Microsoft Teams is a cross-platform collaboration tool that can be used by any organization. It has many features which make it one of the best choices for work-from-home communication tools for software teams.
The tool integrates with other Microsoft tools like Office 365, Outlook, OneDrive, and Skype for Business. It also has collaboration features like threaded conversations and video conferencing. Teams is a great way to communicate with your team members from different locations.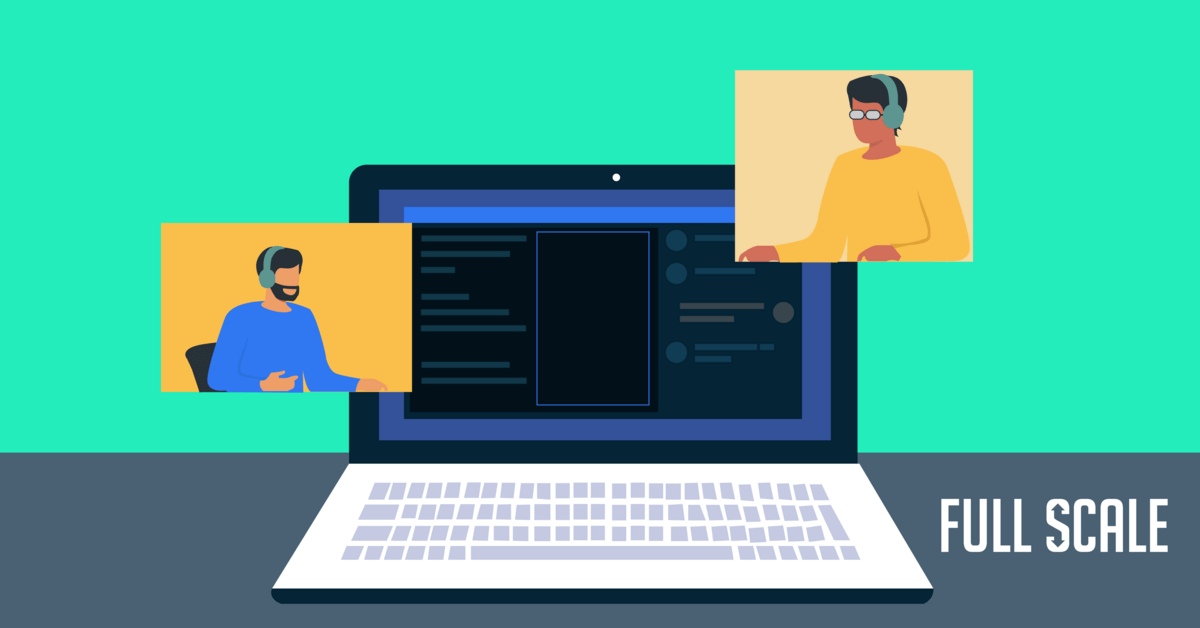 4. Google Hangouts
Google Hangouts is a video conferencing software that enables software teams to chat, share content, and make video calls. It's an alternative to Skype and other software for video conferencing. What's more, it is a free service that offers several features, including text chat, voice chat, video calls, screen sharing, and the ability to broadcast online. The service can be accessed from the web or mobile apps on Android and iOS devices, making it ideal as one of the best work-from-home communication tools for software teams.
For companies that are already using Gmail and other Google apps, Hangouts is a sound and cost-effective communication tool option. Google Hangouts is very easy to use and integrates Google apps well. It offers instant messaging for work-from-home software development teams.
5. GoToMeeting
This popular online meeting tool offers a wide selection of features. It allows for sharing screen and/or documents as well as audio and/or video files with fellow team members. You can collaborate with your team using on-screen drawing tools and automatic transcripts for meeting notes.
Additionally, GoToMeeting lets you view your team members' screens like you are in the same room. This makes it more convenient to communicate with your colleagues while working from home. GoToMeeting works well for all team sizes. It allows for 25 HD video feeds per session.
6. Asana
Asana is another task management platform that enables teams to collaborate and coordinate efficiently. Asana makes it possible to plan and assign people to individual tasks and follow progress on each task. You can also use Asana to track time spent on tasks, costs associated with each task, budgets, and more.
What makes Asana one of the most loved work-from-home communication tools for software teams is that it is designed for teams working on agile projects. You and your remote team members can communicate directly within the application making it well-suited for small and remote teams.
7. Trello
Trello offers a visual way for teams to organize ideas, tasks, issues, documents, events, and any other type of information related to a project. Trello boards are arranged in lists on which users can drag and drop items, showing you in real-time where each task currently stands.
You can label each list with a description and/or color code to easily distinguish between them. A great option for software teams to elevate their work-from-home communication efforts!
Let Full Scale be Your Remote Software Development Team!
All these communication tools can be helpful for work-from-home software teams. Although there is no perfect replacement for office conversations, remote work will continue to evolve as technology improves.
Still, managing work-from-home software teams today is a unique challenge. Plus, the software development industry's talent shortage makes it challenging, to say the least, to recruit great developers.
And that's the exact problem Full Scale is answering for our valued client partners. We have a pool of talented developers to help you fulfill your software service needs. Let us take care of recruiting and managing your work-from-home software teams so that you can focus more on growing your business.