Offshoring business processes is a smart cost-saving option for companies, but the process of actual offshoring can get tricky. Managing teams, in general, is already pretty challenging but when you're managing them from another side of the world, it's a whole new level of complicated. The great news is that technology is on your side!
The Cost and Effect of Communication

In the digital world where it's so easy to connect, there's still that distance that separates people. With the rapid advancement of technology, contacting someone from the other side of the world can be done within a few clicks on the keyboard. But as easy as it is to connect, there's no guarantee that the message is clearly communicated from one person to the other. It's even more challenging when you're dealing with a diverse group of individuals.

Brands, no matter how big and established, still suffer from the common issues caused by miscommunication. In fact, this has even led to the downfall of some. Employee engagements, both internal and external, is essential for a company to succeed.

Hiring people is costly, losing them even more so. Good and effective communication also plays a vital role in employee retention. A recent Dynamic Signal survey revealed that Fortune 500 companies have suffered a staggering loss of over $1.2 billion dollars due to turnover-related cost that stemmed from poor communication. The latest trends in turnovers showed that more than three-fourths of employees, 77% of them, could have been retained by employers if not for poor communication. In the said report, the risk of losing employees could have been prevented if employee engagement was improved.

The Challenge of Working Remote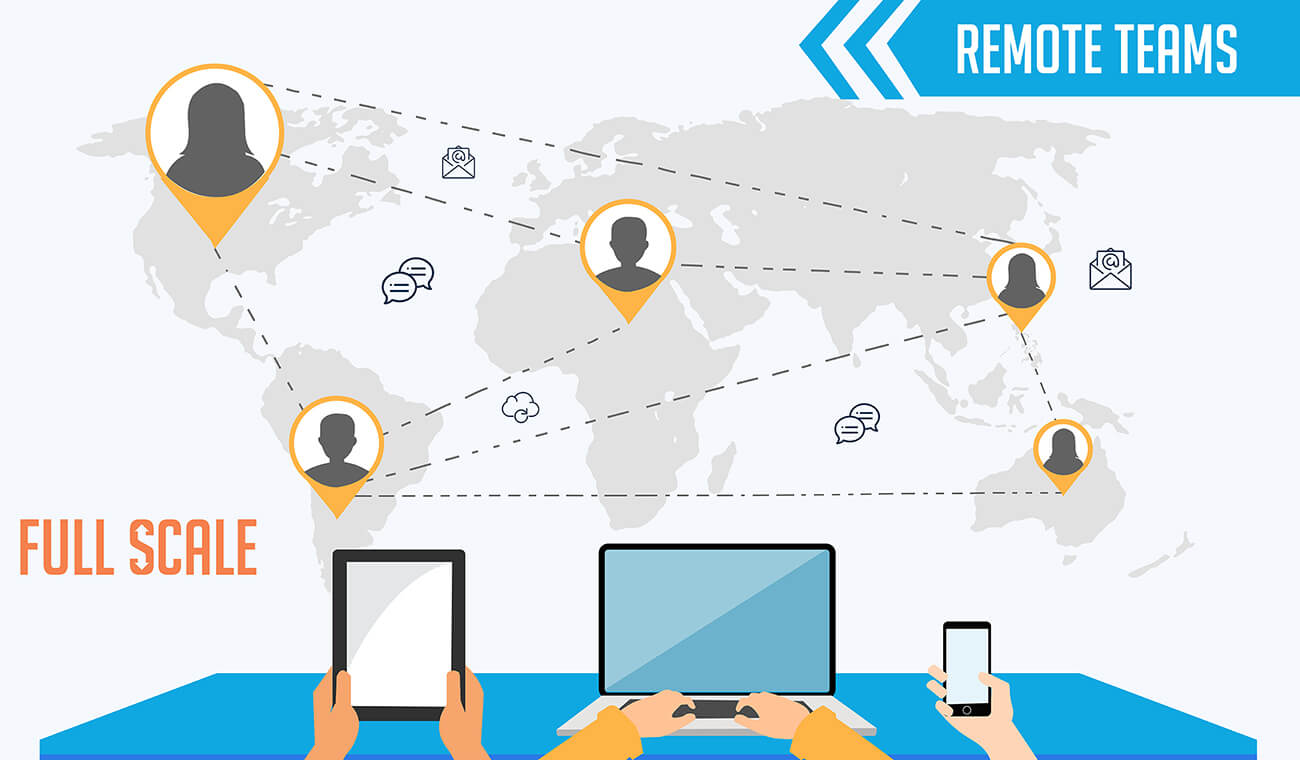 The trend of most companies these days is to save up on time and resources by offshoring parts of their operations. In the US, the number of employees working remotely is consistently rising each year, which is why more and more communication tools are being developed to cater to the demand. One of the biggest challenges when it comes to working with remote teams is communication mishaps.

Software web development teams, in particular, need the most reliable and efficient communication tools as their projects rely heavily on client information. Web development is a complex process that requires clear and constant interaction with each member. Clients have to relay their project requirements and keep track of the progress according to their preferences. On the workers' side, they need to consistently provide updates, report roadblocks, and of course ask for feedback with the current output.

Thankfully, there are a set of modern communication and productivity tools that have made it much easier and convenient for remote teams.

Here are just some of the most popular communication tools for remote teams:
1. Slack
Slack is an integrated messaging app that connects your conversations with tools and services to streamline work and increase team productivity. This extensive tool has a robust API that integrates over 1500 apps making it easier to access and share files. Slack lets you organize files, automate mundane tasks, and allows for fast and easy exchange of information.

Slack lets you create workspaces for each team and add and customize channels for specific topics to be discussed. In this way, it's much easier to keep track of conversations, assigning designated chatrooms for specific purposes.

2. Zoom

Zoom is a cloud-based communication tool geared for fast, easy and convenient video communication. This software offers multiple collaboration features that makes it easier for teams to convene in a more organized and efficient manner. Zoom can be used for voice and video conferencing, real-time chat, document collaboration, file-sharing, and webinars on multiple platforms such as mobile, desktop, telephones and Zoom's very own room systems.

Zoom Rooms are easy-to-use virtual conference platforms that run on off-the-shelf hardware and kits from Zoom's partnering vendors. Schedule time or view upcoming meetings, and check-in on the Zoom Rooms Scheduling Display.
3. Microsoft Teams

Microsoft Teams lets you host audio, video and web conferences internally and with third-party organizations. This communication platform allows you to schedule deadlines or bookings, take notes, screen-share, upload files and instant message. What sets this platform apart is that it has a special feature that allows you to host webinars with up to 10,000 attendees, and you can even extend the meeting space to join meeting space with Microsoft Teams Rooms from our partners Logitech, Crestron, Polycom, Lenovo, HP and Yealink.

4. Skype for Business

Skype for Business is a dynamic collaboration tool designed to host online business meetings. With powerful, real-time input features, this video conferencing app allows you to record meetings, share screens, and annotate PowerPoint presentations. Each meeting can accommodate up to 250 people and manage the group with advanced calling options, like muting one or all participants and transferring presenter control. This video calling app also has added features like automatic cropping and head tracking.
5. Google Hangouts

For meetings on the go, Google Hangouts Meet platform is ideal. Meet makes joining video calls fast and easy through link sharing. Team members, clients and outsiders can access the conference call without needing permission or plug-ins. Meet's fast, lightweight user interface and smart participant management makes video call conferences a breeze.

Meet's full integration with G Suite comes in handy, you can directly join meetings through a Calendar event or email invite. All event details can be accessed on all devices whether you're joining from a computer, phone or conference room.
6. Workplace by Facebook

Although fairly new, Workplace by Facebook has been gaining a lot of hype from netizens for being another project of the popular social media site. Workplace is an extended leg of Facebook specifically created for companies to host live video broadcasting, share important information via News Feed to breakdown organizational silos, and automatically provision people into relevant or company-wide groups. Merged with Facebook's main features, this platform also allows you to track progress with real-time feedback from users through likes, comments, and reactions. There's even the auto-translate feature added in for convenience. Through this platform, you can easily connect people from the boardroom to remote workers.

So What's the Best Communication Tool for Remote Teams?

Each of these communication tools have their own set of pros and cons and it really depends on what your company needs. Some even opt to combine more than one of these applications and strategically maximize the benefit of each.
Hire Remote Teams Today!

Need to hire an affordable web development team for your site? Full Scale offers a wide variety of web services that can help you create or manage your business website. We can help you assemble your very own remote team from the Philippines. In guided development, our seasoned experts can take over any stage of your project and deliver said requirements in a given timeline. No need to worry about setting up communication schedules and tools, the company has hands-on experience in using all modern communication tools and can work according to your preference.