Despite rocky times, the tech industry is still paving the way to the future. Learn how tech startups are adapting to the current crisis and which ones are standing out from their competitors.
Rain or shine, tech startups are moving forward with their innovations. From AI to famous applications, it's clear that tech companies are still dominating the market when it comes to serving fresh new products.
Furthermore, now that most of the workforce has shifted to the work-from-home setup, digital security and storage backup software are now trendy. Clearly, the tech industry plays an essential role more so these days.
Yet, it's not all fun and games. The COVID-19 pandemic has hit the tech industry just as hard as the other business sectors. Some companies are finding it difficult to stay afloat while others have seen a boom in the demand for their services.
With the current state of the world, it's hard to imagine the long-term implications of the pandemic. This is why it's important to stay up to speed with the changes.
So, before you start pursuing your new business ventures, look at the trends in the tech industry first. Discover which tech startups are displaying potential for the upcoming year.
What are the Latest Tech Trends?
Risky times call for safety measures and it pays to be in the loop. The more up-to-date you are with the latest happenings, the better you can pivot any unforeseen changes in the volatile industry. Without further ado, here are the 2021 tech trends you should look into.
1. Artificial Intelligence (AI)
AI has been a buzzword in the tech industry for quite some time now. And in 2021, the buzz will continue as the need for it becomes even more crucial.
During the pandemic, the volume of data collected is overwhelming. From infection rates to bio lab cases, comes a rapid flood of information that needs to be sorted out and analyzed. But thanks to the increased efficiency AI technology offers, they've somewhat been manageable.
And with its higher value, machine learning systems are on the top list of technologies that are up for more funding. In 2021, AI technology is expected to be developed as a tool to aid service providers.
2. Self-driving cars
Self-driving cars have also been a long-running buzzword in the tech industry. But it hasn't been until recently that we've seen companies make some drastic investment moves on them. And surprisingly, the pandemic hasn't slowed down the initiatives to test-run this technology.
In 2021, we can expect plays on self-driving projects from the likes of Tesla, Toyota, Waymo, and Honda.
3. As-a-Service Trend
The cloud has gained more traction this year, paving the way for startups to offer cloud-based services. Google, Microsoft, and Amazon are just some of the biggest names leveraging the cloud for their on-demand platforms. And as more and more startups discover its benefits, the demand for it has grown even more. It's safe to say that cloud-based services are here to stay.
4. Enhanced Connectivity
Following the advancement of technology is the enhanced Internet speed. 5G will open doors for more innovation. A faster and more stable Internet means easier access to cloud-based platforms.
This will support any application that relies on real-time data access. And as businesses are looking to invest more in automation and machine learning, enhanced Internet speed is necessary.
5. XR, VR, AR
As we adjust to the new reality of the pandemic, the need for Extended Reality (XR) will grow. Virtual Reality (VR) and Augmented Reality (AR) will play a big role in assisting service providers to overcome new challenges.
For example, VR can be used by opticians to remotely perform eye examinations. The patient doesn't have to be in the same room for the test which means consultations can be done safely and effectively. Likewise, an AR tool can provide a realistic experience in choosing glasses.
With XR tools playing a big role in controlling and preventing transmissions, we can expect to see its development in the following year.
With all these technological advancements on the line, 2021 will surely be an interesting year for the IT industry.
However, there's no guarantee all plans will necessarily push through given the current crisis. No one can tell for sure what the future of the tech industry will look like. The only thing we can do at this point is to keep observing which tech startups moving forward.
Future Unicorns: Top Tech Startups to Watch Out For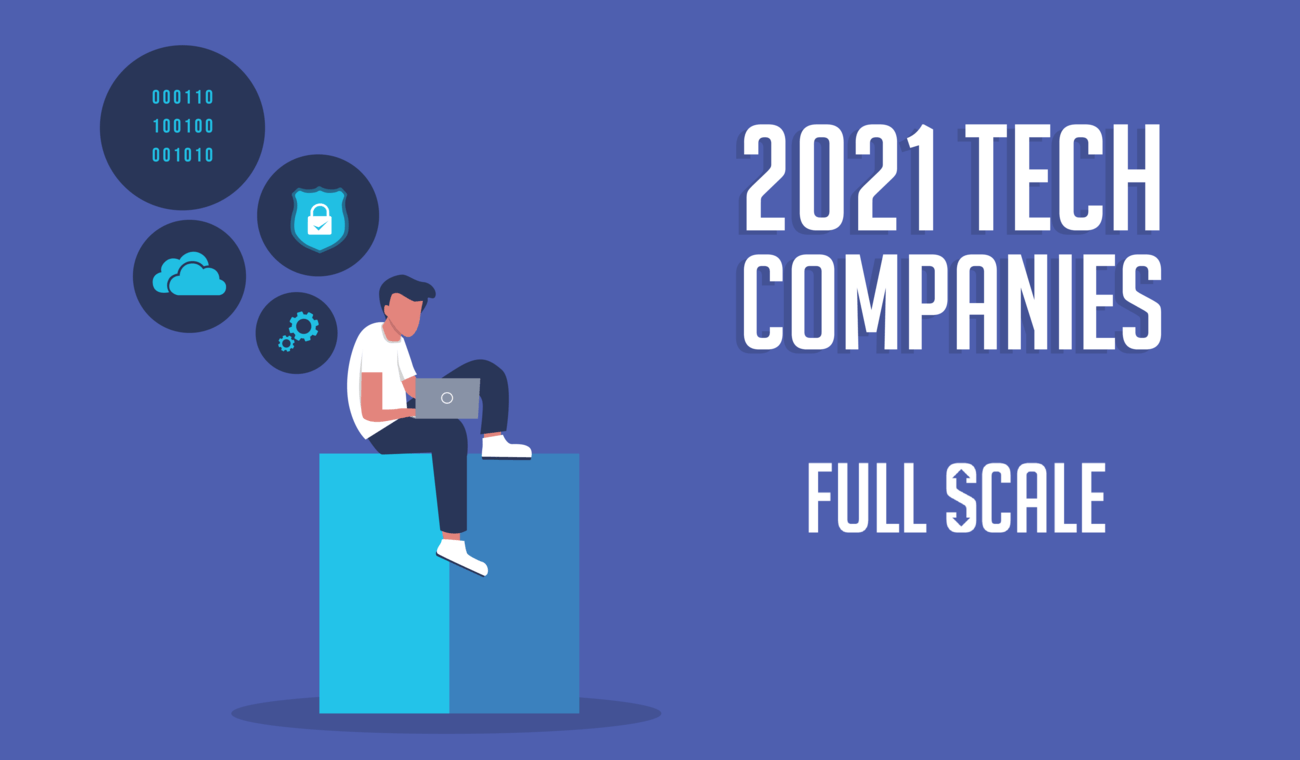 These tech startups are based on CB Insights' list of Future Unicorns. They used the Mosaic algorithm as their metric to determine a company's financial health, its traction, and its market potential.
1. Algolia
Founder: Nicolas Dessaigne, Julien Lemoine
Equity Raised: $184 million
Algolia's search-as-a-service and a full suite of APIs powers the Search function of a company website. It allows customers to conveniently look up the most relevant results to their searches. Algolia optimizes Search and Discovery to increase online engagement, conversion rates, and revenue.
2. Cockroach Labs
Founder: Peter Mattis
Equity Raised: $87 million
Cockroach Labs develops commercial database management systems and is best known for creating CockroachDB, a distributed database with standard SQL for cloud applications. CockroachDB stores data copies in multiple locations for speedy access.
3. Harness
Founder: Jyoti Bansal, Rishi Singh
Equity Raised: $60 million
Harness is a DevOps company that provides a Continuous Delivery-as-a-Service platform. The company uses advanced machine learning and AI to automate software deployments, and automatically roll back if something goes wrong. It allows software engineers to roll out new features faster and more efficiently.
4. Sendbird
Founder: John S. Kim
Equity Raised: $102 million
Sendbird is a fully customizable chat and messaging API service for mobile and web applications. Its software development kit allows developers to build, scale, and maintain complex chat and messaging infrastructures. Through Sendbird, companies can incorporate a messaging channel into their apps easily.
5. BigID
Founder: Dimitri Sirota
Equity Raised: $50 million
BigID offers a Discovery-in-Depth technology that provides enterprises the most complete and comprehensive data insights. They offer an App Marketplace that allows enterprises to automate discovered data for data privacy, security, and enablement.
For a more specific list of growing startups in the US, you can refer to Full Scale's Top Kansas City Startups.
Become the Next Big Tech Startup
Now that we've identified the trends and top players of the tech industry, it's safe to say that this billion-dollar field is thriving and will continue to do so in the years to come.
But because of the pandemic, startups are faced with challenges to stay creative in their work. Nowadays, it's not just about stiff competition but also surviving an economic crisis. Hence, if you want your startup to do well, you'll need to take extra measures to scale it.
If you want your startup to become the next big unicorn, you'll need the magical hands to help you.
Full Scale is an offshore software development company that specializes in helping tech startups scale their services. We offer a Guided Development process that allows us to evaluate your business performance and provide input to help your company grow.
Whether you want to build your development team or you simply need to consult on veteran entrepreneurs, we've got your back. Talk to us today!