Excellent software engineers make a great development team. Satisfaction is guaranteed for the software product that these engineers create. And so, it is important to hire the best software engineers for your company. You can get the crème de la crème in the market when you keep in mind these software engineer hiring tips!
Software is all around us. In this day and age, technology is attached to almost all the things that we touch. Even a candy wrapper could be an output of robotic machines programmed to produce them. This is a result of the disruption of technology in engineering, thus, the demand for software engineers.
It's easy to get lost in a myriad of things that is the internet when looking for software engineers. The first step you need to do is confirm if you need one and what do you need them for. Once that is established, then you can start hiring software engineers.
But first, we need to know what software engineers are, their roles, and their responsibilities. Let's get into it!
Software Engineer Job Description, Role, and Responsibilities
Straight from its name, software engineers are people that design, develop, and test software applications. They are in charge of the production process of the company's software products, may it be internal or for commercial purposes.
Their duties include but are not limited to developing software only. They may also work with teams or directly with clients and customers as needed. For instance, a software engineer may participate in product pitching to a technical panel. They can be product owners, too! Meaning, they can be part of establishing product requirements and design.
Software Engineer Roles & Responsibilities
With these, let's look into the fundamental roles and responsibilities of software engineers.
Develop scalable and user-friendly software products
Design software testing and verification methods to test product performance and usability
Participate in establishing the development requirements document
Document development processes such as testing results, test data, flowcharts, etc.
Work closely with clients and managers by engaging in but not limited to insightful communication, issue management, and progress updates
Establish teamwork when working with cross-functional teams that aim to accomplish different areas of the project
Designing a scalable system for future iterations and enhancements
Apply problem-solving skills when met with development issues
Apply best practices in development by following standardized coding conventions and the like
Perform developer testing and fix bugs
These are just the fundamental roles and responsibilities of software engineers. The needs may depend on the working setup. Mostly for startups, software engineers extend their duties to as far as overseeing the development process. However, it's always smart to hire a manager for that.
Software Engineer Hiring Tips
As mentioned, it's better to hire excellent software engineers for your company. This is why it is important to know how to pick the best of the best. Here are software engineer hiring tips!
Make a specific job listing
The developer pool is an abyss; you can bait the fish that's perfect for you but it will be a challenge. You need to know where to look and dive. To do this, you should be as specific as you can when creating a job listing.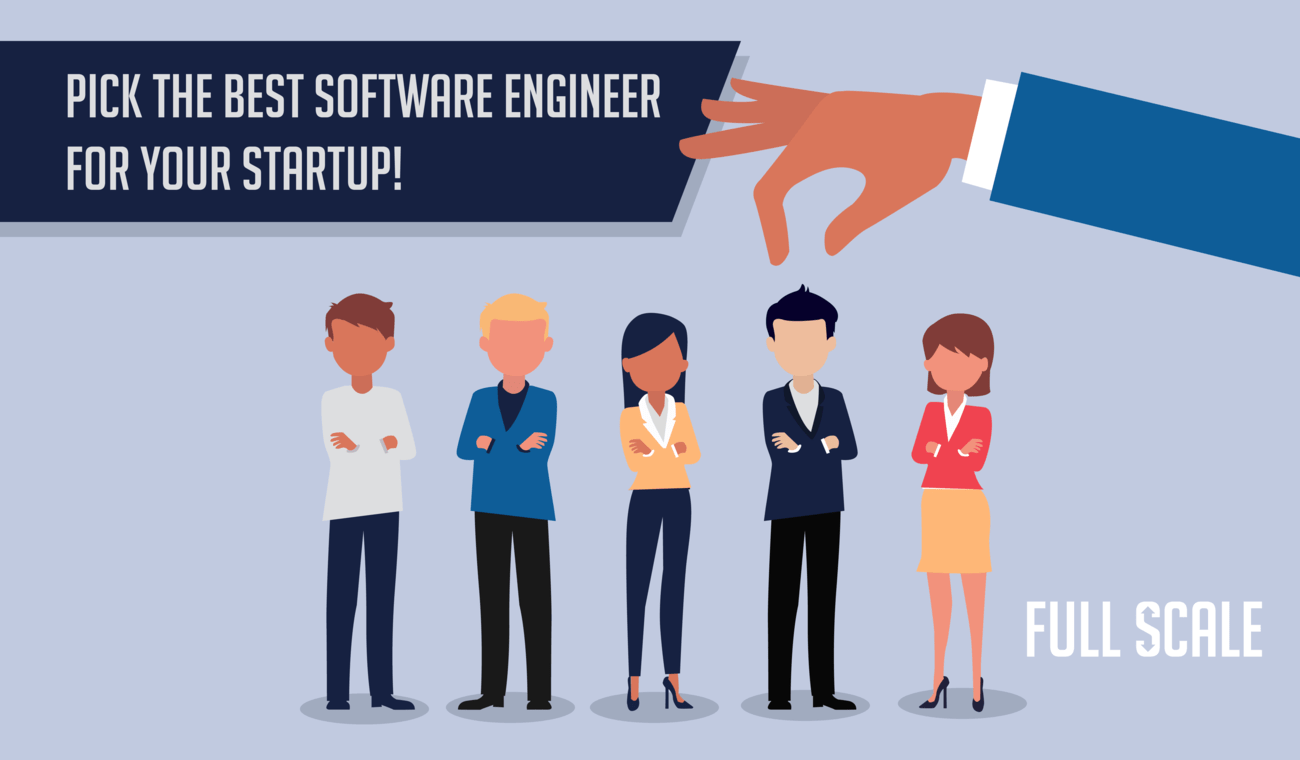 "We are hiring mobile developers for an app" just wouldn't cut it. You need to be specific about the kind of mobile developer you want. Is it for iOS or Android? Do they have experience working with React Native, Swift, Angular, or Flutter among others?
You need to provide as much detail into your requirements as possible. Soon, you'll find the right developer with these qualifications.
Don't go to job boards
Piece of advice: the best developers are not always available; they are in demand. Therefore, they are probably working or are already employed.
This is where you'll get more aggressive with your recruitment and marketing. For example, during conventions or hackathons, you may want to observe and approach a few standouts. Interview them with basic questions on the spot and ask for their card or hand over your card.
Another way is through social media. Social Media and LinkedIn marketing can do you wonders. Why? Social media platforms have marketing tools that allow you to target specific audiences. For example, you are looking for Senior PHP developers, just tailor your ad campaign for them.
Test their skills
You can't marry a person you just met, just as you can't hire software engineers on the spot. You need to test their expertise based on what you require them to do. You can develop your own company's testing module or opt for sites like HackerRank to execute this.
You can make the test based on real-life encounters within your company's environment or even parts of a project you're already working on. They must walk their talk. After all, you want to hire the best people for your team!
Perform layered interviews
Consider this as another test. Interviews have been known to divert even the highly-skilled people away from a job offer.
In this stage, it's not only important to know the field but also the industry. In this context, you can determine how a software engineer communicates by performing layers of interviews. From technical interviews to skill-related interviews, you can filter which one has an edge over the others.
Communication skills are key
From the interview, you'll be able to determine how your prospect communicates. Never underestimate the power of communication skills. As mentioned, software engineers need to work with teams and clients to successfully deliver a project. Failure in communication can jeopardize your project's health.
Don't focus too much on experience
Some startup owners often look for the most experienced software professionals. While it offers its own set of advantages, it also has some disadvantages. One of which is that experienced developers may be used to reusing the same processes and workflows they've been doing. It's always important to optimize and innovate. So, it won't hurt to expand your hunt to newcomers or those with lesser experiences.
For startups, we can't expect them to be fully equipped with the resources needed for hiring. Aside from the testing needs, startups also need human resources with enough experience to perform interviews and tests.
But this is no challenge for FULL SCALE!
We at Full Scale recruit, assess, interview, and hire professional software experts. Our pool of resources ranges from managers, testers, to software engineers. We help startups develop software products fast and affordably.
All you have to do is talk to us and discuss your startup software needs. We can recommend resources from our developer pool so you will know which type of developer you'll need. You don't have to worry about the tedious hiring process because we will do that for you!
Visit our website for more information!