Most people think of Florida as a home for retirees rather than the rising Miami startups. The favorable weather and tax climate make it an ideal spot for people looking to spend their golden years in comfort.
However, Florida's character is slowly changing. By 2030, there will be two times more people under 65 than over it. What changed?
Well, investors retire and move to Miami.
Investors are people, too, and many prominent ones have decided to move to South Florida. Mayor Francis Suarez of Miami started to promote the city as a tech hub in 2020.
Physical location is not critical for tech startups, but it does help when potential investors are nearby. While all the top Miami startups in this list started operating before 2020, it bodes well for their future expansion and scaling.
Miami Top Startups
According to Crunchbase, Miami startups raised $972 million in investor funding in 2020 despite the pandemic. The Greater Miami area was closer to $1.9 billion for seed, venture, and corporate financing.
It is no wonder that many speculate that Miami is about to achieve tech hub fame. Let's look at these startup companies and see what they have to contribute to the Magic City.
Audience.co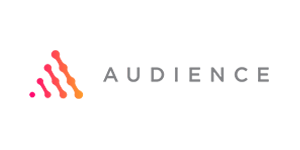 How often have you gotten a handwritten note from a business in the last few years? Never would most probably be the answer. Sure, you might get direct mail, but they are computer printed.
More businesses should send handwritten notes to potential and current customers because people are more likely to open and read them.
That's what Audience.co aims to do. The tech startup controls a machine that imitates the work of human illustrators to automate handwritten notes and messages.
As a result, companies have a cost-effective and consistently beautiful way to reach out to potential customers.
The goal of Audience.co is to help users book meetings, close deals, and retain more customers with their handwritten-mail platform. It automates the production and delivery of handwritten notes through snail mail to customers and adds a personal touch to the sales process.
Clients can also choose to insert unique promo code and tracking URLs. The software tracks ROI by measuring the increase in lifetime value and sales from people that received notes and those that did not. CEO and Co-Founder Jesse Stein is at the helm of Audience.co.
Taxfyle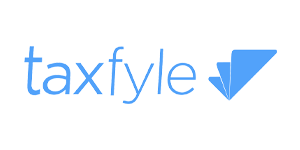 Taxfyle is the flagship product of Tickmark, which develops disruptive accounting-based applications for iOS and Android platforms. It made the Miami top startups list because it is currently the top tax app in the Apple Store. It has been for four tax seasons in a row, and for good reasons.
Given how much stress tax season can cause in most people, Taxfyle provides much-needed relief. When you register with Taxfyle, it asks a series of questions to determine your tax situation and then sends a quote and a match to a Tax Pro.
The Tax Pro (a real person who is either a CPA or EA) coordinates with you for relevant documents to create the tax return. Once it's ready, all you need to do is sign it on your mobile device, and the Tax Pro files it.
The cost range of the Taxfyle service is from $59.99 to $349.99. Considering the ease and convenience of using Taxfyle and the cost of having a CPA do your taxes ranging from $146 to $457, Taxfyle is hard to beat.
Tickmark is a Latinx-founded and led company with co-founders CEO Richard Lavina and CTO Will Sahatdjian. The company has received a total of $7.3 million in five funding rounds.
Unitea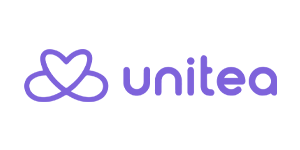 Unitea, also known as JOOX Music, is a mobile and web-based music loyalty platform. It recognizes and rewards fans with Karma, virtual emotional currency.
Fans can earn Karma by engaging with artists, and in exchange, they get exclusive rewards. The goal is to empower artists to grow and connect with their fanbase in innovative ways.
The platform gives fans the power to support their favorite musicians. They earn Karma points when they stream music, share it with friends, follow artists, and participate in festivals.
As a result, Unitea is able to promote top artists to brands and help them monetize their streams. CEO and Co-founder Ketan Rahangdale describes Unitea as "a platform for superfans."
As one of the Miami top startups to watch, the platform has excited the interest of eleven investors to date to the tune of $5.3 million.
Startup Hustle spoke with Creative and Marketing Director of Unitea Sydney Schavietello about "Festivals, Musicians and Rewarding Superfans." The episode will air on December 2, 2021.
Plum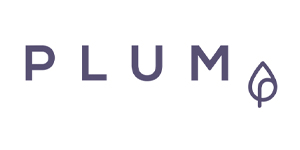 Who would sneer at a perfectly chilled glass of wine? Not a lot of people. Plum made the list as one of Miami top startups because it created a product that most Floridians and wine lovers would appreciate.
It produces an appliance that automatically chills wine to the perfect temperature. Additionally, it dispenses the wine in precise amounts for an excellent wine-drinking experience.
In appearance, the countertop version of the Plum appliance is a large metallic box with a spout capable of holding two bottles of wine (750 ml each) at one time. The integrated version is just a dispenser poking out of the wall.
What is most interesting about the Plum appliance are the features. For one, it automatically identifies any bottle of wine you put in. You don't even have to open it because Plum will do that for you.
The appliance then sets the perfect temperature for each one. Plum will keep the wine at that temperature for 90 days. You can also program it to dispense wine in precise amounts from 1 oz.
Founder and CEO David Koretz just wanted to enjoy each glass of wine as the winemaker intended. Together with President Andreas Hansen, they have successfully shared their mission to investors to the tune of $23 million since 2015. Let's drink to that.
Fanatiz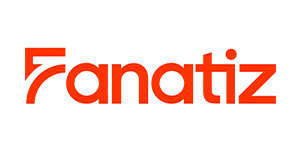 Football and sports fans are sure to love Fanatiz. The high-value platform streams sports, broadcasting sporting events and channels online, live, and VOD.
You can find the best sports content on all your screens and favorite devices with a monthly or annual subscription.
Fanatiz has a Freemium plan for accessing one channel, OneFootball, but if soccer is your game, then this should be fine. The paid plan is $9.99 monthly. With that, you can access premium channels, but subject to your location, so check for available channels before subscribing.
CEO and Founder Matias Rivera and CMO Jose Romero comprise the leadership of the company. As a result of their efforts, the company acquired $17 million in funding from 777 Partners. The Miami-based funding group specializes in inefficient or underserved markets with the potential to scale.
SmartBarrel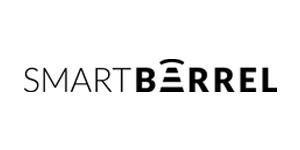 SmartBarrel is an online platform for construction companies. The goal is to give them an efficient way to keep track of their projects and monitor subcontractors in real-time.
The platform helps clients manage risk with accurate PPE and COVID-19 scans through retrievable daily logs. As a result, it keeps jobsite workers safe. SmartBarrel does jobsite management for all facets of operations.
Integrations with Procore® empower each client to make the most of SmartBarrel's capabilities across operations. This Miami top startups contender also uses big data and automation to improve efficiencies.
Startup Hustle spoke with SmartBarrel CEO and Co-Founder Albert Bou Fadel on "Data-Driven Decisions." The episode will air on December 6, 2021.
SmartHop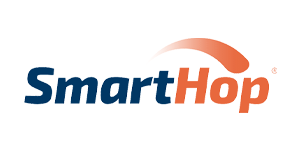 The trucking industry in the US brought in $791.7 billion in 2019, fielding 947,000 truck drivers who had to work overtime to meet demand. The purpose of SmartHop is to help small trucking companies become more efficient so they can deliver more in less time.
SmartHop is dispatch software that uses artificial intelligence to deliver smart load recommendations and provide full-service back-office support. It also tracks performance and manages digital bookings to guarantee above-market rates.
What that means for small trucking companies is more money. SmartHop uses its Copilot technology to help trucking companies and drivers optimize each trip and automatically book trips when it makes sense from a revenue perspective.
Customers also get discounts for fuel, insurance, and payment platforms. If they want to get Motor Carrier (MC) authority, SmartHop can help. The platform currently works with companies with 53′ Dry Van and Reefer Trailers.
Co-founders CEO Guillermo Garcia and CTO Miguel Sucre have led SmartHop in acquiring $16.6 million in four funding rounds. With the shortage of truck drivers today, better trip efficiency through SmartHop can provide small truck companies a bit of relief.
Startup Hustle spoke with SmartHop CEO and Co-Founder Guillermo Garcia on "Finding Your Startup's Niche." The episode will air on December 7, 2021.
Cargobot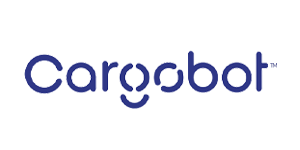 Cargobot provides a free platform for shippers and carriers to work directly in an auction-like format. Using the platform, shippers can negotiate rates with multiple carriers to get the best deals and track their shipments in real-time.
The goal is to lower costs by cutting out the intermediaries and working with a pre-screened network of trusted carriers.
The founders of Cargobot, which includes CEO Fernando Correa and co-CEO Catalina Machado, worked in the freight brokerage business for many years.
They knew that the ground transportation system needed to become more efficient and do away with old technology and tried to figure out how.
The result was the innovative and reliable logistics platform that is Cargobot. So far, the company has raised a total of $3.8 million in investor funding.
Cargobot is a Latinx-founded and led company.
Caribu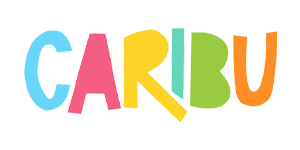 Caribu is a family interactive video-calling educational technology platform designed for children. It allows callers to read, draw, watch, and play games right on the app.
The platform makes that regular call from Daddy or Grandma a lot more fun. On its LinkedIn page, it states, "Caribu is on a family mission to end exhausting, and dull Skype calls for kids and their grandparents." So true.
Caribu comes at a particularly appropriate time as travel restrictions, and the fear of spreading the infection keeps most people away from extended or deployed family members.
The platform makes staying virtually connected more interesting for children. Instead of a regular video call, the simple, child-friendly app allows users to integrate picture books, coloring sheets, activities, games, and scavenger hunts in ten different languages.
Caribu has thousands of books, activities, and 2-player games available to subscribers. The free plan is good for up to fifteen books or activities a month.
Paid plans start from $9.99 a month per family for unlimited access to all resources. Caribu also supports Blue Star Families by offering free subscriptions to active members of the military.
Founders CEO Maxeme Tuchman and Alvaro Sabido founded the business in 2016 and raised a total of $5.1 million in investor funds. Caribu is a women-led and Latinx-founded company.
Safrapay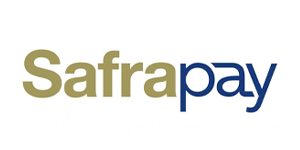 Anyone who's ever started a business knows, sometimes too late, the complexities of managing money. Safrapay provides a solution through its all-in-one online, mobile, and contactless payment platform to small businesses.
The platform offers a business bank account with no minimum opening or maintaining balance. Users can also use the app to manage their balances from the mobile app.
Safrapay is not a bank, but it does have the backing of Safra National Bank of New York, an FDIC member. Business owners can also use the platform as a point of sale (POS) system to send invoices, send and receive payments.
Safrapay is under the leadership of CEO Mariano M. Zadeh and President and COO Daniel O'Connell. It is also one of the Miami top startups to watch.
Milo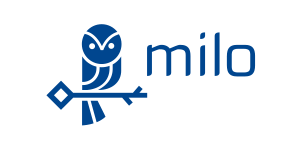 Milo is an online direct lender, home credit solution, and financial technology company for global consumers. The company's goal is to provide foreigners with property in the US to access mortgage credit and financial solutions and can close loans in days and not in months.
Milo uses powerful technology and Automated Valuation Model (AVM) appraisals to assess the property's value. The model factors in recent sales, public data records, and housing trends to determine the property's worth and how much Milo will lend on it.
CEO and Co-Founder Josip Rupena heads the team together with VP for Engineering Ricardo Morales. They have succeeded in acquiring $6M in two funding rounds.
Papa Technologies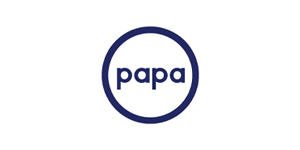 Papa is an online platform for on-demand assistance services. It encourages college and nursing students to become Papa Pals assisting older adults with everyday tasks and keeping them company. Papa services are also a good way for families to get some help when needed.
The platform aims to help seniors and families with transportation, house chores, technology lessons, and other services. It offers programs to health plans, health providers, employers, and consumers.
Papa is under the leadership of founders CEO Andrew Parker and COO Alfredo Vaamonde. The platform has received a total of $92.1 million in funding support from thirteen investors since its founding.
EPICA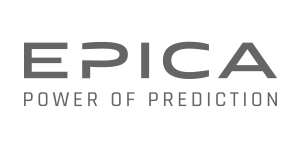 EPICA is the world's first prediction as a service solution. The platform enables companies to make effective decisions by capturing, processing, and activating online and offline customer data.
These include data from the web, applications, digital data sources, CRM, ERP, and legacy systems. The goal of EPICA is to generate accurate forecasts that significantly impact retail, e-commerce, and CPG companies.
It uses artificial intelligence (AI) and machine learning to collect customer data, understand the audience, and find patterns in customer behavior. As a result, companies gain unique decision-making powers and insights into managing personalized, segmented audiences.
EPICA is under the leadership of founders CEO Hernan Rodriguez and CTO Alexander Gedranovich. To date, the company has acquired $2.9 million in investor funding.
Miami Top Startups, Thank Retirees
Successful Miami startups have been around since before the move to make it the tech hub of the South. However, it does help when investors are around and ready to give a hand.
As with most businesses, software is a critical part of operations. Either they develop and sell software as a service or standalone app, or they need software to support the business.
As a result, tech talent is much in demand in Miami. If you want to get into the list of top Miami startups, you're going to need help. Full Scale can help you find the people you need.
We can help you expand and scale your business through software development. Full Scale builds IT teams quickly and affordably, and our clients do not have to sign long-term contracts. Our goal is to find you the tech talent you need to grow your business.
Do you want to find out more? Let's get started!