Angel investors offer generous opportunities for startups. Read on to learn what an angel investor does, and how you can find one for your business.
What can mobilize ideas? Funding. Yes, you need money to earn more money. In the world of startup, funding is the most crucial yet, quite frankly, the most complicated part to handle.
Startup owners can't make major business moves without substantial financial support. Not only do you have to create a great product, but you also need to sell that idea to the people who can help you create it.
Luckily, there are more and more funding opportunities offered for the startup community over the years. With the increasing number of small businesses succeeding, people are now eager to invest in startups.
Today, we're going to look into one of the most popular alternative funding for startups, angel investors.
Who are they? And what can they contribute to your company?
Stages of Startup Funding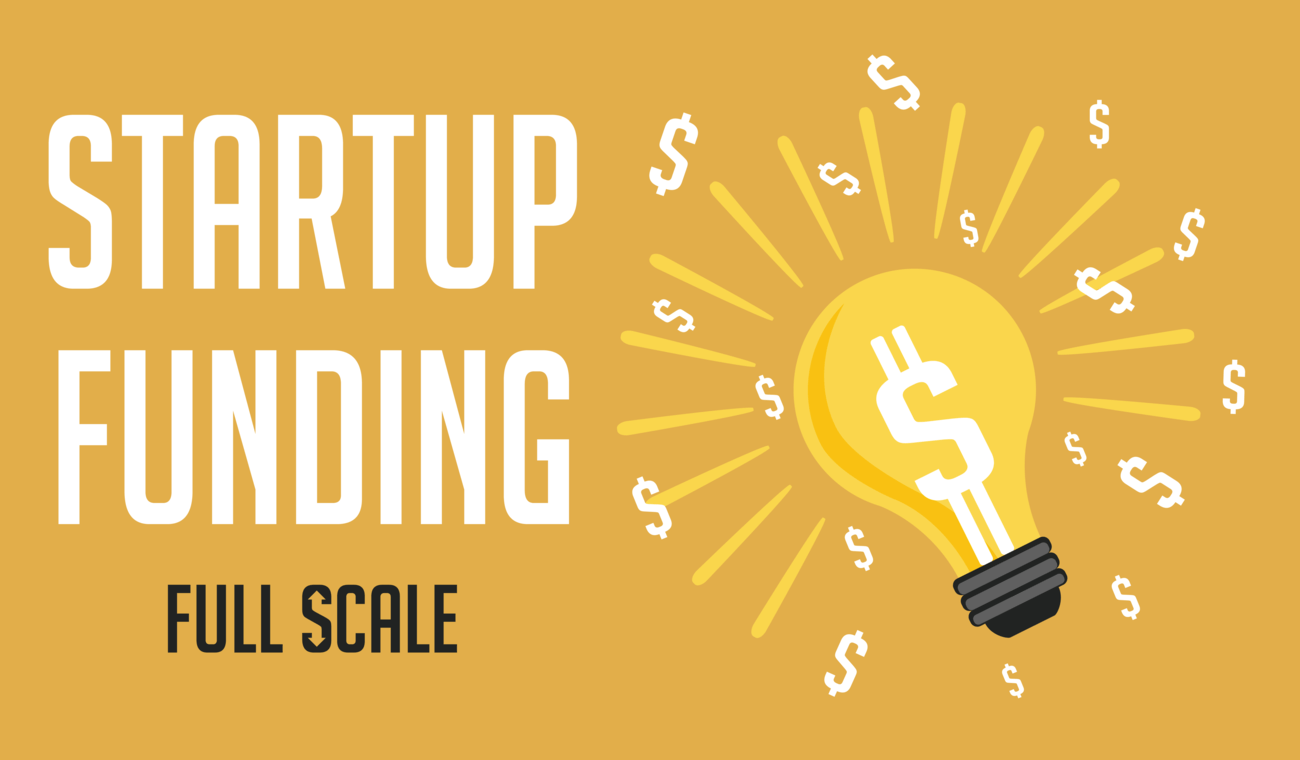 Before we go into details on what an angel investor is, let's first understand the whole financing process you have to go through as a startup. You can only encounter angel investors when you've reached a certain point in growing your business. So, let's get to know first what kind of journey your business will go through.
The same way you would look after a plant, you also need to cultivate your startup. Your business will go through stages of funding before it launches into the market. Here's a brief overview of the startup funding stages:
Pre-seed Funding
While there are rare instances that a company grows with no outside help, a majority of startups usually make efforts to gain external funding. To convince investors, you need to get a partial head start.
The primary stage of pre-seed funding is commonly known as bootstrapping. It starts with using your resources, such as personal savings and equipment, to get your operations off the ground.
When you're in this stage, you depend largely on your income to get things moving. But once the gears start to turn, you proceed to the next ]funding stage where you get additional help.
Seed Funding
Once you've passed the initial stage of raising capital, it's time to grow your business through outside investments. The good thing about this stage is you presumably already have something you can pitch to investors; it's no longer just an idea.
The seed funding stage is where outside investors join in. These investors could be friends, family, venture capital groups, incubators, etc. They are the people you can pitch your business to in exchange for financial support. One of the most popular options is angel funding, which we will discuss in detail.
Some startups end their rally in this stage when they've accumulated enough funds to grow. The seed funding round can pool enough capital for a business to fully reach its goals. Hence, some entrepreneurs forego the other Series rounds of funding.
IPO (Initial Public Offering)
Lastly, the most exciting stage of funding is the IPO (Initial Public Offering) wherein you get to reap the rewards of your hard work. At this point, your company is fully off the grounds and can now offer valuable stock shares to big investors. With your startup value skyrocketing, you can pay off debt, entertain big investors, and acquire top talent for your company.
What are Angel Investors?
In the startup industry, we define angel investors as high net worth individuals who provide financial aid to early-stage startups. To qualify as an angel investor, one has to possess a minimum net worth of $1 million and at least $200,000 annual income.
Unlike bank loans that set strict requirements, this type of business deal asks a different set of collateral from the business owner. Angel investors typically fund a business in exchange for ownership equity. These are the high-risk type of investors who are willing to gamble their money on the success of your startup. Their financial assistance can come in the form of a one-time investment or a continuous injection of support.
Not only providing capital, angel investors also give out counsel and networking resources to help a startup grow. These generous offers are what gave them their title as heaven-sent financial helpers.
Now that we've learned the angel investor definition, it's time to find out if your startup qualifies for this type of funding.
What do Angel Investors look for?
Just like any investment, angel investors also take the time to weigh in the pros and cons of their venture. If you want to capture an angel investor's interest, here are some things you need to prepare:
High Returns
With big risk comes big rewards. It doesn't come as a surprise that angel investors are looking for startups with high growth opportunities. They consider factors such as market size and buying power of consumers. Hence, most angels look into various industries that are in demand such as technology, media, healthcare, and consumer goods.
Leadership Potential
Angel investors are looking for innovative minds with great leadership skills. In a way, they are not just investing in one business idea, but in the ideas of an aspiring entrepreneur. As a startup owner, angel investors will assess your ability to manage your business in the long run. What plans do you have for your startup? Do you have more ideas to put into action?
Business Plan
Another thing angel investors consider is the startup's business plan. They evaluate how well thought-out the strategies and campaigns are. They want to see the owner's vision for the company and what initiatives he or she plans to take to compete in the industry.
Stakeholder Position
The same way you want to secure financial support, angel investors also want their share of the return. In exchange for a direct loan is an ownership position. Angel investors would ask for a certain degree of control in the business. They expect a shareholder agreement that lays out the contingencies of their investment.
Exit Strategy
A relationship with an angel investor means mutual benefits on both sides. Angel investors seek good investment returns in the future. Which is why they want to be presented with a variety of exit strategies. They want to know how they'll reap a return and the timeline for that payout.
How to find Angel Investors
So, are you ready to meet some angel investors? A tip on how to find angel investors is to browse through the local business network.
The US is home to a lot of Angel investor groups but the most ideal option is to find investors that live nearby. This way, you can negotiate deals at a much more convenient set-up.
Check out the Business Development Center, Community Futures Office, or Economic Development Centre in your area and see which angel investor groups are listed.
Some angel investors who do prefer to fly solo. However, you'll need to make an extra effort to find them through networking. Run through your local Angel Investor list and see if there are names you can connect with.
Launch your Startup with Full Scale
It's not easy to rally for your business. It's stiff competition out there and it's difficult to make a splash when you're just starting. This is why having the right connections is important. You need experts who can provide you with the proper resources (network, talent, opportunities).
Full Scale's mission is to assist business owners in growing their company. We are an offshore software company that provides top-tier talent for startups. Our founders, Matt DeCoursey and Matt Watson are angel investors themselves who have a passion for helping out aspiring entrepreneurs. Interested? Get a FREE consultation today!