What data management trends are popular nowadays? Learn how businesses are using these data trends to grow and expand their operations.
Data analytics is the next frontier in business innovation and productivity, giving companies a long-term competitive edge. By reshaping modern business models, data can generate new revenue streams, lower costs, and reduce risks. It opens up new opportunities for companies to grow in different aspects.
Along with disrupting various industries, data has also intensified the competition in the market. Companies acquiring and using high-quality data will more likely outperform their competitors. Research shows that data-driven businesses earn higher returns, up to 25% above market.
Although it promises a lot of benefits, data is only as good as how well you manage it. Making sense of a large quantity of data requires strategic planning and organization. Employing the best data management trends and using the right data analytic tools are crucial.
In this blog, we've identified the latest data management trends that can boost the quality of your data.
Data Management Trends for Business
Data management is an ever-evolving field, and trends change every year. We've compiled some of the most popular data management trends in 2023, with predictions for the following year. Here are the data management strategies you can try out for your business: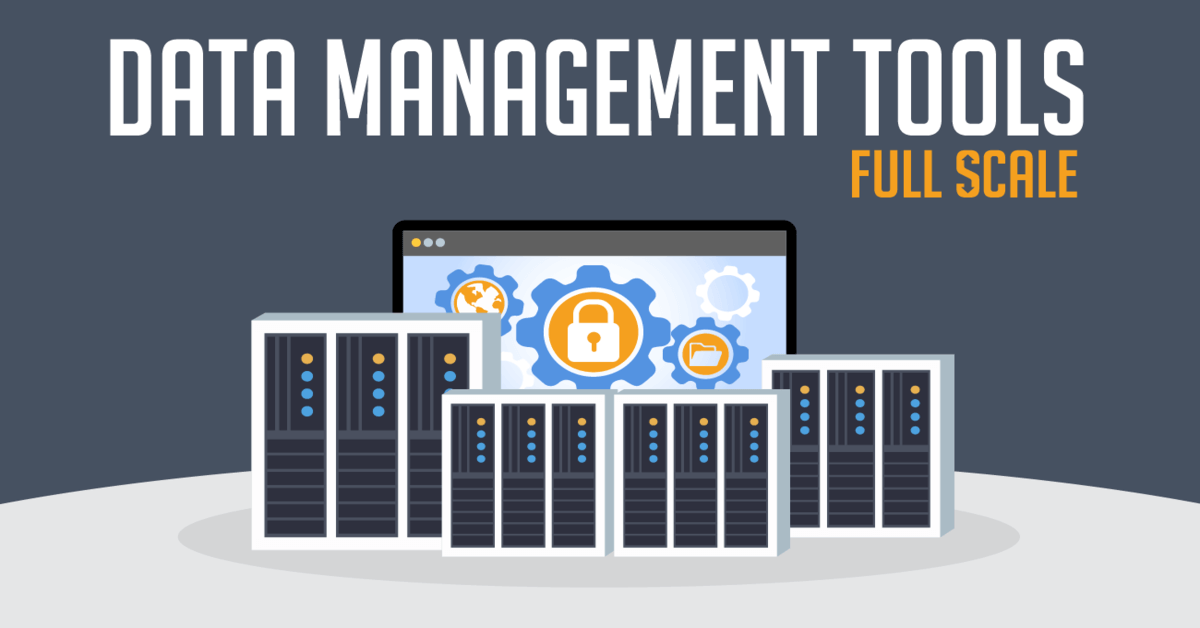 #1 Leaving behind outdated tools
Unless they are part of a bigger platform, data catalogs, and other data management tools will become outdated. According to Gartner, projects involving data catalogs won't reach their full potential if they aren't linked to broader data management needs. Gone are the days when simple raw data would suffice; you now have to link them to extract valuable business insights. 
From Taxonomies to Ontologies
It's been known for a while that most business terminology, objectives, data sets, and systems share similar meanings. However, there is currently a shift away from these basic taxonomies and toward ontologies. Ontologies comprehend the categories of relationships, the structure of data, and the rules, and set limitations on how the data is maintained.
Businesses are gradually implementing these changes; although they are frequently done in isolation and only throughout some areas of the operations. Despite being helpful separately, the combined effect of all these components is far more potent. As a result, there won't be enough room for specialized tools to handle all the data management's expanding problems. Even the terminology and standards that analysts use to categorize are undergoing rapid changes.
To emphasize the demands and linked nature of data, words like "augmented", "discovery", and "recommended" are added to traditional categories like data quality, integration, and master data management. Businesses that are updating their data catalogs can keep up with the changing data management trends. 
#2 Switching to data fabric strategy
Another upcoming trend in business is the switch from a data mesh architecture to a data fabric strategy.
Data Mesh vs. Data Fabric 
With the aim of achieving coherence between many business areas, data mesh architecture is a decentralization strategy. It is highly dependent on subject matter experts to determine how to consume data at a business level. It requires a subject matter expert to go in, tag information, design rules, and understand who the contributors are.
A data fabric strategy is more automated, in comparison to data mesh architecture. It will employ AI/ML, and it is less dependent on knowledgeable data scientists. In terms of the insights and value it generates, it will be more self-discovering.
This design pattern will become more crucial for businesses to start implementing. If you don't adopt an automated strategy, you won't be able to keep up and realize the full potential of your systems and data.
#3 Moving to the Cloud
Now that more solutions are becoming cloud-native, there are many opportunities for businesses looking to replace outdated data management tools. The cloud provides solutions that satisfy the specific needs of the customer because they are built for extension and integration.
Businesses are looking to combine these features between key application providers and their cloud platforms. Doing so allows harmonious interaction between different components, such as cloud infrastructure, integration, data lakes, analytics platforms, etc.
For example, a business that decides to move its IT infrastructure to the cloud will want a cloud provider that offers computing and storage. On top of that, it will need data management solutions and services that will accelerate its modernization efforts. These services need to interoperate with the core business applications that will run on that cloud platform.
The ability to extend core applications with rich functionality beyond infrastructure will ensure that the migration delivers the highest business outcome possible. It is not just an exchange of capital expenditures for operating expenses. So, platforms, applications, and tools that can accelerate this integration and expansion—or help make it faster and easier—will be in higher demand.
#4 Demand for data observability will grow
There are many moving parts to data migration. There may be multiple application vendors and cloud providers. To deal with it all, you need a better understanding of the health of the data in your systems and the impact of that health.
You have to figure out if its effects are either good or bad for your business. Data observability helps you assess data health and the ability to troubleshoot and fix problems before things get worse.
Grow Your Business with Full Scale
Begin your software development journey with Full Scale! We are an outsourcing company that provides resources to companies for their software development projects. Finding qualified talent in tech is challenging, especially with the ongoing IT talent shortage. Our goal is to match you with the right experts for your technology.
Full Scale can help you recruit and manage software engineers, testers, project managers, and marketing professionals. No need to go through the tedious process of finding and vetting candidates, we have a reliable and thorough screening process in place. Just give us your requirements, and we'll take care of all the necessary paperwork!
To start building the software of your dreams, go to our website. Our client dashboard can help you find the precise kind of software development resource you desire. So, what are you waiting for? Let's turn your vision into reality!