Technology plays a vital role in scaling your business. But if you're still a startup trying to ride the waves of challenges, how can you survive your business ordeals? Is it even possible to rise above them given that your resources are limited? Well, check out these top tech trends that can lead the way for growth and profit.
Who would have thought that a virus can pivot the way businesses work? Last 2020, everyone had seen how companies raced against the clock to adjust to the new normal.
Employees were confined to home workspaces while organizations sought telecommuting solutions. Not just that, customers were also directed to online shopping as brick-and-mortar stores temporarily closed their doors.
Fortunately, quarantine regulations are easing and the vaccination is already coming along nicely. Businesses, such as your startup, can readjust your focus on startup tech trends you should know in 2021.
8 Important Startup Tech Trends in 2021
Stay ahead of your competitors by knowing the top tech trends of the year. Remember that choosing the right business technology is always useful for your business.
1. Artificial intelligence leads to more business innovations in terms of robotics and IoT.
Artificial intelligence is poised for the limelight of tech trends for 2021. Together with it, you can also expect that data analytics and advanced machine learning will rise.
It is also anticipated that more digital innovations will bring together businesses and stakeholders through real-time but digital platforms. Moreover, the buying journey of a customer along with technical support and troubleshooting will be transformed digitally. All these may become the new normal and not just a temporary solution. So advancements in AI make it easier for startups to streamline processes and create flexible work culture. It also produces less waste, which will support sustainable growth.
2. High-level connectivity through 5G changes business behavior.
Gone are the days where entrepreneurs have to wait a minute while updating their product list on e-commerce sites. Because with 5G technology, startups can do more business transactions from multiple devices at a higher internet speed.
Connecting to smart products with embedded sensors is also easier. This enables organizations to use more technology in their systems. In addition to that, augmented and virtual reality becomes more feasible with a 5G connection. It will provide a better customer experience, especially if you're selling highly advanced products.
3. Emergence of new technology for the human resources department.
The pandemic has forced businesses to explore remote working arrangements. And one department that has seen major adjustments in terms of processes is human resources. HR professionals have to interview and conduct skills tests online. Also, they have to resort to online onboarding and evaluation processes.
That is why many HR leaders discovered a paradigm shift when it comes to IT technology. Before they were looking at new technology platforms solely as record-filing systems. But now, HR tools are also seen as a system of employee engagement. Moreover, it has become a platform to instill a better understanding of the organization as a whole.
That is why it is believed that more small businesses will invest resources in a centralized startup technology for HR. For example, there may be developments in terms of accounting technology usage for payroll systems.

4. Shopping becomes a prolific online activity.
As a result of pandemic restrictions, mobile scheduling and online shopping have become an integral part of tech trends in 2021. People are slowly becoming used to a tech-assisted customer journey, so more businesses are transitioning to contactless transactions too.
In addition to online shopping, contactless shipping and delivery will remain a top preference. Various startups are now gearing toward streamlined drop-off solutions. News of robotic delivery has even surprised the world from companies, such as Nuro and Starship Technologies. And with advancements in AI, the invention of a cost-competitive robot for startups may be just around the corner.
5. Connecting one software to another is a nice-to-have advancement.
Managing a modern, remote workplace entails working with numerous software. For instance, companies may use Gigabook for appointment scheduling, Gmail for sending important documents, and Trello for project management.
Connecting all these software for a straightforward process flow can be hard. That is why startups are looking forward to breakthroughs in platform integration as part of tech trends this year. Linking multiple software for communication and project management saves time and effort. Therefore, any advancement in software unification is a great help.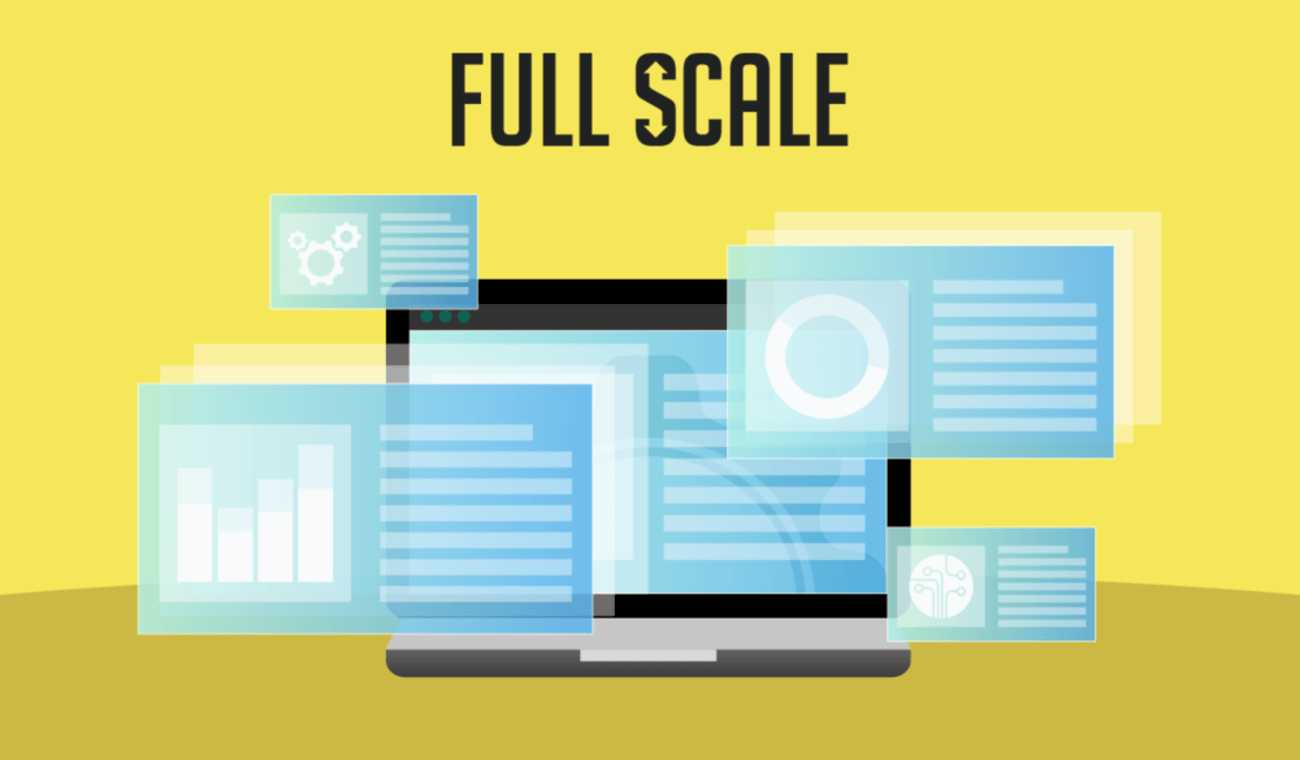 6. Cybersecurity is a must even for startups.
Are you thinking that startups are safe from cyberattacks? An independent study conducted by Ponemon Institute will make you reconsider your stance. According to the report, 67% of companies with less than 1,000 employees were targeted by cyberattacks in 2018, while 58% of them suffered from a breach.
And now that most businesses are working on a remote setup, solid cybersecurity is a must. Remember that regaining your reputation after a data breach is hard, and it can cost you millions of dollars in lawsuits. Thus, just like big companies, you need to heed the call for better IT technology and cybersecurity. As an entrepreneur, you need to ensure your customer data and trade secrets are secure.
7. Greater emphasis on automated processes will come along.
One of the most anticipated tech trends for 2021 is automation. It has been a buzzword among industries since it's an efficient way to resolve problem areas and save money.
For instance, many small businesses are now considering online pricing tools and automated inventory management processes. These companies will leverage the benefits of cloud-based apps and software for a smoother business process.
8. Influencer marketing takes the center stage.
The need for authenticity in advertisements has risen in years. That is why many startups are using influencers to connect with their target market. As part of a dynamic digital marketing strategy, personalized and testimonial-like content increases brand awareness and reputation.
However, before you take your pick, you must understand your needs first. After that, do your research on who's who in the industry. And make sure that their branding fits your branding image too.
Final Thoughts on Tech Trends for 2021
Stay ahead of the competition by being in the loop of startup technology trends. Doing so increases your workforce's productivity and efficiency. It can also save you money in the long run, especially automation that requires fewer resources to accomplish your goals.
Most of all, it improves your branding image to employ the latest tech trends in your industry. Customers are more inclined to trust your brand if you have state-of-the-art defenses against cyberattacks, which is relevant in the age of digital transactions. And not just that, using influencer marketing can scale your startup brand to your target niche.
What are you waiting for? Start planning how you can integrate these tech trends into your business now.
Explore options on software technology at Full Scale
If you're looking for a team of experienced software developers, then contact us today for a FREE consultation. Full Scale is an offshore development service provider. We can assist you in achieving your startup goals in terms of software development.
Also, are you looking for more relevant startup tips and tricks? Read our other blogs for advice from successful startup entrepreneurs ready to share their business wisdom.