If you're looking for startup funding, you're about to talk to a whole lot of VCs. Unless you've had a high-profile exit or have developed a very strong network, the process will be arduous; only a few startups actually get funded. Let's take a look at common fundraising mistakes founders make and how to avoid them.
You may have an excellent idea or early-stage concept for a product or service but not enough money to bankroll development. What do you do next? Fortunately, some investors are on the lookout for ideas that they can turn into profitable businesses. Venture capital firms, in particular, provide startup funding to companies with high-growth potential in return for an equity share.
As VC fundings are few and far between, it's crucial to create an impressive pitch from the get-go. Remember that you only have one shot at creating the best impression—roughly 10 minutes to capture VCs attention and convince them that your idea is worth their time.
On average, VC firms will evaluate more than 300 deals yearly and only give the nod to two to three candidates. So, to present a successful pitch, one must plan strategically and refrain from repeating the same blunders that turn investors to the nearest exit.
Top 5 Startup Pitch Mistakes to Avoid
Here are a few annoying missteps you must avoid at all costs when pitching to VCs.
1. Requesting that they sign a Non-Disclosure Agreement
The rationale here is understandable – you're working on a big idea, and you don't want anyone else stealing your idea and beating you to market. Investors hear hundreds of pitches. They're not looking for ideas – they're looking for passionate founders they believe will execute their own ideas. Put simply, if you request an NDA before you'll discuss your business plan, you won't even get meetings with the vast majority of VCs.
2. Not preparing enough
While it may seem obvious, you'd be surprised at how many founders squander fundraising opportunities by coming ill-prepared. Unfortunately, some put little effort into creating a stellar pitch when reaching out to VCs and other investors.
Your pitch deck is essential to promote your startup story—the problem you're trying to solve, why it's worth solving, and the size of the market opportunity. The key is in the details, so you must showcase it at the start of the presentation.
As investors are busy people, your pitch should capture their attention almost immediately. Make sure to tell a compelling and polished story. In addition, ensure that all documentation is updated, including the financials and projected revenue growth.
3. Not answering questions directly
When asked questions by the panel, you shouldn't act like a politician notorious for deflecting questions. Doing so is counterproductive to your goal. You don't want them to have any reservations by not giving them direct answers.
There's no need to hide anything if you've done your homework. The best way to go about it is to answer questions as clearly and concisely as possible. If your answers lack depth, are not supported by facts, or are noticeably exaggerated, it will only open more doubts and reduce your chances of winning the pitch.
Note: Investors would prefer to hear "I don't have that answer right now, but I will check with my team and get back to you on that tomorrow" than to feel like they are being misled.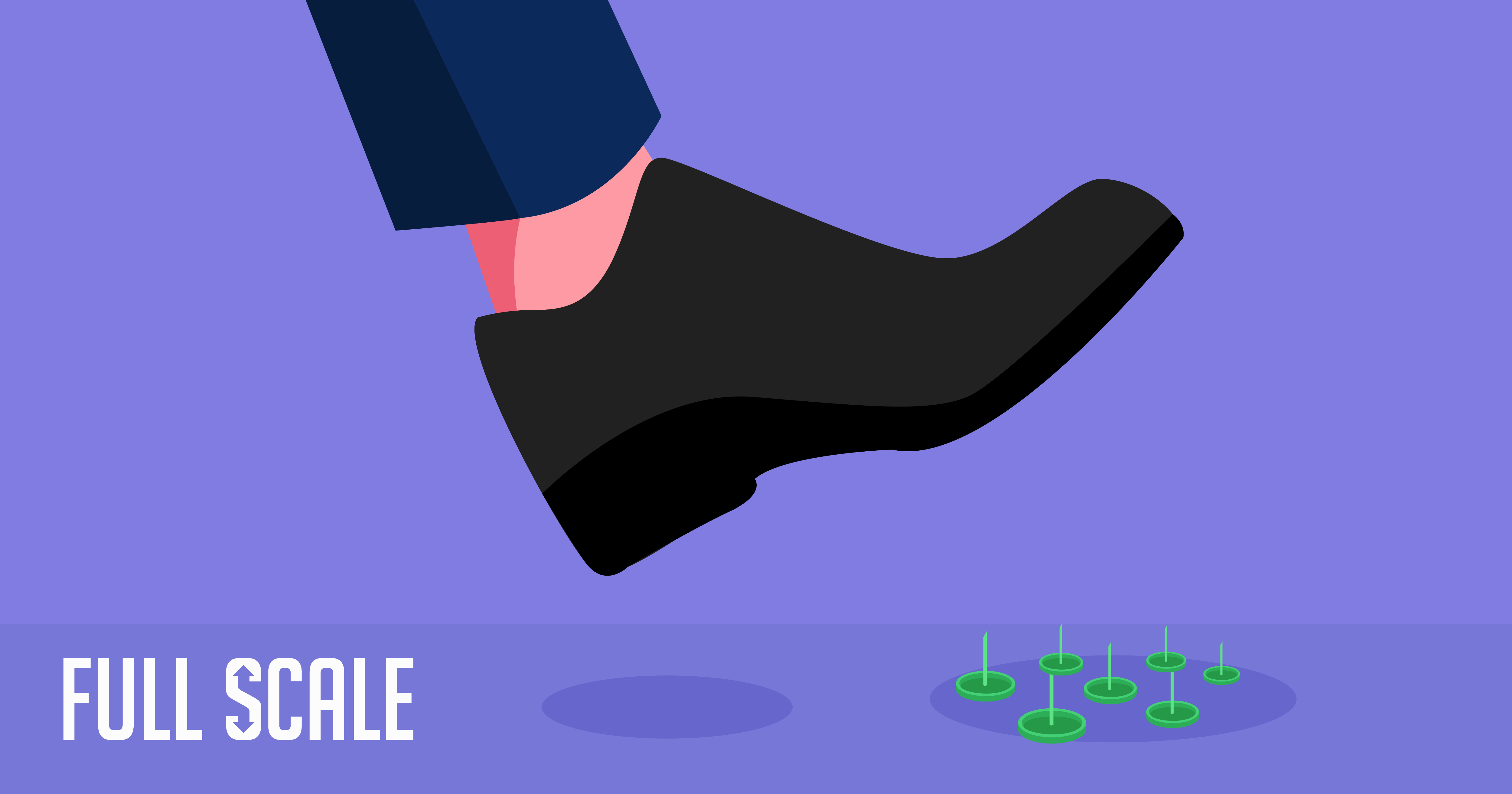 4. Taking Q&As as firing squads
Some founders enter the room thinking that it's a one-way street; the VCs do all the asking, and the founders do all the answering. While it can be intimidating to talk to investors, your goal is not just to answer their questions. Panelists can offer some insight into how they successfully grow their businesses.
Remember, many investors were once founders seeking funding at one point. It's okay to ask them about their criteria for choosing which startups to invest in and their desired timeline, among other things. It will give them the impression that you're not only interested in raising funds, but you also see them as potential partners.
5. Raising too little or too much startup funding
VCs might sometimes reject funding applications because they ask for too little or too much money. Raising capital where you give up a lot of equity early is a cause for concern because this will get you diluted. Sure, you own the company, but you'll feel like an employee if your shares are diluted.
Since most investments will fail, the potential return must be priced to reflect the risk. If your valuation is not good enough, investors are more likely to turn to other startups with a better chance of delivering favorable returns.
In contrast, some founders ask for too little funding. Sixty thousand dollars might help start small businesses, but it won't do much if you want to move to the next significant milestone (e.g., reaching 1M downloads).
Getting rejected is scary and demotivating, but lowering your standards will only raise more questions. What if developing the software takes longer than initially planned? You'll surely bump into some challenges if you run out of cash before the next raise comes.
Your funding raise should help tide you to the next funding round and even months beyond. In other words, avoid short-term thinking to cover expenses for one to two years.
6. Ignoring feedback
Engaging with VCs allows founders to receive feedback afterward. Depending on the person, some founders might not take any form of critique constructively.
Ideally, you want to join a pitch meeting as an opportunity for industry experts and investors to examine your idea. Your business idea might have shortcomings or areas that need improvements. Their input can bring a spotlight on issues that you may have overlooked.
Moreover, most VCs appreciate it when you listen to their suggestions and apply them to your business. They will likely see you favorably and might want to work with you in the future. Should you blindly accept feedback from any VC? Absolutely not, but dismissing it out of hand is just as dangerous. Accept feedback with gratitude, and apply what makes sense.
VC Startup Funding: A Reality Check
There's no doubt that fundraising is a grueling and time-consuming process. Even if you do everything to a tee, the likelihood of VCs investing in your company is still low. Be prepared to be turned down dozens of times.
But, if you master your presentation skills and use feedback constructively, you're likely to increase your chances of success. It's also essential to connect with the right experts in the industry to help you put your best foot forward.
Matt DeCoursey and Matt Watson are seasoned experts in Kansas City's startup scene. They can help you polish your business idea before pitching it to potential investors. They also host a daily podcast, Startup Hustle, to help budding entrepreneurs give wings to their startup dream.
The Matts are also the brains behind Full Scale, an Inc. 5000-listed fastest-growing software development company. Full Scale helps fast-growing tech companies build the development teams that'll bring their startup vision to life. So, if you're ready to roll with your startup journey, let's work together!