Your startup team has a huge impact on the long-term growth of your company. As your software startup grows, comes the challenges that go along with managing your team. So, make sure to build a dream team that shares your vision of a successful startup.
In the dynamic world of startups, everything tends to move fast. As your startup sees itself transitioning from one phase to the next, the need to scale up is inevitable. If you're ready to embrace the big challenge of scaling up, then your startup team should be on board with you on this journey.
Aside from a great business idea, the future of your startup lies in the people you work with. Hiring the wrong people proves to be disastrous for your startup based on a study done by CB Insights. How do you avoid this costly mistake? We'll give you some actionable tips you can follow when assembling the right people for your team.
Tips for Building an Effective Startup Team
Tip #1 Establish positions and responsibilities
Before hiring people, you and the other founders must understand your roles in the startup. Who should be the technical lead? Who will handle the marketing side of the business?
First, establish the foundation and structure of your software startup. Consider each other's skill set, strengths, and weaknesses to ensure that everyone understands what they can bring to the table.
If you have decided on your roles and responsibilities, then it's time to gather the rest of the team. Depending on your startup's needs, some of the positions you can open for are software developers, project managers, sales and marketing specialists, finance officers, and so on.
Tip #2 Hire the Right People
It's been said before, and we'll say it again—the type of people you hire can ultimately make or break your business. A startup team with diverse skills and experience is essential to its growth in the long haul.
Ideally, you want each member to exhibit the right balance between hard and soft skills. They must be experts at what they do (e.g. programming, project management, content writing, etc.) and have the right attitude to back it up.
When choosing candidates, gauge if they can thrive in a fast-paced environment and learn quickly as they go along. Are they problem solvers? Can they spot problems and create solutions using the resources that they have? You want someone who can get the job done and are a perfect fit for your startup's culture.
Tip #3 Share your startup vision
If your ultimate goal is to be a leading company one day, then share that vision with your current and future employees. Make them see the big picture. This allows them to stay motivated and committed to contributing to company growth.
Be candid about your vision with the candidates you interview. It's great to be honest about this since not everyone likes to work in a big corporate setting. By sharing your startup vision, you attract the best candidates with the same goals. Additionally, having an ongoing discussion about your future goals with your startup team helps everyone to stay on the same page and prepare for changes when necessary.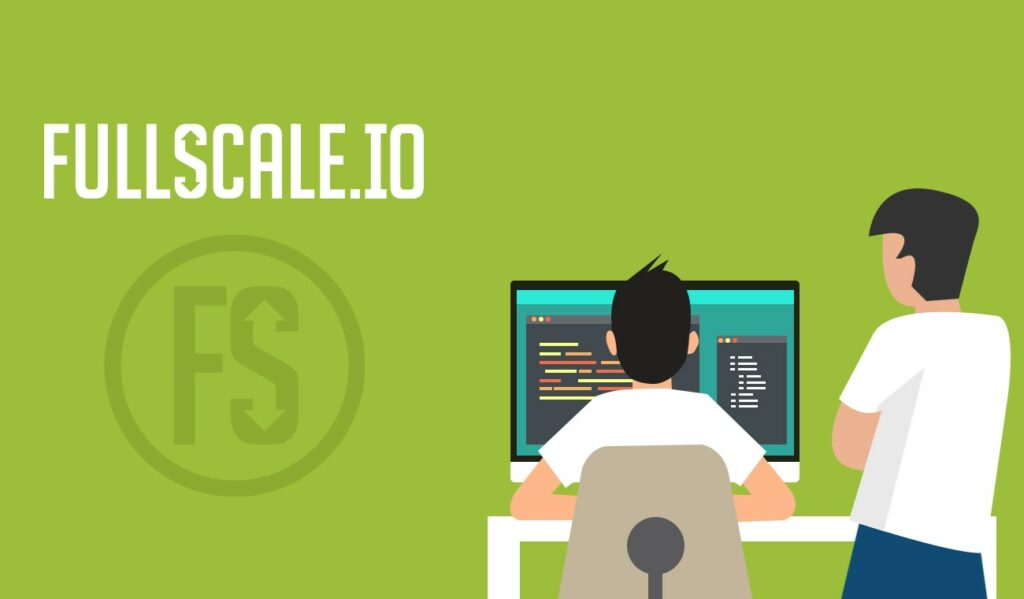 Tip #4 Offer training or mentorship
Your employees can benefit when they undergo training to sharpen their skills. While software startups don't necessarily have deep pockets for expensive training programs, there are other ways to learn for free.
Encourage them to take free online courses or network with great mentors in your startup community. By motivating them to improve themselves, you help them contribute to the success of your vision and reach their career goals.
Tip #5 Provide feedback on performance
Managing a startup doesn't clear you from the responsibility of helping the team to grow their respective careers. Having a feedback system plays a significant role in assessing an employee's performance.
By providing performance reviews regularly, you help employees see how they are doing and the areas they need to improve on.
Tip #6 Upgrade your workspace
Oftentimes, expanding the office space would be the last thing on the minds of startup owners at the onset of their business. Due to the limited resources and funding, some small startups are housed in someone's basement to save on rent and other operating costs.
While this setup is good at the beginning, you might want to plan the future and prepare for a proper expansion to accommodate the growth of your startup. Try looking for vacant offices within your location. See if you can negotiate the terms that allow you to rent the space as needed while avoiding the need for expensive relocations.

Get Ready to Scale up your Startup Team!
The backbone of your company's success is the people who work behind it. You simply can't afford to hire the wrong people. When it comes to building a powerhouse team, you need the All-Stars to get your business off the ground.
Here at Full Scale, we have top-notch experts from different fields (such as web development, project management, SEO and content marketing) to work on your projects. We are an offshore software development company that handles the tedious process of recruitment so you can focus your attention on bigger things, such as scaling up your startup. Contact us to get started.