Strategic planning is a key component of success in business. Let's break down what a strategic business plan should include and how it can give your business an edge over competitors.
In today's highly competitive market, it's hard to stand out and get ahead of the competition. More often than not, most startups fail within their first year. Although there are a number of reasons, poor planning is one of the primary causes. If you don't plan for success, you're more likely to fail. This is why it's crucial to have a solid business plan from the get-go.
Why is strategic planning important for business success?
When it comes to growing your business, you have to plan out each area of concern carefully. You need to paint a realistic picture of how you plan to expand your operations. And this, of course, includes how you can execute those expansions.
Strategic planning tackles the "how" of your business plan. How will you achieve those mid to long-term goals? How will you fund your growth? And how will you do it without compromising your current performance?
The aim of strategic planning is to establish your company's overarching goals and create a plan to attain them. It entails taking a step back from your daily activities and considering the direction and priorities of your company.
Benefits of Strategic Planning
Strategic planning involves the prioritization of efforts, allocation of resources, and alignment of organizational goals. The objective is to ensure that all current business processes are contributing to the company's long-term goals. Here are the benefits of strategic planning.
1. Sets the company's vision and goals
Strategic planning sets a clear direction for an organization and how to steer the company toward it. It defines long-term objectives and goals that create a shared vision among stakeholders. Depending on the nature of the firm, goals may cover a variety of topics like financial success, market share, customer satisfaction, innovation, employee development, or social impact.
Small and large-scale goals should support the organization's strategic direction that adds to the broader vision. It is important to review and update these goals to produce desired results.
2. Organizes the allocation of resources
Resource allocation is the practice of distributing company assets, such as money, people, and materials. It entails choosing how to appropriately delegate resources among various initiatives, departments, or strategic goals.
In allocating resources, you have to look at the priorities, objectives, and strategic initiatives of the company. To maximize resources, you must assess the requirements of each activity or project, then choose the best way to allocate them. This usually entails some trade-offs on some aspects when your resources are limited.
3. Helps the company adapt to changing environments  
The market's behavior and industry will inevitably change over time. And in order to adapt to the changes, companies must prepare pivot strategies. Your business has to be proactive and sensitive to changes in the market, technology, and consumer expectations. Many variables in a business environment can affect your operations.
With strategic planning, you can take preemptive measures to respond to these changes. It may involve regular study of industry trends, economic patterns, and customer behavior. You can develop strategies to ensure your operations can adapt quickly and smoothly.
4. Yields strategies to manage and mitigate risks
Strategic planning can help you recognize and evaluate potential risks so you can create proactive plans for risk reduction. You can allocate resources, put parameters in place, and build processes to reduce the effects of recognized risks by incorporating risk management into strategic planning.
By developing contingency and mitigation strategies, you can successfully traverse shifting environments. Taking a proactive approach can minimize risks and help you deal with crises better.
5. Adds a competitive edge to your company
One part of strategic planning is pointing out what makes your company unique. By carefully examining the internal and external business environment, you can identify your strengths and weaknesses.
Through competitive analysis, you can gain a better perspective on where you are in the market. Then, you can develop strategies for differentiation and market positioning.
6. Visibility on your company's performance metrics and management
Monitoring progress and gauging the efficacy of measures requires evaluation and performance measurement. In setting up strategies for your long-term goals, you have to establish Key Performance Indicators (KPIs). These should be in line with the goals for long-term growth. And you have to track your and assess them against these indicators frequently.
Strategic planning is an excellent way to identify areas of improvement in the operations. KPIs are helpful tools that can aid with your business plan.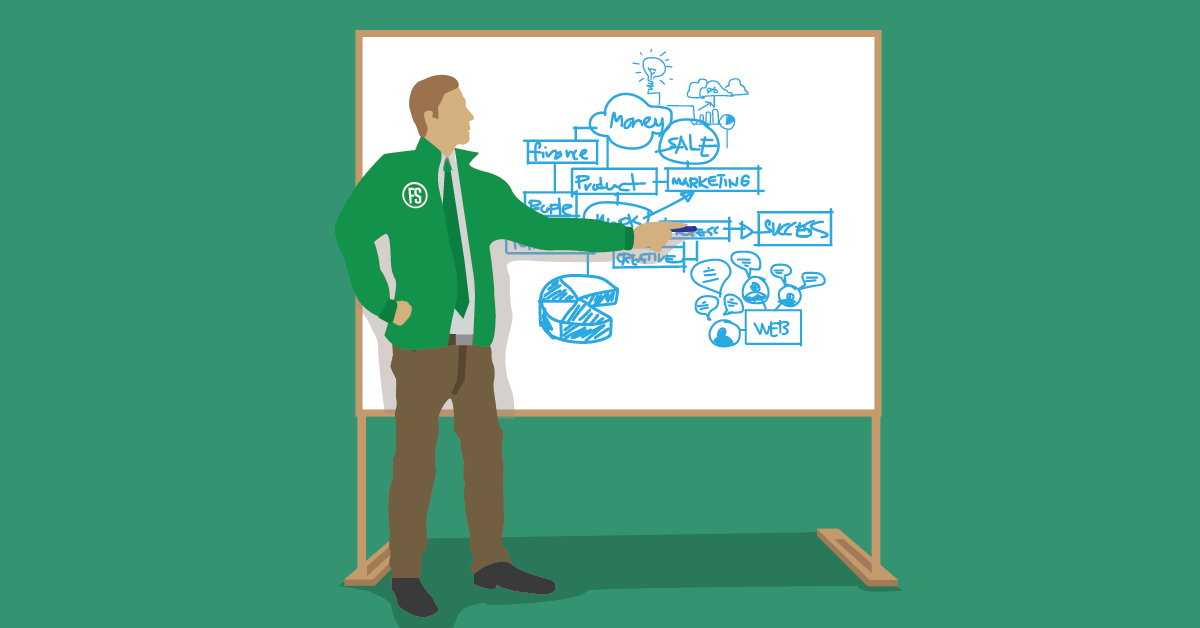 Challenges of Strategic Planning
Effective strategic planning entails taking into account alternatives that go against the grain of current corporate practices. It's possible that decision-making in some areas is also applicable to others or that procedures that have been successful in the past won't function as well in the future.
Some changes may be too intimidating or seemingly too drastic to execute. However, if left unresolved, it can potentially jeopardize your strategy and the growth of the company.
Common examples of the challenges in strategic planning are:
The Owner – In some cases, the owner could be the root of the problem. They may need to micromanage less and learn to delegate day-to-day control to someone with more expertise.
Business Location – Expanding operations may mean outgrowing the current location. Whether you're growing your personnel or need a better location for customers, relocation is sometimes the best option.
Ownership structure – As operations expand, the business structure has to accommodate that growth. This may mean adding more stakeholders for equity finance.
In the end, it is the business owner who decides to implement changes. Running a business always means making tough choices. An honest assessment of the options will help you make an informed decision.
Grow Your Business with Full Scale
Want to scale your operations? Grow your business at Full Scale! We'll help you assemble a dedicated software development team for your projects. We specialize in assisting businesses to scale their team and expand their operations. 
Full Scale is an established IT outstaffing company. We support both small and large enterprises with recruiting, onboarding, and managing remote workers. We carefully evaluate prospects in advance so you can meet highly qualified professionals. We'll help you find experienced software engineers who can fit into your project with ease.