Want to make your software developer resume stand out? Check out these tips on how to write a compelling resume that will help you get hired.
The IT job market is as competitive as ever. Open software development jobs attract hundreds of qualified and experienced applicants. To be on top of the applicant pile, your resume must capture the recruiter's attention while highlighting your unique qualifications.
So great news—this blog post will guide you through crafting a powerful software developer resume. We'll help you showcase your skills, experience, and expertise to potential employers.
5 Secrets to Create A "Hireable" Software Developer Resume
Your resume is your first impression to potential employers. That is why it's important to make sure it's well-curated, error-free, and optimized for the job you're applying for.
1. Start with an impactful summary statement
Create a short but impactful summary statement. Include an overview of your relevant skills and experience in your software developer resume. Make sure it highlights why you're a great candidate for the job.
Here are some examples you can take inspiration from:
A highly skilled software developer with a strong understanding of object-oriented programming, data structures, and algorithms.
An experienced Python software developer with a proven track record of success in developing and delivering high-quality software products in fintech.
A passionate Java software developer with a deep interest in new technologies and a commitment to continuous learning.
These statements don't only describe a summary of your qualifications. They also spark interest, so recruiters will want to review the rest of your information.
2. Create a specific relevant work experience list
Be sure to include the company's name, your job title, and the dates of employment. It would help to highlight your accomplishments and responsibilities in each role. Moreover, quantify your milestones in your work history whenever possible.
For example, instead of saying, "I helped with QA testing," say, "I helped our QA tester understand the bug's behavior to aid the testing phase." Specific details make employers easily see your impact in your previous roles.
So, as you list down your work experience, remember these tips:
Use strong action verbs to describe your accomplishments
Quantify your results whenever possible
Use appropriate keywords based on the job posting throughout your work experience section
Tailor your work experience section to the specific job you're applying for
3. Divide your technical and soft skills into groups
Finally, it's the section of your software developer resume to highlight the skills you're proud of. And we're not only talking about your technical skills. Remember, employers consider your soft skills too.
To create a clear picture of all your skills, divide them into groups. Under technical skills, list all the programming languages, frameworks, and tools you're proficient in.
For your soft skills, revisit the job posting. Assess yourself to determine your characteristics according to what the employer is looking for. You can also include other strengths that apply to the position.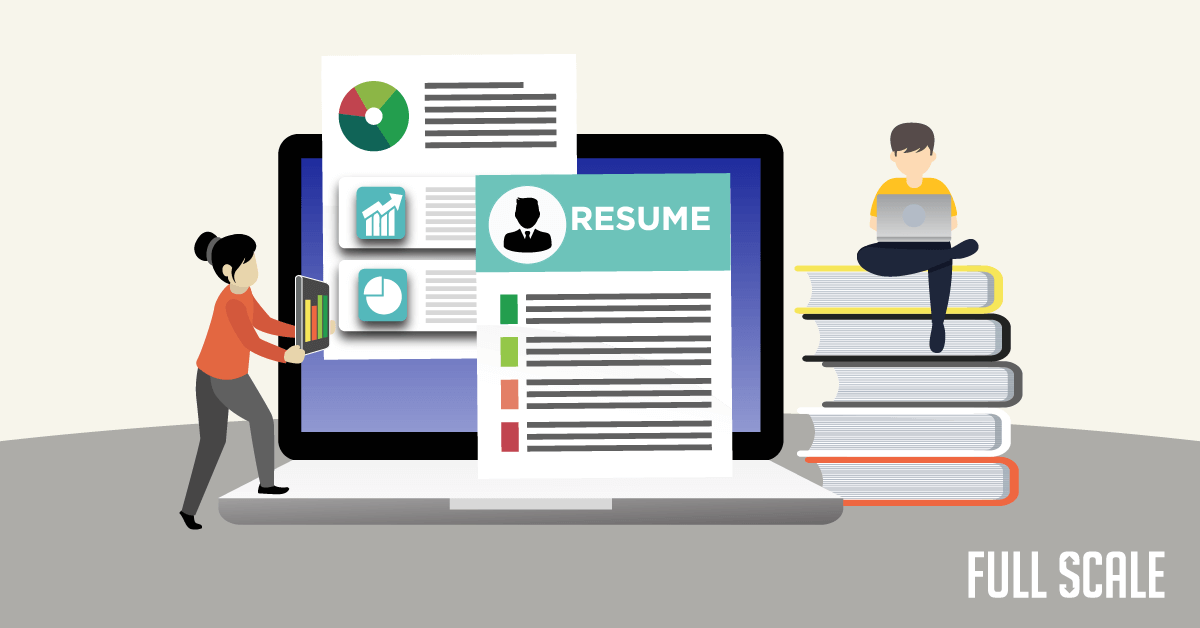 4. Build a special section for relevant training, certifications, and contributions
Have you had additional relevant training and certifications? Tell your potential employer about them.
Whether it's a programming language certification or a project management credential doesn't matter. List them if it fits their requirements and gives you a competitive advantage. Make sure to list your most recent training or certification first.
Moreover, highlight any notable software development projects or contributions to open-source projects. This boosts your technical abilities and passion for coding in the eyes of the recruiter.
5. Choose the right software developer resume format
There are many types of resumes you can use. Each resume type has its own purpose and advantages. So choose wisely!
In addition to that, make sure your resume is easy to read and scannable. If you need more formatting tips, check out our tips below.
Use clear fonts and formatting, such as Arial or Times New Roman
Think about using a font size of 10–12 points
Make use of white space to break up your text
Utilize bold and italics sparingly and properly
Best Practices In Writing Your Software Developer Resume
We want you to succeed, especially when applying as a software developer to Full Scale. So we're also sharing these best practices in writing your software developer resume.
Keep it concise and easy to read. Limit your resume to one or two pages. Use clear headings, bullet points, and a professional font to enhance readability.
Use a clean and professional design. Opt for a visually appealing yet straightforward design that aligns with the software development industry's standards. Avoid excessive graphics or flashy elements that can distract from the content.
Proofread and edit. Double-check your resume for any grammatical or spelling errors. Consider seeking feedback from colleagues or mentors to ensure clarity and effectiveness.
Creating A Compelling Resume Is Half the Battle
Be the center of your recruiter's attention through a great software developer resume.
Remember to tailor it to the position you're applying for. Don't be shy and showcase all your relevant skills and accomplishments. And maintain a clean, professional design to avoid distracting the recruiter.
With these tips, you're on your way to securing your dream software development job.
Submit Your Software Developer Resume At Full Scale
Are you the one we're looking for? Apply the tips you've learned above and submit your resume to Full Scale. If you get hired, you will get the chance to work for an Inc. 5000 company.
Aside from that, you will enjoy a company culture that supports a work-life balance with great perks and benefits. Here are other reasons why you will love working with us:
Permanent work-from-home setup
Above-average industry rates
Competitive benefits from day one
Latest tech and tools to help you succeed in your tasks
Inclusive, supportive, and positive work environment
Great career development opportunities await you
Your dream job with the best perks awaits you at Full Scale. Don't let it slip from your grasp.