What is a multi-cloud strategy? Learn how it benefits and helps businesses manage and regulate their data.
The sky is the limit with cloud computing. Today, software developers produce ground-breaking tech innovations because they are no longer limited by physical servers and restrictions. It's safe to say that cloud computing dramatically changed the game when it comes to maximizing intellectual creativity.
However, the limitless nature of cloud computing also creates a new set of problems. The easier it is to add more capabilities and features to technology, the harder it is to keep track of all these changes. Companies are finding themselves with convoluted systems that are not only hard to track and maintain but also pose a lot of danger in data management.
The cloud's negative side is starting to become apparent to businesses with the complicated web of cloud products. As a result, some of them may or may not interact. And this is where the multi-cloud strategy comes in.
What Is A Multi-Cloud Strategy?
A multi-cloud strategy involves using two or more cloud computing providers. It typically refers to any implementation of several software-as-a-service (SaaS), platform-as-a-service (PaaS) cloud solutions, or public infrastructure-as-a-service (IaaS) environments. In short, companies can acquire Amazon Web Services and Microsoft Azure at the same time.
In recent years, the number of companies embracing multi-cloud has steadily risen. A multi-cloud strategy can, in theory, provide specialized skills at the best pricing. However, building and operating applications and workloads can get challenging with a wide mix of proprietary platforms, services, and interfaces.
Being multi-cloud raises the bar for management and governance, complicates and raises the price of IT, and requires higher skill levels. But with a well-managed multi-cloud plan, you can maximize access to various technology options and cutting-edge capabilities.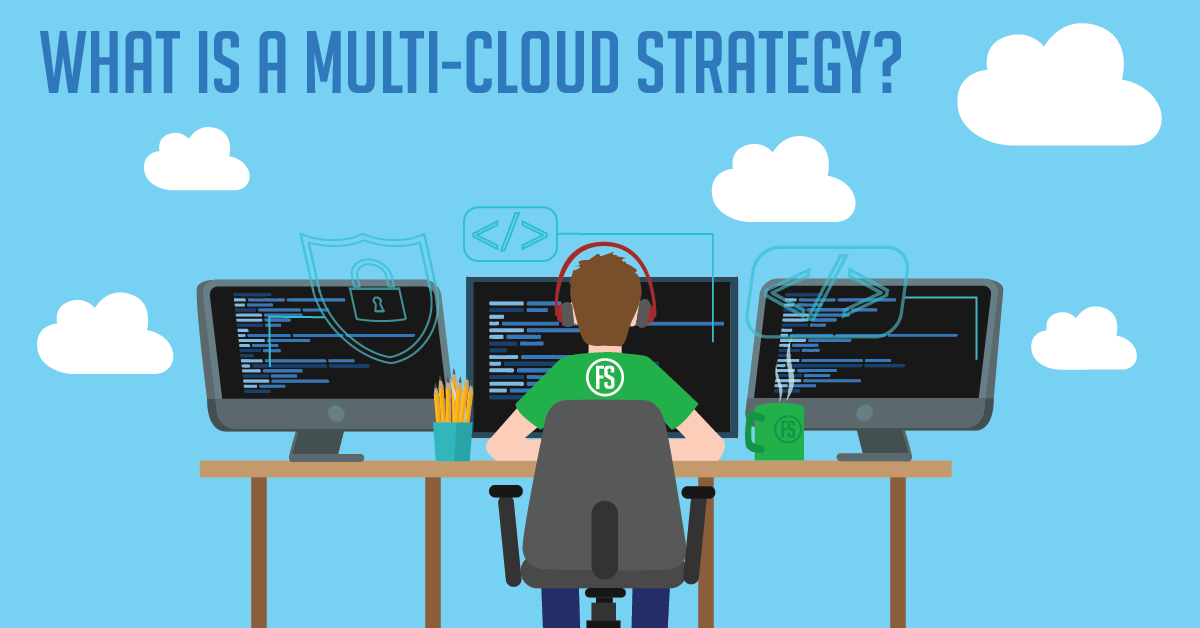 Multi-Cloud Strategy Practices
Businesses will continue to invest substantially in cloud computing and associated business models to provide clients with cutting-edge innovations and services. Despite its complexities, the benefits of using the cloud still outweigh the disadvantages. Cloud computing accelerates the rate and tempo of technological advancements like artificial intelligence, analytics, and robotic process automation.
Here are some of the ways companies are using their multi-cloud strategy.
1. Continuous Use of Multiple Platform-as-a-Service
Most firms today have to use a variety of platform-as-a-service products, even if they don't want to. Up to 85% of companies utilize two or more cloud platforms, and 25% use five or more. And this won't change anytime soon. No matter where a tool is located in the cloud, teams want to use a specific solution because they believe it to be the best one for the job. They don't want to be constrained to the tools offered by a single vendor.
Additionally, businesses are using their suppliers' competitors as a negotiating chip to obtain better service conditions. Most companies won't be able to operate with just one cloud provider fully, so evaluating many multi-cloud options is the best course of action.
2. Improving Security and Redundancy
Most companies unintentionally find themselves operating in a multi-cloud environment. Without a larger strategy for handling issues like redundancy and security, they introduce additional services to public clouds on an as-needed basis. In a multi-cloud scenario, keeping track of many security options and data repositories can be challenging.
Due to the complexity of multiple clouds, they encounter issues like paying for redundant services, security flaws, and difficulty hiring staff to clean up the mess. IT leaders are dead set on solving these issues so that businesses can fully benefit from operational efficiency through the cloud.
3. Poly and Hybrid Cloud Strategies
Enterprises will be extremely selective about where they put their workloads as cloud-managed service providers continue to change their offerings. Whether an application needs a specific database, an AI/ML service, or an industry cloud solution, this multi-cloud or "poly-cloud" approach will provide the optimum services for its use case. Enterprises also continue to recognize that not all workloads belong in the public cloud, mostly due to cost, performance, and regulatory considerations. And businesses will embrace their on-premise and private cloud footprints in their roadmaps.
4. Flexibility
There's also the significance of mobile and flexible applications. In the previous year, almost all businesses have moved at least one application to a new IT environment. However, transferring a task to a different cloud environment is difficult and expensive. Security worries are typically at the top of the list when deciding whether to migrate or not, followed by performance worries and the desire to maintain control.
Business executives who are innovative are refusing to accept the complexity that multi-cloud and the growing IT footprint have brought about. Instead, companies are attempting to discover approaches to the complexity of managing several cloud instances while gaining the advantages of doing so.
A Multi-Cloud Strategy Is A Must
Our current reality is a multi-cloud environment, which is often confusing, but it is likely that this is where we will stay for the foreseeable future as well. Smart business and technology leaders should look for opportunities to decrease complexity wherever possible. They can use established clouds like Oracle Cloud Infrastructure to avoid the security and redundancy challenges that come with maintaining several cloud instances.
A multi-cloud environment is frequently the ideal approach for enterprises to combine cost, performance, and flexibility in a world with multiple cloud-based services and solutions. You'll need strong multi-cloud solutions to simplify management and lower integration issues and security threats. This all starts with the right resources and the right team to manage it.
Build Your Software Development Team with Full Scale
Start your software development journey with Full Scale! We are a software development outsourcing company that gives businesses resources for their software development projects. Finding skilled employees in the tech industry can be difficult, especially with the ongoing IT talent crisis. Our aim is to match your technology with the right experts in the field.
Full Scale can help you find the best software engineers, testers, project managers, and marketing professionals. We'll take care of all the tedious process of recruiting candidates. Just give us your requirements, and we'll do all the legwork!
So, what are you waiting for? Build your software team, and let the work begin!