After establishing the startup, the next step a startup leader should do is to take the business to the next stage. One of the ways to do this is by growing your customer base. How can you increase your client base affordably and organically?
A successful startup should have a solid customer base. This is a group of people who frequently and repeatedly buy your products or services. What is the importance of customer base? It is through these people that you gain revenue.
A customer base depends on your business industry; they can be individuals, a specific group of audience, or even another business. Your customer base will depend on your buyer's persona.
Once a startup scales its business, the customer base is one aspect that they focus on. Growing the customer base would mean more sales, more revenue.
So what are the ways to increase customer base? Well, you better read on.
Ways to Increase Your Customer Base
Though sales and marketing teams are essential team players in gaining more customers, there are still other ways of attracting, retaining, and enlarging customer base.
Without further ado, here is a list we compiled that you could ponder on.
Value your existing customer base
Attracting more and more customers is the goal of the marketing and sales teams. However, never neglect and ignore your existing customers.
You may not know it yet, but your existing customer base has more potential than it seems. Your current loyal customers generate more profits in your company than the new ones.
How?
Well, for starters, returning customers buy more of the products they've tried and fully trust. Also, they are less sensitive to the price. These loyal customers understand that the product has more value than its worth. Moreover, long-term customers bring in new customers through referrals.
By valuing your existing customer base, you are not just retaining your current customers but also attracting more. You can show your appreciation of their patronage through excellent customer experience.
When we say customer experience, it is more than the service or product you offer to the customers. One way of improving customer experience is ensuring the utmost performance of your physical and online shops (if you have one).
For online stores or business websites, make sure that your site is fully optimized and easy to navigate. A lot of online shoppers are turned off by poorly designed shop menus and too basic search capabilities. Complex navigation features also frustrate consumers.
Your customer's opinions matter
A customer's opinion should never be left unheard. The business should acknowledge all feedback. So, should you wait to receive an email narrating how good your product is? Well, most likely, you'll receive five complaints and two letters of suggestions.
But let's face it. Not everyone would waste effort browsing for your business email address or other contact info to give their feedback.
Don't wait for an email, create a platform where your clients can give their honest opinion of what you are offering. Notice the suggestion boxes at fast-food restaurants or customer surveys on a website. These are ways to gather your customer's ideas.
But how can this raise the number of your customer base?
Valuing your customers 2.0
Customer surveys and suggestion boxes are also another way of valuing your customers. It shows that your business is open to what your customers have to say.
Customer feedback helps improve your product and service
Other than that, feedback from customers can help you gain insight to improve your product or service. Gather the complaints that you receive and assess whether these criticisms can improve your product or service.
On the other hand, positive feedback indicates that you are treading the right path. Moreover, positive feedbacks are often used by customer based marketing companies to create a solid branding. Since positive reviews are your product's strengths, they became the main focus when creating a marketing campaign.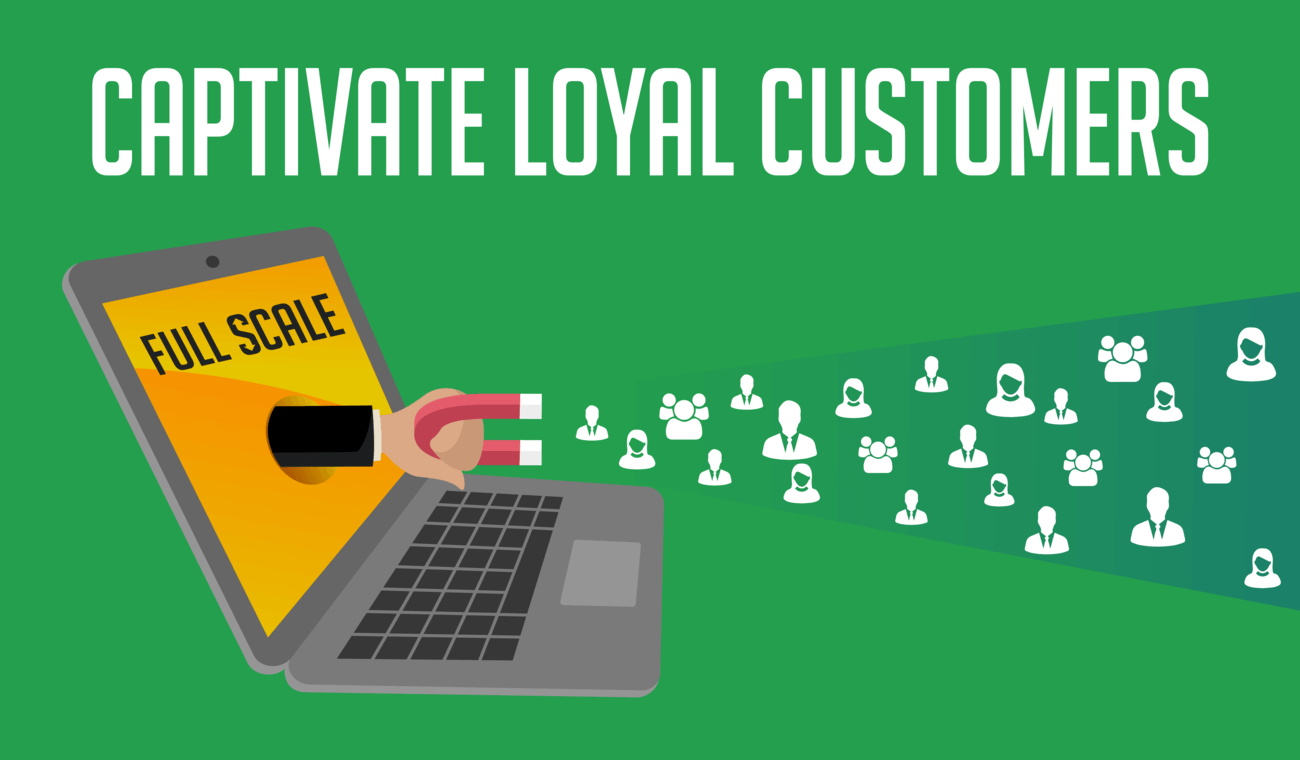 Reviews and recommendations
Referrals are recommendations that are powerful tools to increase the customer base. Before the Internet dominated the marketing spotlight, recommendations were spread through word of mouth. This approach is very effective; however, it is also constrained.
Luckily, the word-of-mouth method leveled up and expanded to the Internet; this is now what we call product reviews.
This tactic is what online marketplaces usually use. Once a consumer makes a successful purchase, they can share their personal experience. These reviews are what smart consumers read to know whether the item is good or bad.
For your startup, it is not necessary for your website to have a review feature. Remember to be smart in using reviews. You can't guarantee to have positive reviews all the time. Even online marketplaces like Amazon have bad reviews on their items.
For your website, you can build a page that houses your customers' experience. First, you need to create a platform where your consumers can leave a review. Then, filter what reviews you would want to display in your Customer Experience page.
Create customer base service tools
Another way to increase your customer bandwidth is to assemble a customer service team that can handle customer demand. One option is to hire customer representatives to cater to the questions of your customers.
But hiring a team of customer representatives can be pricey. Remember that you are aiming to scale your startup. There is an option of maximizing your workforce to handle customer service, but then this can affect productivity and team morale.
What can you possibly do?
Create FAQs
Provide a section that contains frequently asked questions by customers. By doing this, you give consumers information on the product or service they need to know. By then, they wouldn't bother sending messages and emails asking about the matter.
Create a product walkthrough/tutorial
Matt DeCoursey adopted a practical approach for his appointment booking software GigaBook. That is the product walkthrough or tutorial.
The first problem that users face when dealing with new software or application is navigation. You must first get to know every function of the software. This is what first-time users face when they use GigaBook.
Matt DeCoursey acknowledges this difficulty. In turn, he created the software with a built-in walkthrough or tutorial feature. GigaBook displays prompt for new users containing the function and pages for easy navigation.
By adopting such an approach, the incredible and practical user experience can attract more customers and increase your customer base.
Maximize Growth by Outsourcing Operations
You might think that growing your customer base is not on top of your priority list for scaling your startup. And, improving your product should be on top of everything.
You are not wrong. Still, there is another way where you are improving your product and, at the time managing the customer base. And that is outsourcing specific business operations or processes.
For example, your marketing operations. An offshore outsourcing company can handle some marketing operations. This operation can be the creation of marketing materials.
Your in-house marketing team is still in charge of the campaign and marketing strategy planning. But it is not necessary that you also take action in creating the materials for the campaign. You can hire a team of copywriters, content writers, and graphics designers to fulfill this process.
Another business operation you can offshore is software development. Building a robust software is complicated. If you need an affordable team to develop your software, you can get an offshore software development company like Full Scale.
Full Scale has sets of skilled developers equipped with experience and expertise in various programming languages. You don't have to bother going through the taxing recruitment process but go straight to choosing a developer for your company.
Start Growing Your Customer Base
Now, there you have it. We have given you useful strategies you can use to grow your customer base. What's next is for you to take action.
If you need to outsource specific operations of your business, you can put your trust in Full Scale.
Full Scale does not only house developers of different fields. We also have brilliant data scientists and data analysts to make your big data useful. Not only that. We also have focused and dependable project managers that can handle and look over your offshore team while you focus on core operations to scale your business.
Contact us and tell us your big idea. We will help you realize them.