Building and maintaining a business partnership is no walk in the park. Here are our top tips on how you can reach your business goals by maximizing your partnership agreement.
Business partnerships are essential for success. Having a solid network to endorse your company gives you an edge over other competitors. But it can be challenging to establish and maintain these connections.
Knowing how to identify and create important relationships is key to expanding your business. Whether you're trying to work with other businesses, influencers, or industry experts, you have to leverage all your social connections properly. We'll examine the value of partnerships and how to create and maintain them for your company.
What Are Business Partnerships?
A business partnership is a collaboration between two or more companies for a specific project. This usually involves a written contract (the partnership agreement) between all of the partners, establishing the terms and circumstances of their business relationship. 
The contract includes the division of ownership, obligations, and profits and losses. Business partnerships also define the assignment of duties, liabilities, and shares.
Benefiting from Business Partnerships
By enabling the partners to combine their resources and labor, a good partnership can contribute to the success of a business. Many sole owners need more time and resources to manage company operations on their own. And the initial phase might take up the most time.
Forging partnerships allows both parties can take advantage of one another's work, resources, and skills. An effective partnership can also offer new viewpoints and ideas that will aid in the expansion of the company.
How to Leverage Business Partnerships for Growth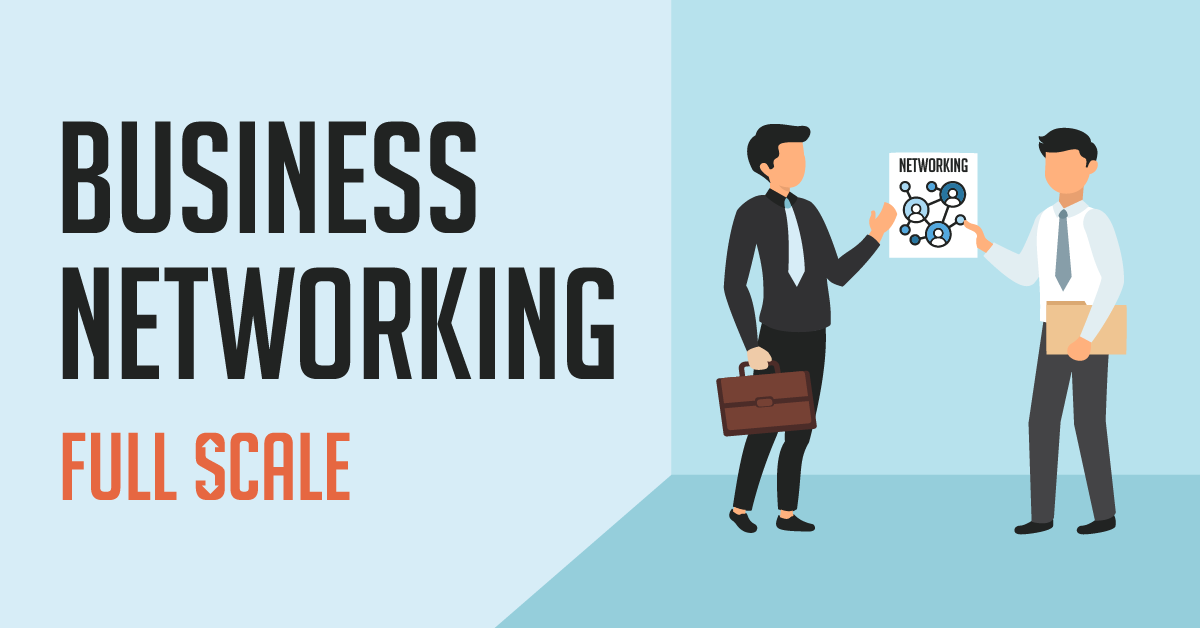 Now that we've established the purpose of business partnerships, let's discuss how to maximize them. Here are factors you should consider in building business ties.
#1 Choose the Right Partners
A successful partnership starts with identifying the right partners. One way to minimize common issues in collaboration is to choose firms with supplementary services carefully. Partnerships only last if both parties get something out of it.
When it comes to choosing the right partner, you have to ensure all your values, goals, and advocacies align. For example, Full Scale partners with the top universities in Cebu to help out future IT experts. We give IT graduates opportunities to learn and grow their skills with us, likewise, they become great assets to the company.  
#2 Set the right expectations
First, it's critical to understand that business relationships don't always last. One party may grow dissatisfied with it due to outside reasons, or it's simply not producing the expected results. For these reasons, around 50% of business partnerships fail within the first two years. Because of this, it's crucial to enter into any partnership agreement with clear expectations, including when the collaboration will end.
Discussing a dissolution clause is key to ensuring situations won't get complicated, even when the partnership ends. This way, there won't be any legal consequences or personal conflicts along the way. Defining the terms at the start of the partnership will save you a lot of headaches in the long run.
#3 Communicate
Communication is essential in business relationships. Problems will inevitably arise with your partners in the execution of service or in conflicting interests. Before coming up with any major decisions like ending the agreement, you must exhaust all alternatives first.
Dealing with communication gaps includes revisiting past conversations or reviewing documentation. You have to identify what ideas were not communicated well or at all. Prior to adopting more serious actions, it is best to try to resolve any problems that may have occurred through communication.
# 4 Renegotiate terms
If talking doesn't help, it may be time to consider other options. You could try to renegotiate the terms of the agreement. Before doing this, ensure that all parties understand the decision, and everyone is on the same page. This means discussing the problems that need drastic measures.
Generally, when it comes to negotiating partnership terms, you may have to examine multiple aspects. You may have to add policies, penalties, and incentives to reach a fair arrangement. In some cases, you may even need an ultimatum to reach a particular goal. Do not hesitate to revisit and renegotiate your existing terms and change them. The goal is to make the partnership as best as possible.   
#5 Never burn bridges
If all things fail, end on a high note. Remember that ending partnerships is okay if they aren't working out. Partnerships intend to be mutually beneficial relationships. If yours isn't functioning as it should, it might be best to wait and see how things develop before moving forward.
Take extra measures to ensure that you end the partnership on good terms. This way, you can avoid bad publicity and will still have a solid connection with the other party. In a tough industry, your network is your most powerful tool.
Traits of a Strong Partnership
Now that we know how to maintain relationships with other companies, here are characteristics that deepen your business ties:
Objectives – You and your partner must mutually understand, share, and commit to the same principles and goals.
Transparency — Each partner should be open and honest about their abilities and expectations of the other.
Mutually beneficial — Both parties should gain from the collaboration.
Communication — A successful collaboration depends on efficient communication.
Trust – You have to fully show trust to your partner by taking risks with them. Likewise, you have to prove you are also trustworthy by being accountable for your share of responsibilities.
Respect – A solid partnership is built on genuine respect for each partner's work and accomplishments.
Flexibility – Partners must have the capacity to change course when necessary and adapt to changing conditions.
Shared values — For a partnership to succeed, partners should have the same core values.
Partner with Full Scale
Looking for a business partner? Full Scale partners with small and large businesses alike to scale their operations.
Full Scale can help you expand your team. We find, screen, recruit and manage the best IT talents in the industry. We give companies access to a larger pool of experts for their projects. Our team will handle all the time-consuming tasks involved in recruiting, onboarding, and managing remote employees. Find skilled software experts who are a perfect fit for your project.
We'll help you set up the right management and communication systems to keep your organization running smoothly. Create a team for your software today!