Mobile applications are continuing trends in business and technology, and it is not ending anytime soon. As a startup leader, you must have known the importance of turning to mobile applications to grow your startup. But a question looms over your head. How to build a mobile app?
You may have read it on business sections or online news channels, it is no secret that mobile applications are beginning a new trend in business and technology. Almost every business industry is turning to mobile. You can observe them from hotels and restaurant bookings, food delivery, healthcare, government services, and even transportation.
If you are still skeptical of the idea, why not know more about how a mobile application can help your startup grow.
Does Your Startup Need to Build a Mobile App?
Why build a mobile app? When the pandemic spread globally, individuals from every nation were advised to observe proper social distancing. Some were even mandated to stay at home.
This situation brought a lot of problems. How do we buy groceries? What if we go hungry? What if we need to attend our regular checkups?
The answer are mobile applications. You can install a healthcare app to contact a doctor for prognosis without leaving your home. You can have a grocery delivery service on your doorstep through an app. And if it is your lazy day, you can order food delivery on Uber Eats or GrubHub.
But what if you are not in the food and delivery industry? Well, mobile applications are still beneficial. How? Read on.
Branding
Branding is vital for every business. You want your customers to remember you. With that, mobile apps can help you paint a name in the industry. A mobile application generates more engagement with your audience and gives off a more professional vibe.
Analytics
Through a mobile application, you can track important analytics like visitor numbers, most viewed products, and a lot more. These analytics are crucial for your business and marketing strategies. With the right analysis, it will veer you to the right path towards your targeted audience.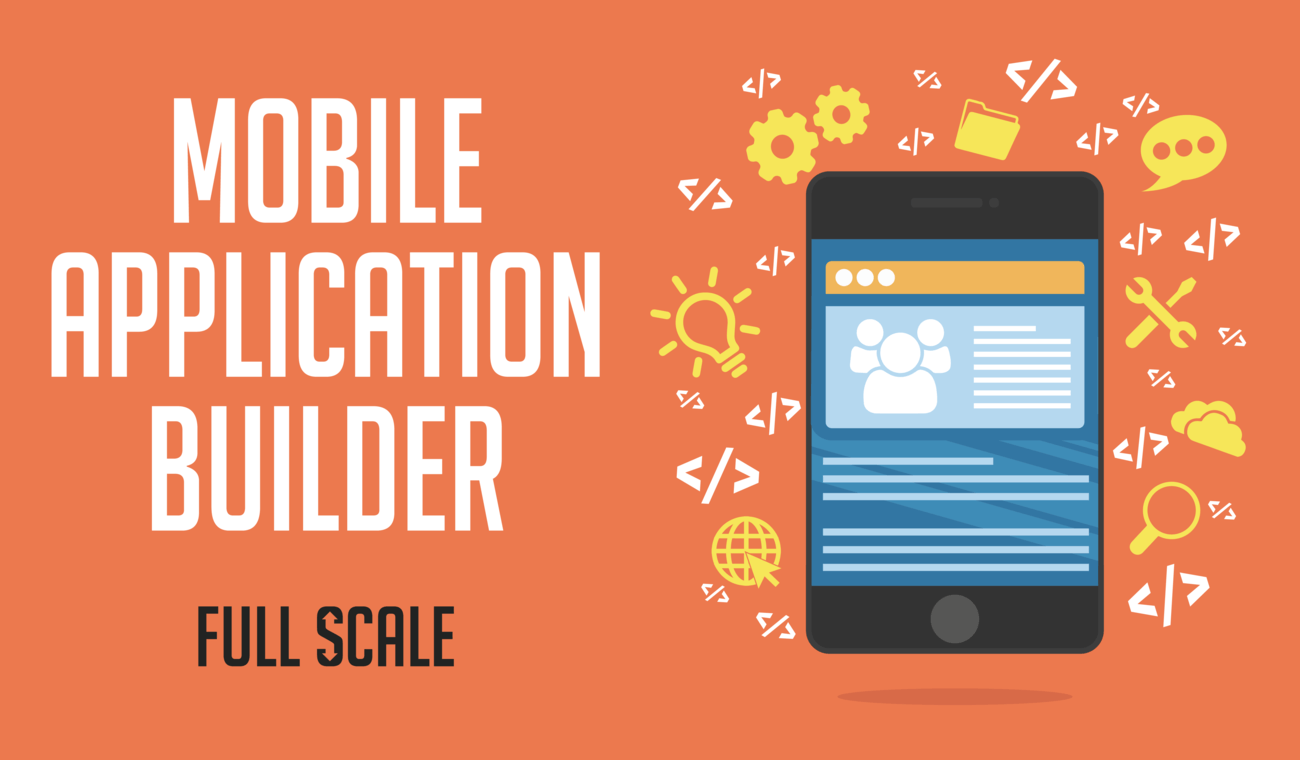 How to Build a Mobile App
Since the mobile app is a rising trend, why should you, an entrepreneur, stay behind? You might wonder how hard it would be to build a mobile app, more so if you are not a tech expert. Luckily for you, you don't need to be one to have a mobile application. All you need to know is an overview of the whole process.
Define your idea
Before you start building your application, make sure that you have a complete idea. You can't begin to construct a house without an architectural plan, that would be chaos.
The first thing you need is to think carefully and ask this question: What problem does my application solve? Make sure that your use is something that users need to connect with your business. It is not necessary that the application directly sells a product or service.
Take for example, the application TheraWe Connect. This application helps children with disabilities in their therapies. However, this application does not directly provide treatment to disabled children. Instead, it addresses the problem pertaining to the gap between the parents and the therapy setting.
This app works as a bridging tool for disabled children's parents and therapists. The parents can keep track of their children's progress even if they are not physically present in the therapies because they communicate to the healthcare professional using the application.
For your business, you can begin by making a SWOT analysis to find out your weak points. From there, you can find problems where only a mobile application can resolve.
Market research
Once you discover what your application can solve, it is time to do market research. Find existing applications similar to what you want to create. Try each and every application yourself and document everything from the layout, user experience, functionalities, and even the application reviews. From your analysis, you can come up with ways to compete with these applications and enhance your advantage.
Create a mock-up
After all the necessary data for the app, you can start plotting the flow of your mobile application. Be very detailed as possible in creating the mock-up; layout the flow of how the users will navigate the app, including all its features.
Since we are in the peak of technology, we are abundant in various tools that can help you even in creating an application mock-up. You can map out the flow of your app using mobile application wireframing tools. Just choose the tool that you are comfortable with, and you are ready to go. Some notable tools that you can rely on are:
Justinmind
Mockplus
Balsamiq
Proto.io
Once you have the flow and features, you can discuss it with a tech expert regarding the map. Remove any non-core features and make sure to emphasize on the UX and UI.
Development stage
This is where the real action starts; coding will commence here. It does not matter if you can find someone to do that for you. Or you can do it yourself, minus the coding. Look up dozens of tools that can help you build a mobile app. You can choose the best mobile app builder on the internet. You don't need to write any code, but you can have the application that your business needs.
However, be prepared that your mobile application will not be as efficient and as reliable compared to a mobile app development team.
With a team of developers and designers, you can customize your application according to what you imagine it to be. Moreover, a development team can optimize your application so that it can be more user-friendly and faster.
Testing and Launching
Once you have your app, you are ready for a test drive. Make sure not to skip the testing stage. You wouldn't want to launch an immature application with multiple technical failures. Constantly ensure the quality of your app, an experienced QA (quality assurance) can help you with that.
When your app is ready, then it is time to launch it in mobile application stores!
Hire Developers and Designers for your Application
If you are no tech expert, you can hire an experienced team of developers that can build your app. But where can you find a development team that is knowledgeable, experienced, and very much affordable?
Look no further. You can find a team in Full Scale. This offshore outsourcing company houses a lot of potential in development, may it be mobile apps, web apps, or software. Our company delicately screens every developer that goes through our doors. They go through a series of technical tests, and intense interviews gauge both their knowledge and dedication.
That is not all. We also have talented and creative designers with years of experience in the industry. They are experts in layout and designs that can make your application aesthetic.
Call us now and build a mobile app for your business.