If your business relies on content marketing to boost your online visibility, then you understand how important it is to hire only the best members on your team. A content marketing writer plays a crucial role in increasing your website traffic, leads, and sales. But you don't need just any writer; you need to hire a GREAT one who can make your content strategy come to fruition. This article sheds light on the positive qualities of an excellent content writer that you need to look out for.
You probably stumbled upon this content because you need a writer with expertise in content marketing. Someone who doesn't only write but can translate your branding statement into a compelling story.
So, your content marketing writer should be an ideal fit for your business. Someone who is highly effective in delivering desired results that parallels with your business goals. How then, can you filter out the decent ones from the truly exceptional? Here are six noteworthy qualities to consider when hiring a content marketer.
AN Effective Content Marketing WRITER SHOULD HAVE THESE QUALITIES
1. Exceptional Writing Ability
Of course, this one has to be first on the list. Just as an artist is skilled at designing, a writer should be a master at, well, writing.
A content writer should have the basics of writing covered—grammar, spelling, punctuation, voice, and style. Regardless of the writing genre, a great writer can effortlessly string words together to create a story or convey ideas that are cohesive, valuable, and relevant to readers. Good writing allows you to strengthen your brand and connect with your target audience on a personal level.
When hiring a content writer, provide a test that will gauge their abilities at writing, proofreading, and editing written materials. Make sure to add common and uncommon mistakes to see if they have the technical chops for the job. Their grammar, punctuation, and spelling should be impeccable to maintain the best quality output.

2. Solid Research Skills
Exceptional writing is backed by strong research. A research-intensive content enhances your credibility as a company and builds trust with your audience. Researching and distilling data, and transforming them into words is one of the essential tasks of a content marketing writer. So, it's extremely important to use accurate information from trustworthy sources (online or offline).
Before a web content writer can even work on a draft, they need to have their raw materials ready. The writer researches from the right sources and references. Then filter, analyze, and use the gathered data into a simple, digestible message that their readers will understand and, hopefully, act on.
3. Adaptable
What's interesting about content marketing is that it's anything BUT constant. Your writing style will vary depending on your branding, persona, audience demographics, medium, and other factors.
How you write blogs will differ when writing press releases, sales copies, emails, ebooks, infographics, and presentations. A great writer can switch their writing styles with no problem. Their tone can go from something casual and friendly to something formal and techy.
Find a content marketing writer who can adjust their approach to each content. However, your brand's voice should be clear and consistent throughout the content piece. The more styles and tones they are proficient with, the better it will be for them to adapt to the evolving demands of your content marketing strategies.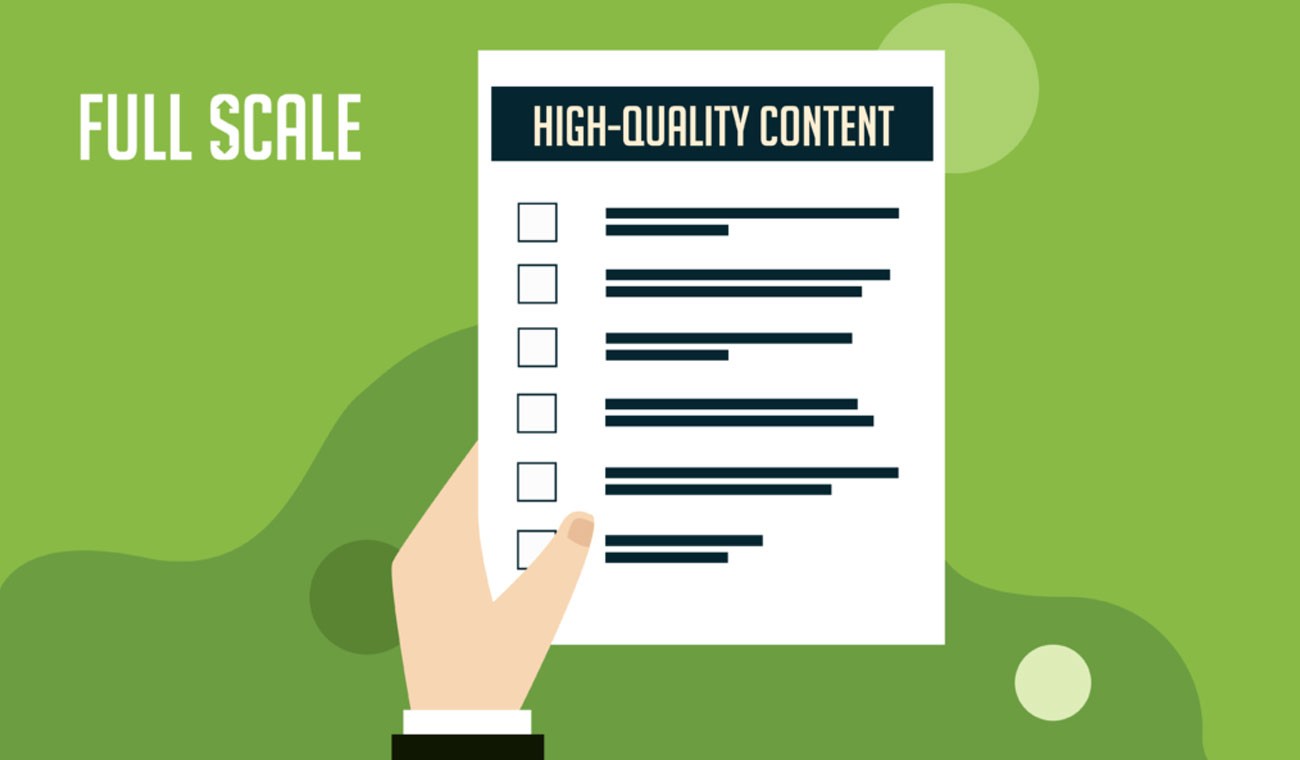 4. Master Storytellers
Stories have been shared and passed on for countless generations. Great stories can fascinate, inspire, and connect with their audience.
With brand storytelling, it has the power to make your readers feel that your brand story is their story, too. It breathes life to ideas, feelings, lessons, and experiences, and weaves them together to create a memorable story.
Your content marketing writer needs to create a captivating narrative that bridges your brand to customers. They understand that it's not so much about promoting, but delivering genuine value that will strike a chord with your audience.

5. Reliable and Organized
Look for a content marketing writer who not only writes well but is reliable when it comes to meeting deadlines. This highlights their professionalism and ability to get things done. However, this can be tricky because you won't know if a candidate is reliable until you hire them. When giving them a writing test, make sure that it's time-bound to gauge if they can execute the instructions promptly.
For teams that manage several content marketing campaigns, they expect everyone on the team to be on the same page—as far as project timelines are concerned. Therefore, it's crucial for content writers to manage their time wisely and focus their attention on tasks at hand.
6. Positive Team Player

Aside from technical skills, hire a content writer that can fit in with your company culture. They need to be passionate about what they do and it should show in their portfolio. They can work independently, but know how to collaborate with the team to meet content marketing goals.
An ideal content writer should be a fast-learner; someone who may not necessarily be a subject matter expert, but can quickly pick up concepts and ideas specific to your industry.
Most, if not all, content writers can be hard on themselves. They are known to be perfectionists; they may be critical especially in handling criticisms. Part of growing as a content writer is having the mental aptitude to graciously accept negative feedback. Their ability to listen, stay humble, and open-minded will help them improve their skills in content writing.
While a good chunk of their time is spent typing on their computers, it's great if they are good at dealing with people. Keep in mind that they may communicate with clients in the future, so hire someone who can represent your company professionally.
Before you can get your content marketing writer onboard, discuss what is expected of them. Ask them if they foresee themselves in this line of work for a long time. This is to set proper expectations and determine if they can be a positive addition to your team.
Be on Top of your Content Marketing Goals
To successfully hire a content marketing writer, make sure to look out for these traits in a candidate. Do they have superior writing abilities? Can they do in-depth research on any given subject? Are they flexible enough to work with the resources they already have? Can they captivate their audience with interesting stories? Most of all, can you rely on them to deliver high-quality output on time?
These are some of the questions you can ask in hiring a content writer. This list is by no means exhaustive; you can add or reduce them depending on your priorities. What's important is to have someone that can carry out your team's content marketing goals effectively.
Great content starts with a content marketing writer who can drive readers to action. You can have a perfectly written content, but if it doesn't move your audience to do something, then you might not accomplish anything with your content strategies.
If you still need help hiring a full-time content marketing writer, we can help you. Here at Full Scale, we offer a wide range of offshore digital services such as web development, graphic design, SEO, and—you guessed it—content writing. We have a team of content writers ready to work on your business requirements. Contact us today to get your FREE consultation.