IT professionals in the Philippines face several challenges specific to the country's work environment. In this entry, we'll look at the common concerns IT practitioners encounter.
In the Philippines, IT professionals deal with a number of frequent issues in their careers. They must overcome challenges like burnout, health issues, and lack of opportunities.
While the Philippines' IT industry is growing, it is crucial to recognize and address these issues. After all, employees are the main drivers of growth in the industry.
Philippine IT Industry: A Developing Sector
The Philippine IT industry has seen tremendous growth over recent years. There has been a significant increase in public and private investment, consumer spending, and IT services. With the government backing up the ICT sector, the country's technological landscape has dramatically improved. And in 2023 alone, the IT services market is projected to produce up to $1.75 billion in revenue.
Software development, application maintenance, data administration, and customer support are just a few of the many IT services the Philippines provides. To maintain its growth trajectory, the government has also been actively supporting it through a number of initiatives. The country's local policies offer foreign investors tax benefits and ideal business conditions.
Although the Philippines boasts of an impressive IT industry, it still has a lot of room for improvement. Home to a lot of IT experts, the country is yet to optimize its working conditions. Let's further discuss the common challenges IT professionals in the Philippines face.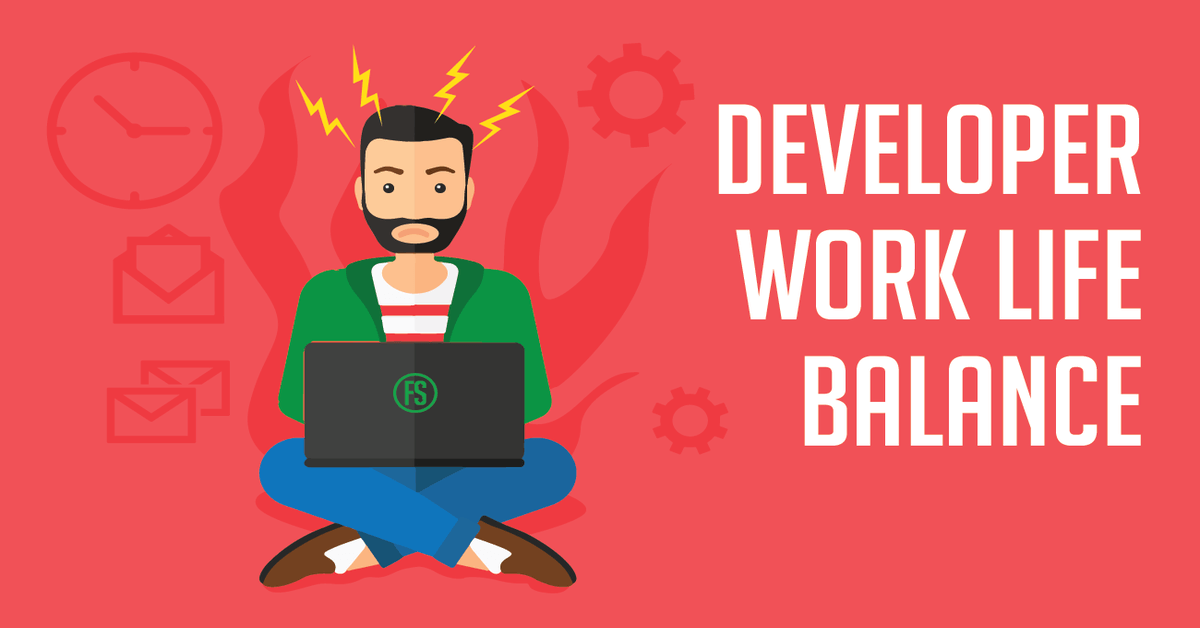 Common Concerns of IT Professionals in the Philippines
IT professionals in the Philippines have to deal with several limitations in their line of work. The software development field, in particular, is one of the most stressful areas. Here are the common concerns and challenges IT experts encounter.
1. Excessive Work Hours
Developers generally work overtime at least once or twice a month, depending on their company's size and work culture. IT professionals in the Philippines are typically outsourced for software projects. With that said, the clients are mostly startups or medium-sized enterprises from other countries.
Although the Philippines labor code regulates the working hours of employees, the IT field often goes over the recommended hours. Companies are required to pay for overtime, but it can easily get too frequent to the point of being unhealthy. Fortunately, more IT-BPO companies have been switching to fixed hours and fixed weekends off schedules.
2. Lack of Work-Life Balance
In relation to overtime is a lack of work-life balance. Globally, 83% of developers suffer from burnout, and IT professionals in the Philippines are no exception.
For software teams in the Philippines, the stakes are high in delivering quality projects. High-performing developers put a lot of strain on themselves on top of the expectations of their superiors. They feel the pressure to quickly pick up new skills, programming languages, and technologies. With the ever-changing nature of tech, they also have to keep studying to keep up with the demand continuously.
With the high demand for digital transformation, IT professionals in the Philippines face the challenge of balancing their personal and professional life. Companies should start adjusting their dynamics to promote a better work-life balance.
3. Limited Career Growth
In line with the limited resources of the economy, the Philippines is yet to catch up with digitalization. This means IT practitioners typically don't have access to the latest tools in the industry. This limits their opportunities for upskilling, thus limiting their chances of career growth.
To address this issue, the government has put up measures to give IT professionals in the Philippines more opportunities to learn. They've invited more foreign brands to invest in the industry. And in recent years, IT-BPO companies have regularly organized tech events and workshops. Some companies also offer skills training and certifications as a way to foster growth.
4. Unhealthy Lifestyle
With a busy workload, IT professionals in the Philippines tend to neglect their health and wellness, especially their mental health. The pandemic has worsened the mental health crisis in the country. Generally, developers are prone to acquiring physical and mental issues. And in the Philippines, it's become a growing concern for many firms.
On the upside, society has taken major initiatives to promote a healthier lifestyle for all workers. Employers are now investing in creating a better and healthier work culture. Some companies offer benefits for gym memberships, physical exams, counseling, mental health awareness talks, etc.
At Full Scale, we've made it our mission to promote a healthy lifestyle by organizing Happiness Clubs. These activities promote mental and physical wellness among employees. We've also created Team Development Programs to encourage better team camaraderie.
Hiring IT Professionals in the Philippines
Despite the challenges of the IT profession, the Philippines is still one of the best places to hire talent. With the government's digital transformation program, foreign businesses have a lot of benefits in investing.
Some of the digital transformation projects include a cloud data center, the development of smart cities, enhanced data privacy protection, and improvement of the internet services landscape.
Ready to Hire Developers in the Philippines?
If you want to expand your development team, Full Scale can assist you in doing so quickly and affordably. Our developers have completed over 2 million code hours for various client projects. As an ever-expanding team, we are rapidly approaching 300 full-time developers who work solely for clients.
Using our talent portal, you can quickly schedule interviews with applicants based on their tech proficiency. We'll help you vet the top talent. What are you waiting for? Build your software development team with us!