Are you an entrepreneur looking to stay up-to-date with the latest news and advice from experts in the startup world? If so, then it's time to start listening to some of today's hottest startup podcasts!
Top 8 Startup Podcasts of 2023
In this entry, we'll dive into the must-listen-to startup podcasts of 2023. These shows feature inspirational and enlightening talks with experienced founders and successful entrepreneurs. You're sure to get plenty of actionable tips on improving, scaling, and managing your startup.
So, if your heart is set on launching a successful business this year, hop onto one (or all) of these top-rated audio shows. There are invaluable gems hidden inside each episode that could make all the difference in your own entrepreneurial journey.
1. Startup Hustle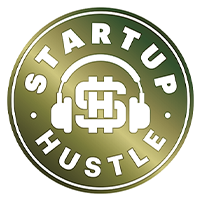 There's no better way to kick off this top startup podcast list than Startup Hustle—a podcast for entrepreneurs by entrepreneurs. If you want to hear all about the real struggle and victories founders face, then this show is for you. Startup Hustle showcases the ups and downs of business owners as they grow their companies and is all in on helping you to help grow your business.
Catch inspirational stories, hear the latest business trends, and get priceless insights from experienced founders. Hosts Matt DeCoursey, Matt Watson, Lauren Conaway, and Andrew Morgans will take you on a joyride with deep dialogues, funny banters, and everything in between.
2. Masters of Scale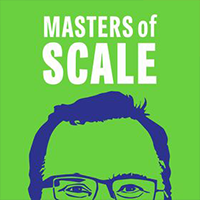 Masters of Scale is another rich source of learning material for entrepreneurs. This show features interviews with people who run businesses, stories about successful entrepreneurs, and tips to help you start your startup. It teaches important lessons that could help you become successful.
Host Reid Hoffman interviews CEOs and founders of startups and talks about their successes, mistakes, and strategies for success. These founders share their best tips for surviving crises as well as growing from startups into worldwide brands.
3. The Tim Ferriss Show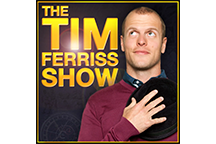 The Tim Ferriss Show is arguably one of the top startup podcasts of 2023. Hosted by renowned entrepreneur and investor Tim Ferriss, this show offers listeners an in-depth look at success stories. Hear from some of the world's most prominent business leaders and entrepreneurs.
In each episode, Tim interviews high-profile guests and explores various facets of their careers, uncovering unique strategies and methods for achieving success in the world of business. So, if you're looking for a deep perspective on business practices and trends, this podcast is for you.
4. How I Built This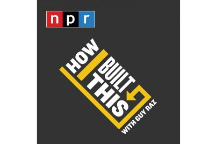 How I Built This is a rich source of information, inspiration, and entertainment for startup owners. It's incredibly helpful for first-time business owners as they get to hear about the origin stories of popular startups.
The host, Guy Raz, delves deep into the histories of some of the most well-known businesses in the world. He extracts lessons and advice from the stories of visionaries, innovators, and influencers.
The show is based on the highly acclaimed NPR program, and it features the most successful business figures in the world. Each episode features founders sharing personal and deep moments of doubt and failure as well as their eventual triumphs.
5. Mixergy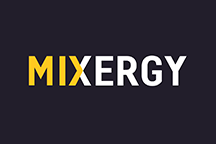 What do leading entrepreneurs do that makes them so successful? Hear the answers from them directly through Mixergy.
The Mixergy podcast seeks to impart advice straight from the leader's mouth. With each episode, listeners can learn from a variety of intelligent individuals who are eager to impart their knowledge and experiences in business.
About 1,500 entrepreneurs, including the creators, have been featured in interviews and courses on Mixergy. You're sure to find a favorite episode on their playlist!
6. Rocketship.fm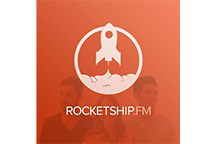 Rocketship.fm is a must-listen-to podcast for today's tech workers, entrepreneurs, and product managers. The show explores topics ranging from sales to culture, from product management to growth, and everything in between. It features inspirational tales and new perspectives on how to view products and businesses.
If you're looking for a startup podcast that's educational as it is entertaining, then tune in to Rocketship. Hosted by Michael Sacca and Mike Belsito, this show has been highly praised and recommended by Forbes and Inc. The duo has racked up over 200 interviews with highly successful entrepreneurs. Check them out!
7. Entrepreneurs on Fire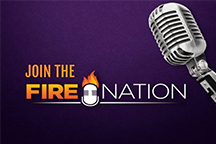 Looking for some motivation? Fire up your entrepreneurial journey with the Entrepreneurs on Fire podcast.
The Entrepreneurs On Fire podcast was founded and hosted by John Lee Dumas. JLD has developed Entrepreneurs On Fire into a media empire with over 100 million listens to his 3000+ episodes.
The show generates over a million listens each month and 7-figure NET annual revenue eight years in a row. It features dialogues with big-name entrepreneurs like Seth Godin, Gary Vaynerchuk, Tim Ferriss, Barbara Corcoran, Tony Robbins, and other prominent figures in the industry.
8. Business Wars Wondery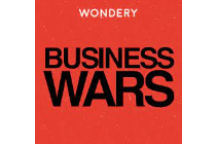 It's tough work to run a business in today's saturated and competitive industry. Big brands have fought battles to be on the front lines of today's market. Hear all about how household names became the success they are today.
Business Wars Wondery tells the untold, authentic tale of what propels these businesses, their founders, investors, and executives to success—or failure. Episodes are hosted by David Brown, a former anchor for Marketplace. Tune in to the Business Wars podcast and hear the awesome stories of the top founders.
Free Startup Resources
Want to learn more about how to run a startup? Full Scale has several blog entries covering startup-related topics. Read our entries on the traits of a successful startup, how to grow your business, and tech-related topics. We have a great supply of free learning resources to support business owners, managers, and IT professionals. Check out the Full Scale blog catalog.
Scale Your Startup with Full Scale
Need more advice on running a startup? Or perhaps you're ready to scale but need the developers to do so? Either way, our team is here to support you.
Full Scale can guide you every step of the way. We help companies recruit, assemble, and manage their software development team. We specialize in searching, vetting, onboarding, and retaining excellent tech specialists.
Full Scale can aid you in planning and executing your ideas for your software development project. We'll help you turn your vision into reality.